people on Instagram are now using a filter called the Before-after scan effect to show the two different looks or edits! some users also call this as a celebrity twin face to show any celebrity photos at the last of the videos. it's really an interesting one because the viewers will be curious about seeing you're after edits.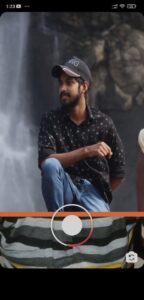 by this before after scan filter, you can use any of the picture from the gallery or camera roll by tapping on the add media button option provided in this effect. you can use It and make videos for many different styles like for making twin-face videos if any famous person has your face looks, or to show your own old and current face looks or creative edits as well.
right now this celebrity twin-face is trending everywhere on reels and tiktok as well, some new users who tried using it on Instagram said that they are not able to use it correctly and photos are not showing at last, and only showing a grid background at last. If you are also facing this issue here you can find the solution to overcome it very easily.
if you are a TikTok user and wanna try this one, you need to use the insa filter to do this trend, because right now this effect is not published on tiktok, so you can save the video from the Insta by using the download option available at the top right side on the story to save it to your camera roll.
Also, Read – How To Do Nose Twerk Filter On Tiktok and Instagram
How to get Before After Scan Filter On Instagram?
To find this filter effect open Instagram and you can use the effect search feature to easily access it, but new users are not aware of this feature, so you can check this guide on how to look up a filter on Instagram by using the name as we added recently!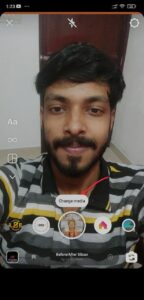 you can also access it by finding the effect creator's profile as well, in our case the developer is @ans.trkmn, after opening his profile simply switch to the filter tab to see it. then select the try it option. before tapping the record button make sure to add the media image.
you can use this effect from here to open it directly on the story camera!
How To Fix Before After Scan Filter Instagram not working
if you have seen the black and white grid it may be because you may have selected a wrong or unsupported image. another main issue is many people forget to add the image you want to show at last from the phone gallery, that's why it showing blank screen!
Some people think that apparently this filter shows your celebrity twin photo automatically on the screen, but actually it's not true! you guys need to choose the photo from your mobile device manually to show it right after showing your face.
If still it's not available or not working make sure to use the latest version of the app and upgrade your mobile device android or ios version to a newer one.