Here are some online courses available for free based on finances with certificates is a dream for all business and finance-based students!
You may be a disciple of any other course but finance is an essential need for a man to live in a challenging modern world. The world is changing and the need for financial advice to make better choices are increasing day by day so you need someone with a degree or else you can be the one by educating yourself. You may be a biologist, a mathematician, a doctor, or an engineer whatever you are you can still pursue these degrees.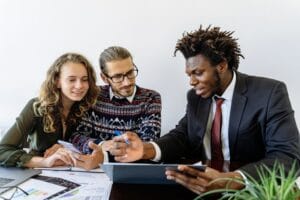 There are many independent universities that provide financial certificates and you can get familiar with those institutions in this article. Some of the universities provide their course through online platforms such as Coursera, edX, Futurelearn, eCornell, Allison, etc. You can refer to top universities that offer online finance courses in this article.
Yale university
It's everyone's a dream come true if you can pursue a degree from a school yale university in the ivy league and it is possible and for free. With seven modules in online mode. Yale University provides certificates of online courses conducted by Robert Shiller, Nobel prize Laureate. You can avail of the free course benefit if you take the course in coursera.
The course comes with a certificate on completion. A fee may be applicable only for certificates. The curriculum is for both advanced and beginner learners. Recommended for students of beginner level to take the course.
University of Cambridge
The course 'foundations of finance' is provided completely in online mode through edX. It is an introductory level course for the students estimated duration of 5 weeks. No other prerequisites are needed you can attend and go at your pace to complete the course.
University of Pennsylvania
For more than 120 years, Wharton's Treasury Department has consistently demonstrated its leadership as a leader in education and financial research. The University of Pennsylvania offers a free online finance course entitled Introduction to Business Finance.
Also, check – Free Best High School Diploma Online No Cost For Adults
Corporate Finance Introduction is a free online finance course offered by The Wharton School at the University of Pennsylvania and provided through Coursera. It takes four weeks and takes seven hours to complete this class, with students learning about personal finances, business considerations, and financial solutions.
They also spend time on discounted cash flows, corporate finances, and cash flow analysis while learning decision-making skills. Interest rates help to provide a higher understanding of inflation as viewed in the context of inflation. This view leads to a more comfortable level of discount as well as a combination of random cash flows to measure different prices and claims and provide a better financial guide.
University of Maryland
The Robert H. Smith Business School at the University of Maryland at College Park has a wealth of experience learning, offering campus and online courses that include hands-on projects. University of Maryland's Smith School is rated # 10 by U.S. News & World Report with its online MBA program.
Hosted by Coursera, this online financial class will help clarify key accounting and financial concepts so that entrepreneurs are more comfortable directing their business and stay focused on their ideas. As one of the five courses of Corporate Entrepreneurship specialization, a small investment of 10 hours in four weeks will help you achieve your dream of availing of a valid finance certificate.