Hey yo! Are you looking for How To Get Dragon Pet In Islands Roblox and find its eggs location available in the underworld right? here is the article for you! recently on the new update of the Roblox islands, added a new location on the map called "Underworld".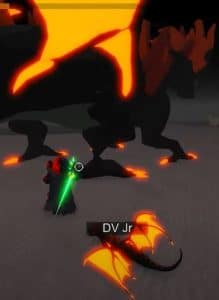 Because of the new location many of the users are thrilled to roam around the new location and collect new items introduced in the Underworld location. on that update also added new pets and enemies as well. you may have heard or seen videos about the new dragon pet also added right?
Islands game is a popular game server available in Roblox that is created by Sneaktrix and Spleenhook. and lead developer Brain1kb. the game already had more than 1.4 billion visits in few months. it has also had 2.7 million+ marks as a favorite one on roblox.
Also read – How To Get Pet Eggs In Roblox Islands
Although, many of us want to know how to find/unlock the new dragon pet location and method to complete the quest easily without any trouble by hatching the dragon egg from the infernal dragon!
How To Get Dragon Pet In Islands Roblox?
Let's get straight into the point that you want to learn, To get and spawn dragon pets on islands,
First of all should reach the underworld area in islands (enter through mysterious portal)
Then spawn infernal dragon that requires 500 underworld tokens
you can gather tokens by destroying magma blobs and opal nodes
After collecting 500 tokens go near big area with many bones in the game after stairs way
then eliminate the Infernal dragon egg
after that collect the dropped egg of infernal dragon egg
Now hatch it
Here you can also chek out the following video tutorial on how to get it easily,
You must eliminate the infernal dragon to collect the egg, it may be hard for some users to eliminate it. you may receive anything from that egg loot. all you have to do is hatch the egg and place it anywhere and press F for pc users or tap on it to open the chest.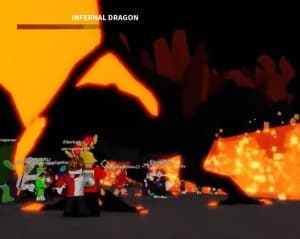 Please note that you may need to do this more than once and compete with infernal dragon again in case if you did not get the rare item "dragon pet". so many users reported that they tried more than two times to get this lucky dragon pet.
If you are a lucky person, you can even get it from the first battle as well, hope you enjoyed this post on How To Get Dragon Pet In Islands Roblox well, for any of the doubts you can share it below in the comment session or ask us on Instagram as well!