It is sometimes a challenge to download a PS2 ROM for your emulator. This is not because Playstation 2 ROMs are hard to find. In fact, the opposite is the fact. There are just too many ROMs you can find online. Just like how it's difficult to pick a movie on Netflix, it's equally hard as well to decide on a given day what game you'd like to add to your emulator's library.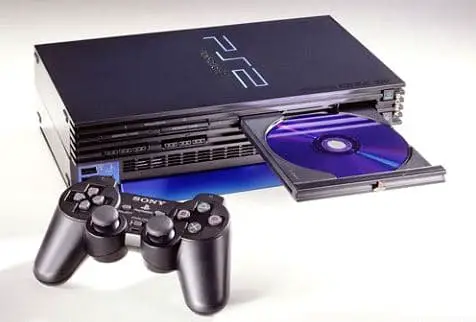 Fortunately for you, we've compiled a list of the Top 5 PS2 games that have seen the most downloads online. Maybe you'd like to give one or two of these a try sometime.
Top 4 PlayStation 2 ROMs
TEKKEN 4
The fourth entry to the popular Tekken franchise, Tekken 4 is the first entry in the main series to be released on PS2. The story picks up two years after the defeat of Ogre and has Heihachi Mishima continuing his efforts to acquire the monster's power while searching for his grandson Jin Kazama.
The new entry introduced updated elements to the gameplay. These included the "environmental hazards" like walls, lamp posts, and anything that happened to be nearby. Unlike the previous installments, players in Tekken 4 can incur damage from getting slammed into these objects during matches.
In addition to the main Arcade and Versus modes, Tekken 4 continues the single-player Tekken Force mode that was first introduced in Tekken 3. Thanks to the improved graphics capabilities of the PlayStation 2, this installment has clearer and sharper imagery than its predecessor.
Also, check – How To Get Oxidrake in Loomian Legacy!
DRAGON BALL Z – BUDOKAI TENKAICHI 3
Long-time fans of Dragon Ball Z certainly had a ball when the third installment of the Dragon Ball Z – Budokai Tenkaichi franchise came out on PlayStation 2!
At that time, DBZ Budokai Tenkaichi 3 had the most number of playable characters from the popular anime universe. Specifically, you can choose from a total of 161 characters spanning three Dragon Ball anime series, namely, Dragon Ball Z, Dragon Ball GT, and the Z film adaptations. An original character designed by Akira Toriyama from another franchise even joins the cast!
Enjoy the gameplay mechanics that have made the Budokai Tenkaichi games beloved to Dragon Ball Z fans and gamers alike. At the same time, learn and take advantage of new gameplay mechanics like Rush Ki Wave combo finisher, the Night system, and a new Z-point system.
KINGDOM HEARTS
In 2002, The Walt Disney Company and the famous game developer Square unveiled their first collaboration effort, Kingdom Hearts, for the PlayStation 2.
The game was an instant hit among fans of both Disney's Pixar films and Square's Final Fantasy role-playing game series. The game features a new and original character Sora, who undertakes missions together with Disney top stars Mickey Mouse, Goofy, and Donald Duck. Many other Square and Disney characters join the team at certain points in the game.
Although considered as an expansion of the Final Fantasy series, Kingdom Hearts featured several elements not found in its parent franchise. These included hack and slash gameplay, and action-oriented mechanics.
Grand Theft Auto III
The third Grand Theft Auto installment was quite controversial to the amount of violence it featured, but that didn't stop people from buying copies or downloading ROMs of the game for their emulators. That over-the-top violence is indeed the heart and core of the GTA franchise, as fans would say.
Like its predecessors and successors, GTA 3 lets you explore an open world where you can steal cars, beat people up, become a hitman in a gang war, or just simply walk around. GTA 3 brings players back to Liberty City, where everything about the Grand Theft Auto universe began.
It appears that GTA 3 continues to be popular up to this day, despite the existence of more heavily graphic depictions of violence in later installments and the near realistic imagery of these. If you'd like to see what "violent" was like for people in 2001, then you can download this PS2 ISOS now!
There are, of course, thousands of titles that you can play on the PS2, or for you to download a ROM of. You Can visit at https://roms-download.com/roms/playstation-portable and find your favorite PS2 game in our extensive library of ROMs. You can also download PSP ROMs from us for free!