Hello Fortnite lovers! Want to know How to Get Alien Artifacts Fortnite All Locations Week 4/ where to find alien artifacts to Unlock Kymera Customizations right? don't you see any of the alien artifacts while you play the game right? then you are at the perfect place right now!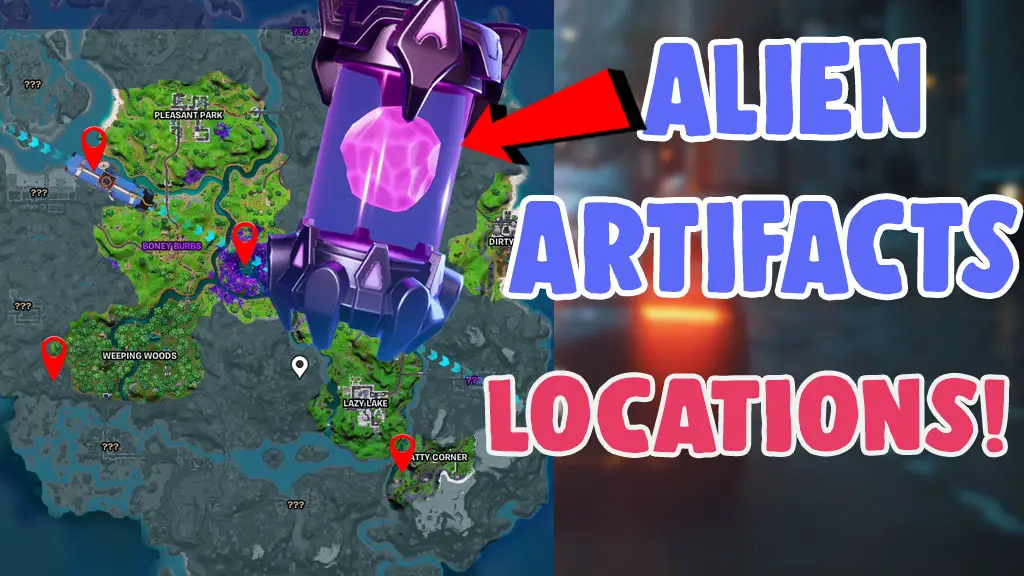 The New Fortnite chapter 2 season 7 comes with many new quests and updates in the maps with many more features as well. one of the brand new features is now you can use new weapons based on alien weapons and in this season it is assumed that there will be more presence of aliens as well.
After collecting all of the Alien Artifacts you can easily do unlock kymera style customizations as well. there are mainly 5 location were the Alien Artifacts available now!
The use can unlock kymera customization Only by collecting all of them from that locations. here we will provide you all of the exact location on the screenshot and tutorial video showing all of the locations where the Alien Artifact available on the map!
Also check out – BEST TRENDING INSTAGRAM FILTERS!
How to Get Alien Artifacts Fortnite All Locations/ Where to find Alien Artifacts Week 4?
Finding or getting the Alien Artifacts on Fortnite Chapter 2 season 4 is little bit complicated but you can easily find all of them by searching it on the following locations as the following list,
Just check out all of the locations marked on the fortnite season 7 map provided below, you can also make the exact location to collect all of them with out any trouble!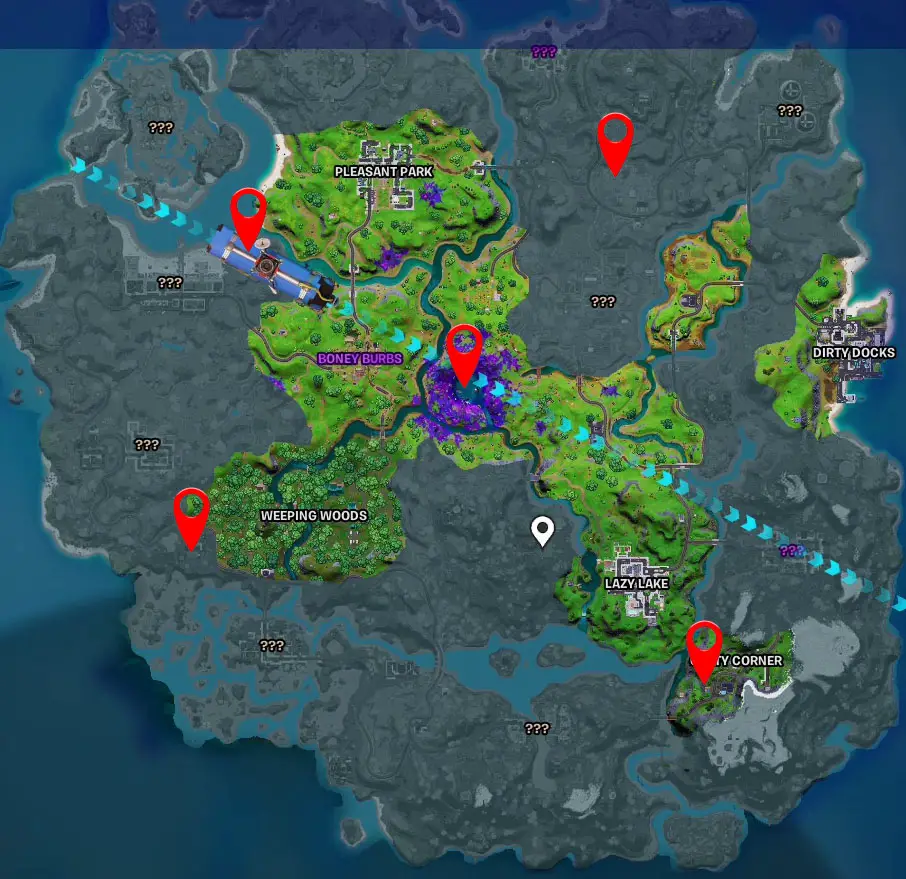 You can find all of the Alien Artifacts from,
Believer Beach – you can find one from here at the bottom
Zero Point – you can also find one from the base
Corny Complex – you can get one in the Orchard near road
Weeping Woods – Alien Artifacts will be inside wood shack
Catty Corner – On the Scratching Post
You can also watch the following video tutorial were all of the location correctly marked well and you can follow this video to collect all of the Alien Artifacts easily!
In the coming days, there is a chance to add more locations to get or find the Alien Artifacts! right now only these locations available to collect the Alien Artifacts.
Hope you all enjoyed reading this article on How to Get Alien Artifacts Fortnite All Locations / where to find Fortnite All Alien Artifacts Locations well, for any doubts contact us here on Instagram and support us by subscribing to receive the latest updates on how to tech, Instagram filters, tiktok filters and snapchat instantly!