Hello Everyone! Wanna know How To Complete Valentines Challenge In Bitlife/ finish bitlife valentines challenge. during this valentine day time the bitlife have a new valentines challenge for you! you need to complete this valentine challenge in limited days!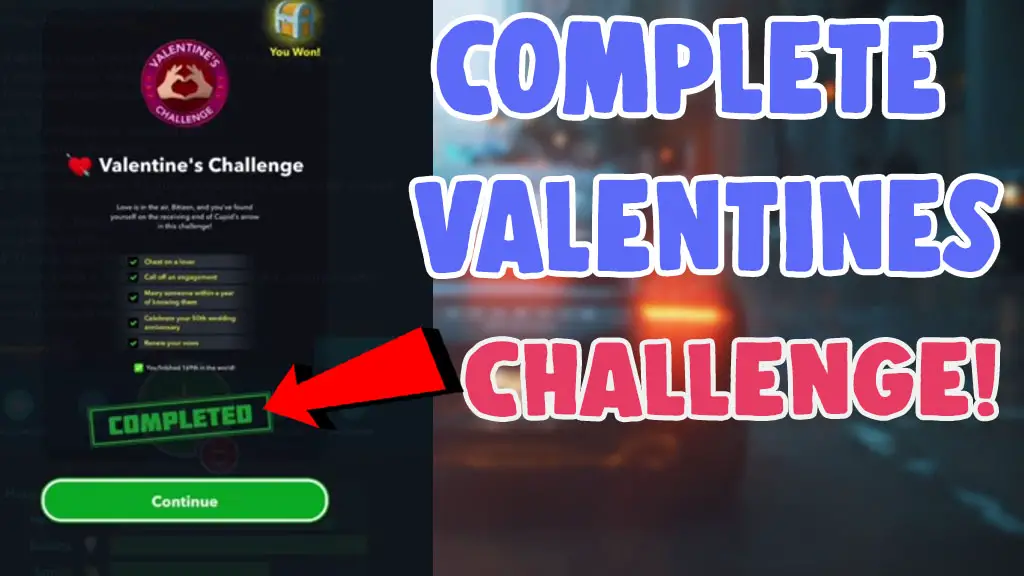 As we all know the Bitlife is one the best life simulator game that allows users to live as a person and experience it well as a real life human. this bitlife game is text based and can control a person from start to end on this life simulator game.
Also Check – HOW TO JOIN GOTH CLIQUE IB BITLIFE!
The Bitlife Valentine challenge is limited only to 3/4 days only. so you don't have enough time to do this bitlife valentines challenge!so you shouldtry to finish it fast!
How To Complete Valentines Challenge In Bitlife?
Many of us want to complete this bitlife valentines challenge, to complete the valientines challenge you need to meet these requirements first, they are,
cheat a lover
call for an engagement on bitlife
you need to marry some one who knows you within a year
should celebrate your's fifty years wedding anniversary
vows should be renewed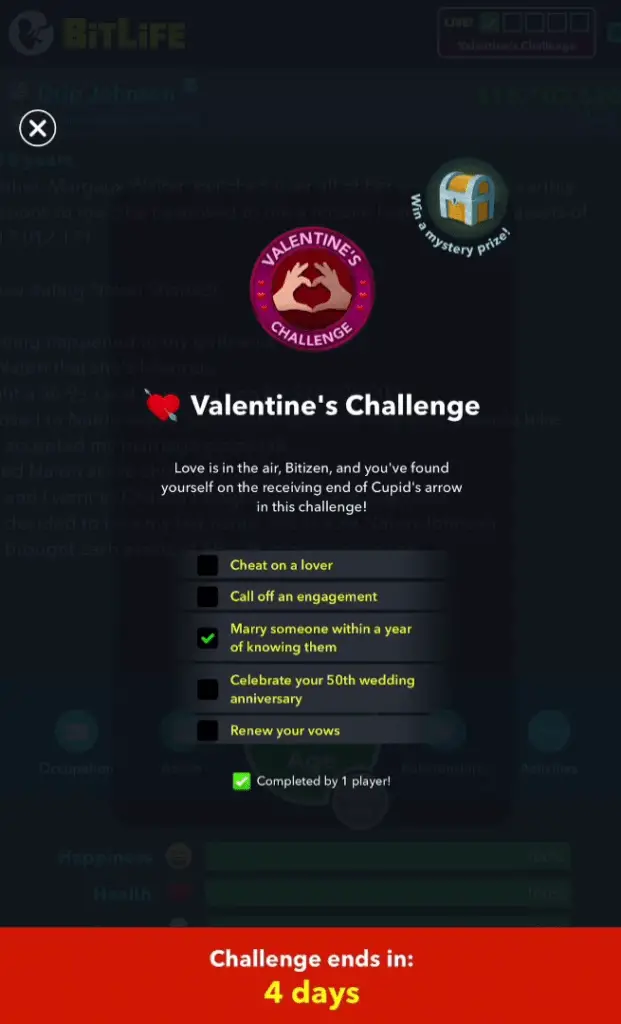 You can complete the first task on belief, that is cheat your current lover by going to the activities session> Dating application and find another. the tasks can be completed as random, so you should complete anyone of them first that seems to easy to complete for you.
the other task is called for an engagement. then you need to marry the one who knows you within a year as fast as you can.you should propose with a diamond ring like a sapphire ring or anything.
after becoming your wife, make your age up to 50 years to complete the 50 years wedding anniversary. then you can renew vows from the activities from the relationship and select your wife there you will see an option to renew vows as well just tap on it to renew.
You can also check out the following video tutorial on completing the bitlife valentines challenge,
That's it! now you have done or completed the Bitlife Valentine challenge!
Hope you all likes this article on How To Complete Valentines Challenge In Bitlife well, also ask any doubt here and support us by subscribing in order to receive the latest updates on how to tech, instagram filters, tiktok, and snapchat filters instantly!