You guys searching for How to Get Flappy Bird Game Filter Instagram and Tiktok? I will show you how to get a flappy bird game Instagram filter on your Instagram and TikTok easily. Flappy bird Instagram game is very trending on Instagram and TikTok now.
Most of the celebrities and popular users are playing with this Flappy Bird Game Filter Instagram and Tiktok.
How to Find Flappy Bird Game Filter Instagram and Tiktok?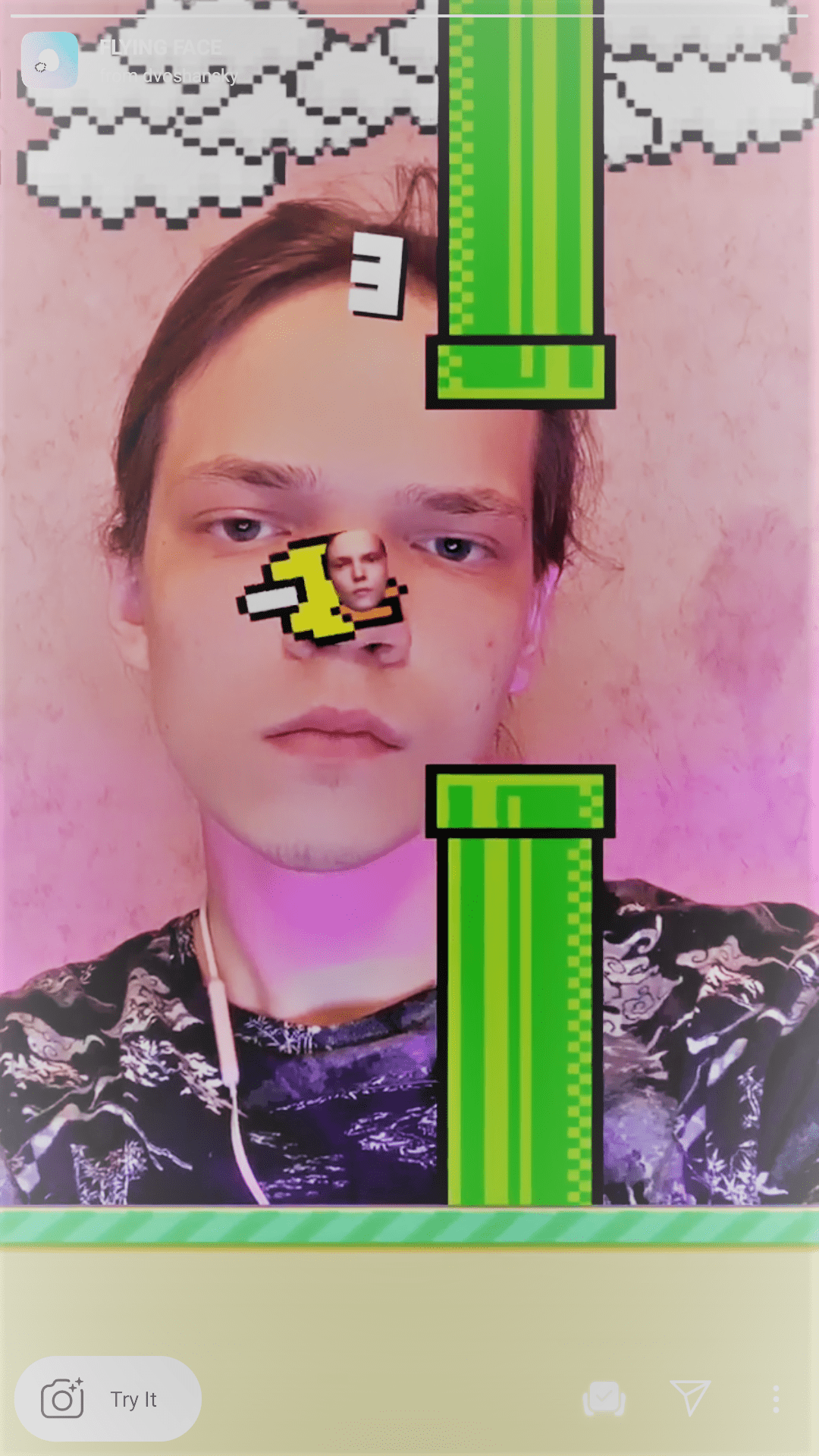 You can Get Flappy Bird Game Filter for Instagram and Tiktok easily by searching and finding this creator of this filter named @dvoshansky. after finding the profile of the user you can easily use this on Instagram from their filters tab near posts.
How to Use This Flappy Bird Game Instagram filter?
After opening the Instagram profile and selecting the filter tab, go down a little bit and select this filter named flappy bird.
now click try option and save it to your camera roll.
after clicking on try it Instagram camera launches and click the record button.
Then blink your eye to control the flappy bird on the mobile screen.
How to get Flappy Bird Filter On Tiktok?
If you wanna try or use the flappy bird filter on tiktok you should have an instagram app installed on your android or ios device in order to create flappy bird game video using your face to control the bird easily, because this flappy bird game filter is now only available on instgaram story camera filters feature only. the videos you seen on tiktok app is that video is being saved to camera roll or gallery with the help on instagram as well.
Thanks for reading this small article on How to Get Flappy Bird Game Filter Instagram and Tiktok. Hope you enjoy this, make sure to try out;
Also keep supporting this blog by clicking the bell icon/ subscribe button to receive latest updates on trending instagram filters and more as well.Enjoy using flappy bird game filter and keep reading!