Hi Roblox players! Here is a guide for How To Get Voice Chat On Roblox Pc And Mobile 2021 ios or android that also works on Xbox as well because all of the steps to enable voice chat are the same for any device you are using right now! this one is the most awaited feature of all Roblox users around the world.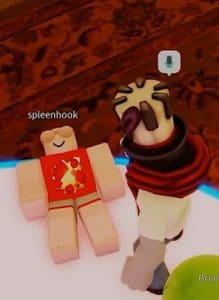 The Spacial voice is said that this is still in development beta testing mode, few users already got this voice chat feature, you may see some videos on youtube or live streams, and using this feature, after the official update, it will be available to all of the users.
To turn on the voice chat feature or enable this new beta feature earlier, you need to complete some simple steps, here in this article we will share with you guys how you can complete the verification steps easily and use this new voice that everyone looking for.
Although the voice chat can only be used on specific games only which have the voice feature enabled in-game server only the game called "Roblox Community Space" already enabled the new beta feature, you can try playing this game to test voice chat as well.
Also check out – How To Get the Dragon Pet In Islands Roblox
After enabling that you can easily communicate with other members available online in the game! cool right? you don't want to use the chat feature again and reduce the strain and usage of extra time for typing and start talking directly to your friends!
How To Get Voice Chat On Roblox Pc And Mobile 2021
So without wasting your time, let's check out the requirements and steps you need to complete in order to get and use the voice chat on Roblox games, here it is as follows,
You should Verify your Age First
it is required to verify your age to get this spacial voice feature enabled more earlier. any users having Roblox accounts having age 13 or above can only enable this. also you may need to provide any valid government-issued id or passport or use your smartphone to verify your age as well.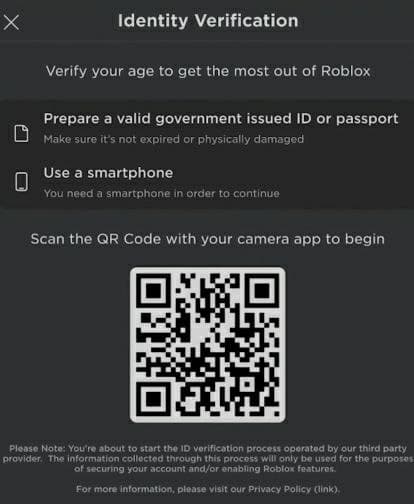 This restriction is made by Roblox because they need to ensure more privacy while using the in-game communication, they also add certain restrictions to the Roblox account below 13 age users. at least 13 years of age is required for full feature access.
After that, you need to provide a selfie of yours, the Roblox will auto verify your account by prechecking all of the data is legit. after matching all of the details you will be get this feature easily!
Also please note that only games where the developers enabled this option to start communicating with friends. Hope you like this post on How To Get Voice Chat On Roblox Pc And Mobile 2021 well, for any doubts on this topic feel free to comment down below or message us on Instagram and subscribe to this to receive the latest updates instantly!