Hi, Friends here I will give you Which Lego Star Wars Character are you filter Instagram and TikTok
which lego star wars character are you filter
How to Get Which LEGO Star War Character Are You Instagram and Tiktok Filter?
Which LEGO Star War Character Are You Filter is mainly available for the Instagram app only. people who upload these types of videos are saved from Instagram filters and then re-uploading to TikTok only.
You can grab this filter from the creator called @benk_73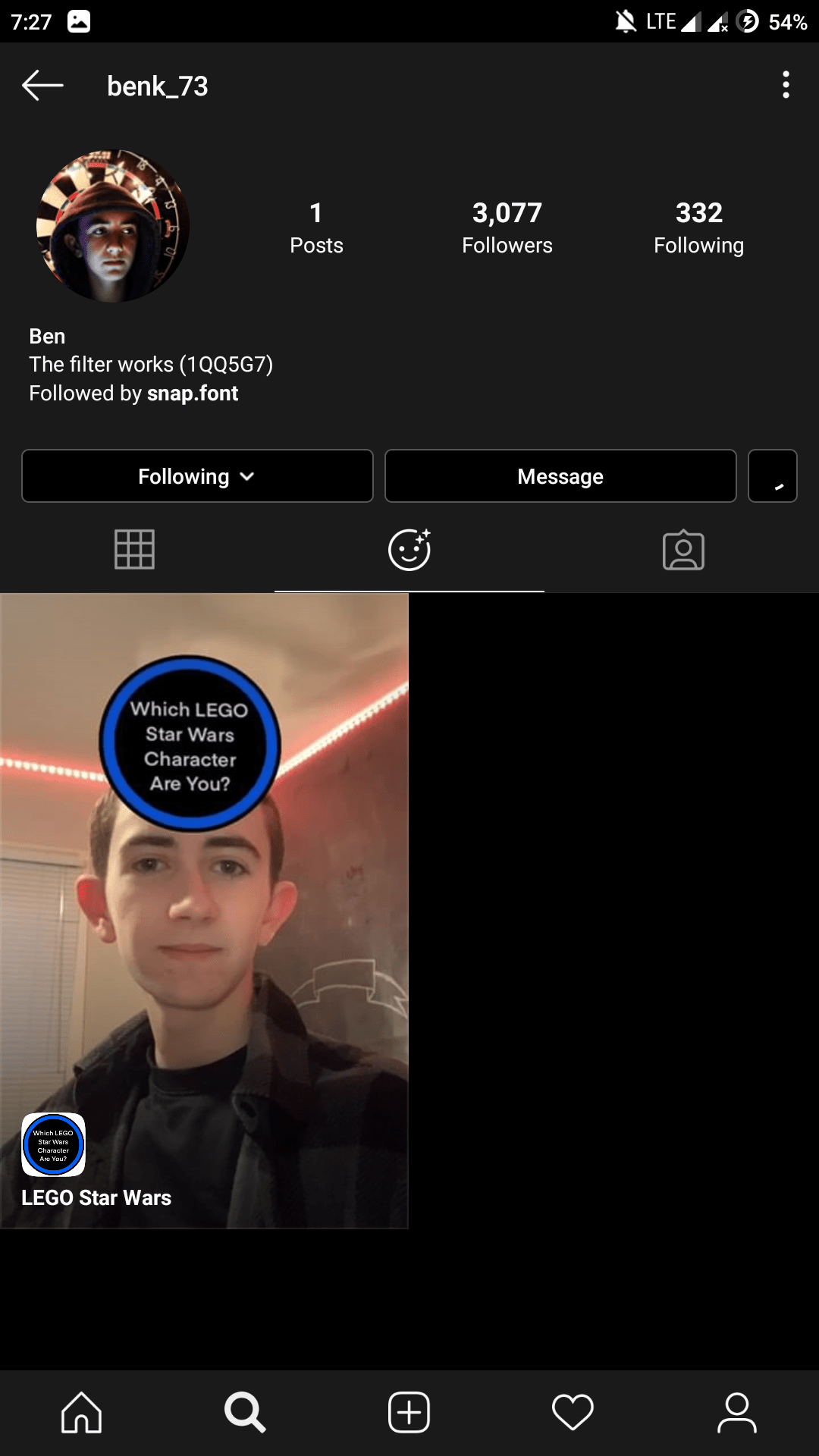 After Searching the creator's profile you will get filters tab there. then save that filter effect named LEGO Star Wars to your Instagram camera to use the effect or click on try it to use this filter.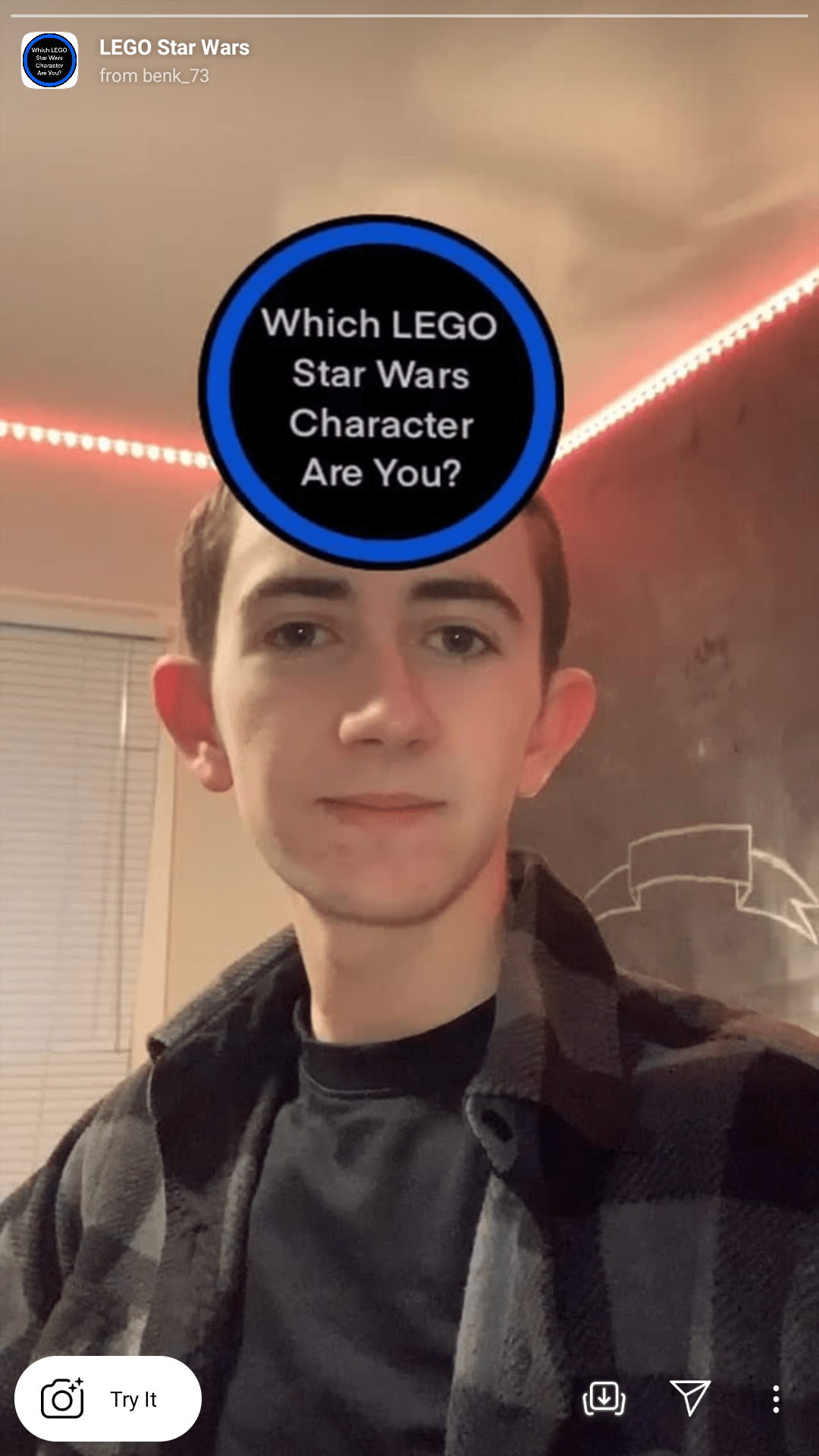 Before trying this Instagram filter you must update your Instagram app to a newer version to support this app on your Instagram story camera.