Ai Portrait filter effect is the latest trend on tiktok and Instagram reels. everyone is sharing their new look with this excellent effect, which will provide a fantastic output beyond expectations only by scanning the face. it works on the basis of artificial intelligence and entirely changes the background look and makes you look like a fantasy character.
many users who love this are still not able to use it on their mobile devices and facing difficulty in launching it and applying it on their iPhone or android operating systems running older versions. some with the latest updated smartphone versions also getting errors.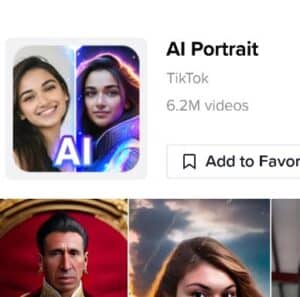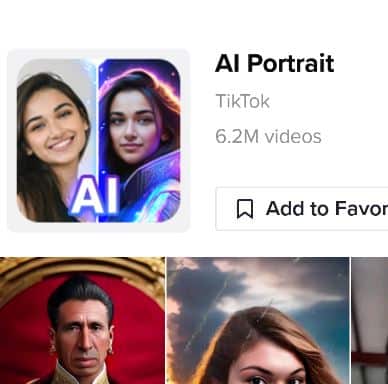 when someone applies it on the tiktok camera, it shows a pop-up screen and says "Center your face to get the Ai Portrait" and shows a circle on the screen. then only by holding well without any shakes to get the best output that looks best for the face structure.
This ai portrait effect has many different backgrounds that work great for both boy's faces and girl's faces well. recently there are many paid apps and websites that provide the same type of image results. but now, by applying this ai filter on the tiktok application, anyone can create it for free.
also read – Fix Couldn't Load Sticker on Tiktok Ai Manga Filter Not Working
Around 6.4 million+ people already made content and shared it on tiktok as well. people who are posting content based on those are now getting more viewers and likes than usual. here is how you can do it from your iPhone or android mobile without facing any issues,
How to Get Ai Portrait Filter On Tiktok and icon?
To use this filter effect, open the tiktok app and simply search for it by using the word "Ai Portrait filter" by tapping on the search bar shown at the top of the home screen. from the top results, choose any of the videos having the exact item used.
while watching the video, the effect name will be visible on the left side above the username of the creator as shown in the screenshot provided below,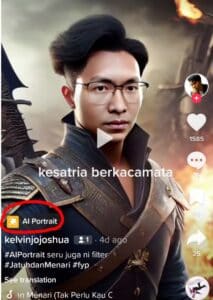 Also, you can access it from here!
How to Use Ai Portrait effect on Instagram?
To use this on Instagram, currently, there are many similar effects available on the browse galley. but non of them can provide the best output as the one available on the tiktok. so, use it to record the video and save it to your mobile device's storage. after that simply open Instagram and tap on reels, select the saved video from the galley to upload it to the profile!
How Can you Fix the Ai portrait filter not working?
Some effects will not work on low-end mobile devices and operating systems. so make sure to use high-end devices with the latest software updates in them. also, try to check for newer app updates from the app store or play store before trying to create them with it. in some regions/areas, some effects wil be restricted