Hello friends, I hope you all having an amazing day! do you guys looking for How To Get Bangs and Try Not To Laugh Challenge Instagram Filter and Tiktok? both of these bangs filter Instagram and don't laugh challenge/try not to laugh Instagram filter is now very popular on TikTok and Instagram, many of them are also using it on Snapchat as well. here I will help you to how to get or find the bangs Instagram filter and try not to laugh filter easily on Instagram and TikTok.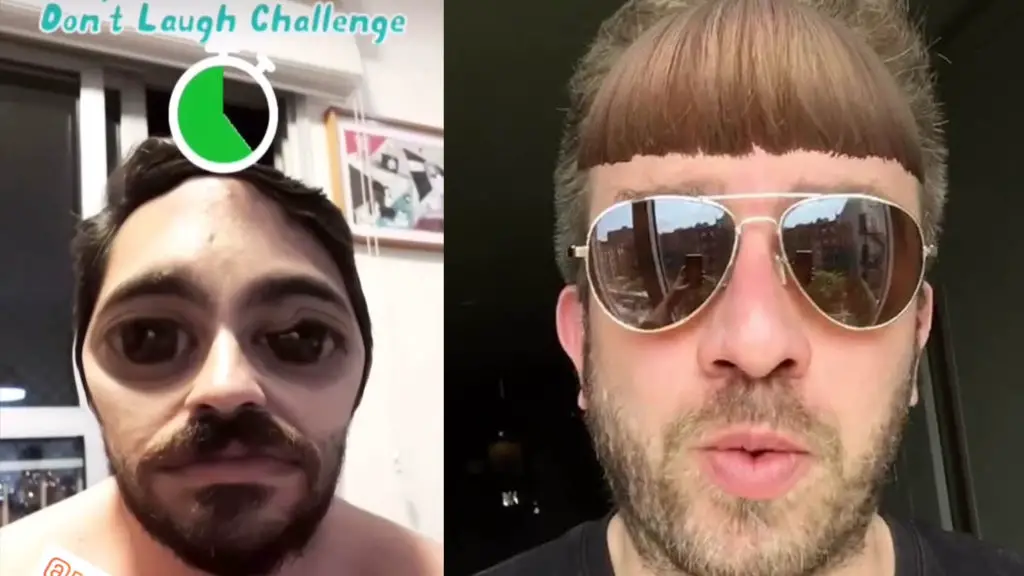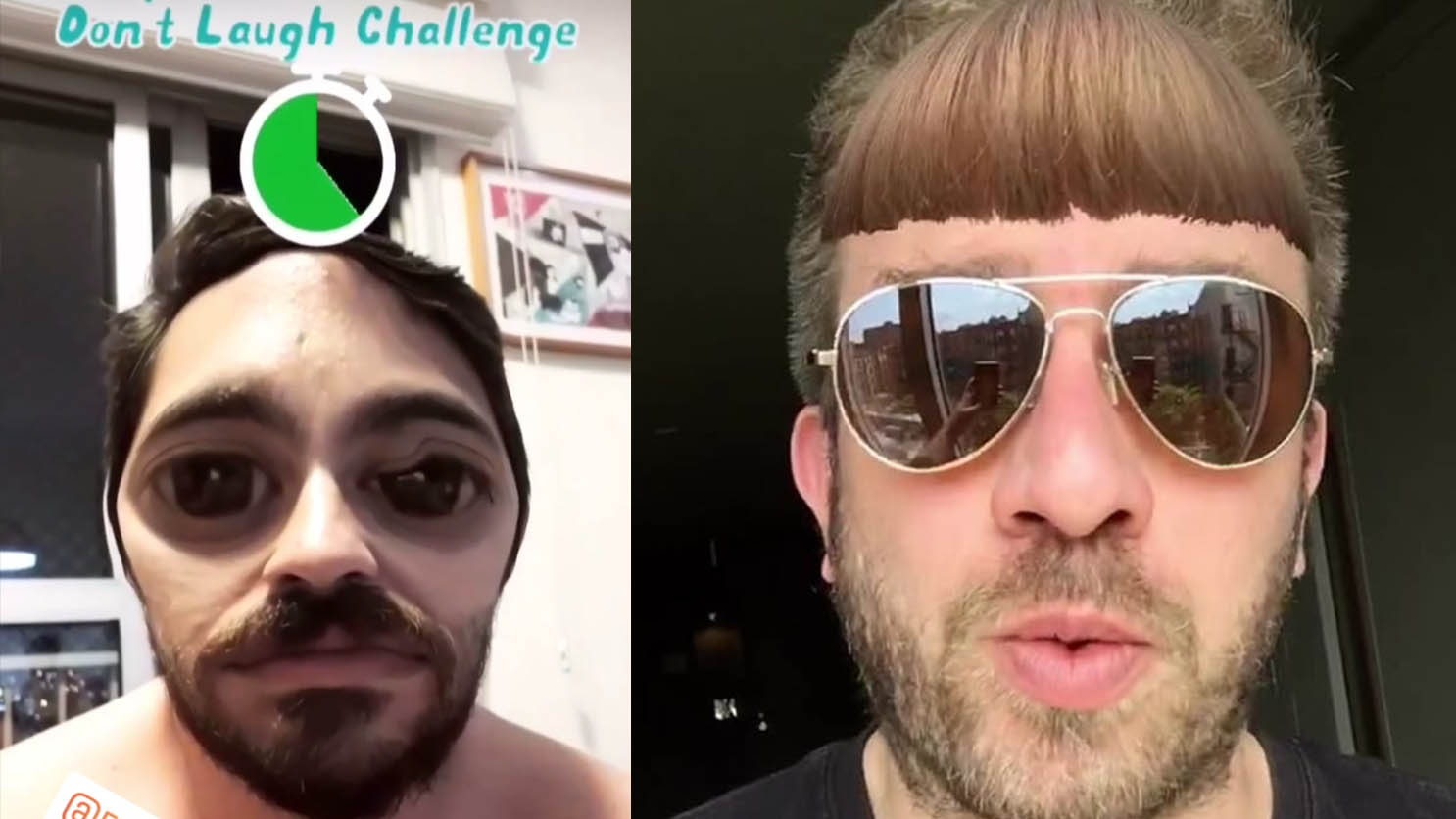 By using the Bangs filter on instagram story it adds the hair bangs infront of your scalp hairline, this is a funny and interesting instagram filter which is accessable on every android or ios devices having latest version of instagram app installed in it.
The Try not to laugh instagram filter is an another funny and entertaining instagram filter which is being going as a trend or challenge on tiktok and instagram as well, this filter is well known on tiktok as by the hashtags called #don'tlaughchallenge or #trynottolaughchallenge as well.
Also Check out – BEST TRENDING INSTAGRAM FILTERS!
How To Get Bangs and Try Not To Laugh Challenge Instagram Filter and Tiktok?
First of all i suggest all of my readers to use the instagram app on your mobile device in order to try it on tiktok app, by using instagarm story feature were you can easily save the videos from instagram story to camera roll or gallery easily without any issues and then you can simply upload it to tiktok app or any were you want to upload as well.
Wanna Make Your Own Viral Instagram Filters in Seconds? Check Out here!
i will show both of these filters as step by step as following
How to get Bangs Filter Instagram?
The first method for finding any Instagram filters if you know the name of filters without any spelling mistakes you can search it on Instagram story feature directly. To know how to search any Filters on Instagram app Check out this Article from here, as I wrote it recently.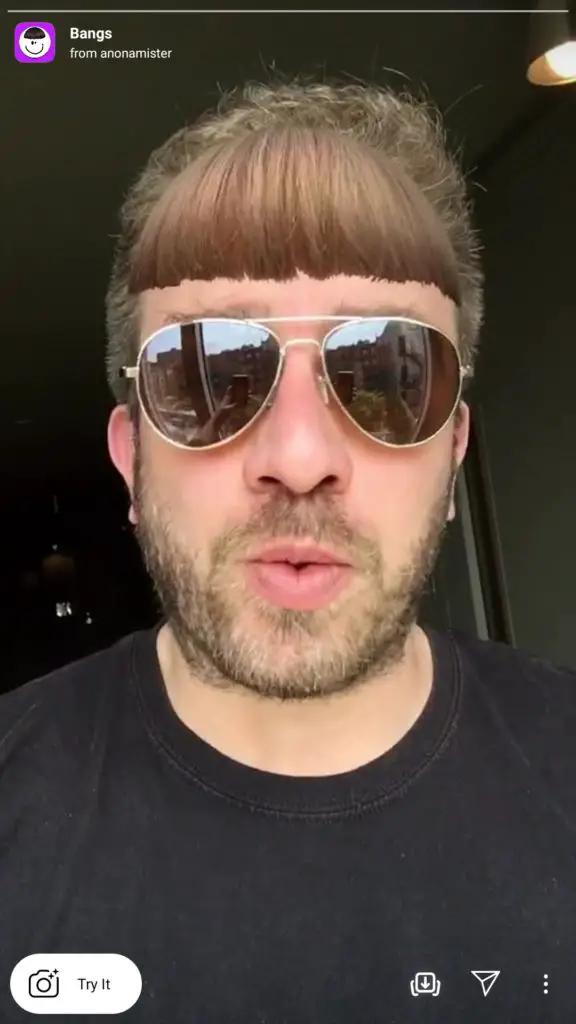 Another way to find the bangs Instagram filter effect is by finding and following the creator of this filter on instagram from your insta account. the creator of this bangs filter on Instagram is @Anonamister, just follow the creator in order to unlock or see the filters tab near their profile and simply find it from there and use it on your insta story as well.
How to get Try Not To Laugh Challenge Instagram Filter and Tiktok?
Try Not To Laugh Instagram filter or Don't laugh filter is getting popular on tiktok but the origin of the filter is from the instagram story feature, you can also try this Try Not To Laugh Challenge Instagram filter by dinding and following the creator on instagram app easily, please note – this filter is only supported on some devices only of you wanna know this works on your device,just find the creator on instagram and follow him to see it on highlights.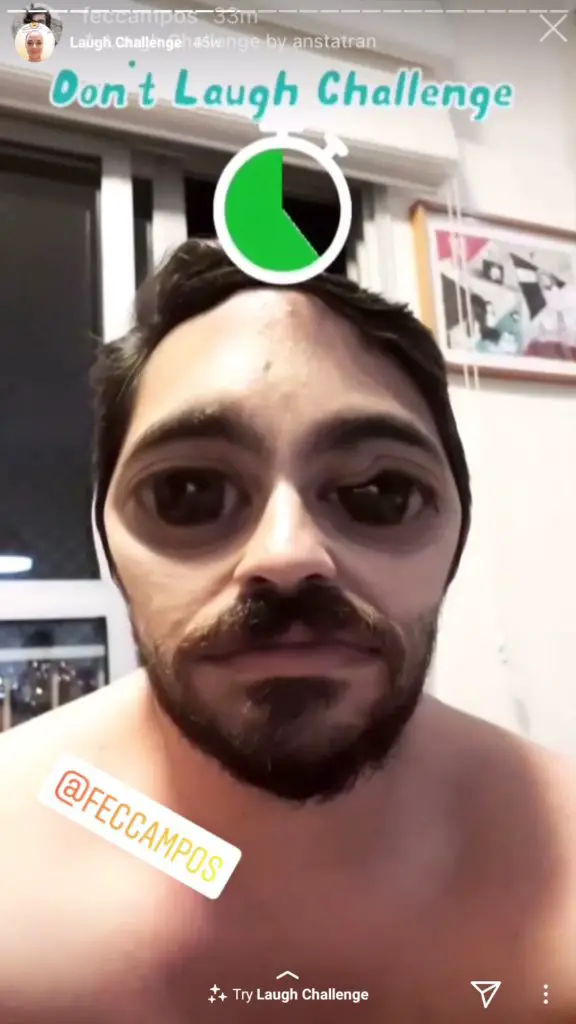 The creator of this try not to laugh Instagram filter or don't laugh challenge filter (on TikTok) is @At.argumented, from this profile you can easily find out this filter and use to on your story. if you could,t find the filter from the effects tab try opening it from the creators laugh challenge highlights and swipe up to open Instagram story camera.
any way thanks for taking time to read this post on How To Get Bangs and Try Not To Laugh Challenge Instagram Filter and Tiktok, hope you all like this well, also make sure to support me by clicking the subscribe button to receive latest updates on instagram filters and tiktok instantly!