Hello, PUBG Gamers! I hope you all having an amazing happy day! Do you wanna know the method on How To Unfriend on Pubg Mobile and PC 2021. if you added many of the PUBG gaming users or unknown people to your pubg friend's list and becomes fill and can't add your buddies to the list,
that's very irritating and I know you are searching for this to remove or delete added friends/unfriend a Facebook friend in pubg mobile version and pc easily.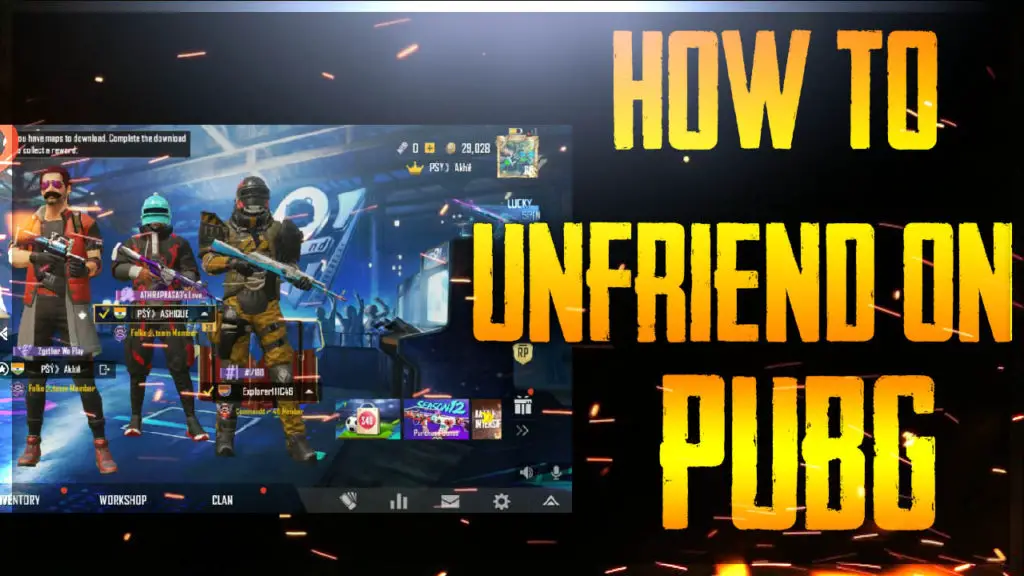 Some of the time you may feel more annoying by sending the requests to play with them every time when you just log in to the game every time on both the mobile devices and desktop pc users as well. if you are looking for how you can easily remove that annoying or spamming friends from the friends list or the Facebook friends your account is being used and connected with your pubg mobile.
Also Check out – BEST TRENDING INSTAGRAM FILTERS!
How To Unfriend on Pubg Mobile 2021?
Many of the users are also looking for or searching for how to block someone in pubg mobile to block unwanted notifications from the friends or you may wish to hide your online status from them. in case of pubg mobile when you connect your account with the facebook account it will show all of the available facebook friends who are online or playing pubg mobile game.
Also Checkout – BEST VPN FOR PUBG MOBILE & BUBG LITE LOW PING!
here i will provide you the ways to remove added friends on pubg mobile and how to unfriend facebook friend in pubg as below
How To Remove/Unfriend friends on Pubg Mobile?
On PUBG Mobile to remove or unfriend added friends is an easy task and very simple to do it yourself, or if you are new to the pubg mobile game you may feel little complicated with the interface of the PUBG mobile and here I will show you how you can easily remove friends/ unfriend friends as shown below screenshots.
First of all Open Your PUBG Mobile App, you can also download from here for Android or IOS Version from here.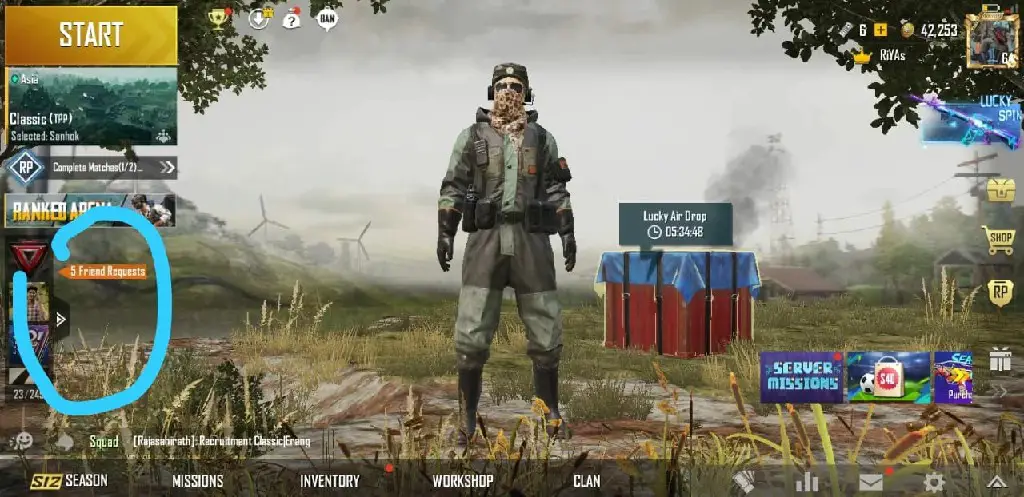 after opening the pubg mobile game there you can see an arrow mark to expand the list of your all added and available facebook friends on pubg.after that just tab on the marked area of the screenshot as provided below.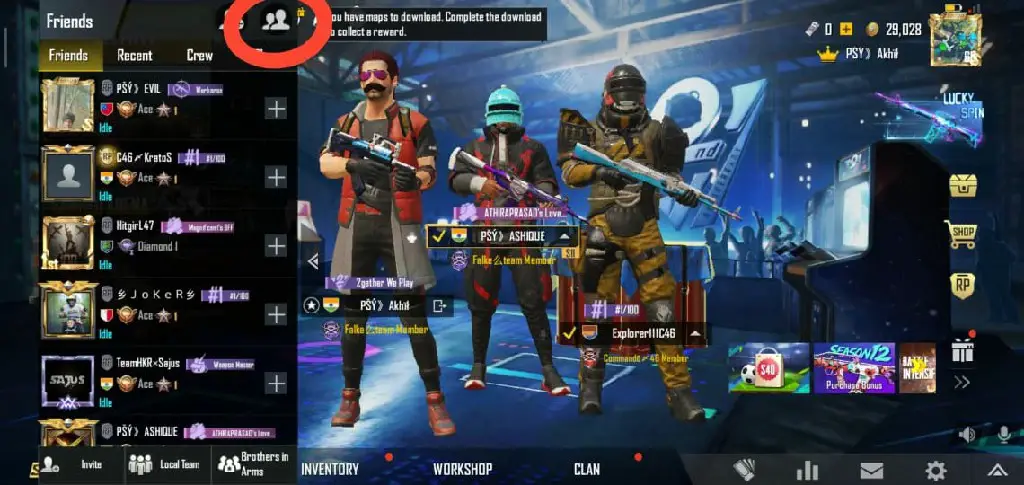 When you open that friends list from here you can see all of your added friends as a large list according to your added friends list on pubg. right from there you can simply tap tap the marked area beside any of your friends to unfriend or remove it from your friendlist on pubg mobile easily.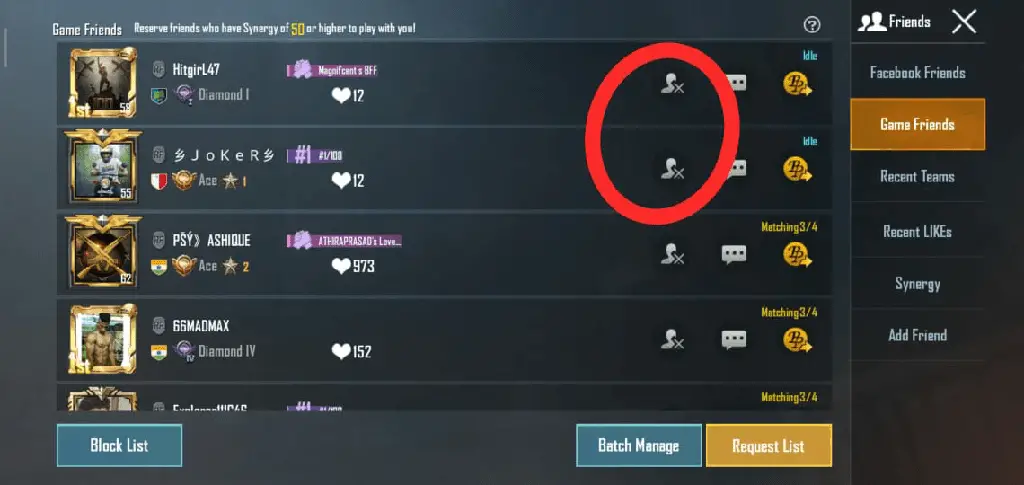 this is very easy and simple procedure to follow, hope you all understand it well.
How to remove facebook friends from pubg mobile?
This is also a most common question among all of the PUBG Gamers. in some situations and for our privacy some times we need to remove facebook friends also from the pubg mobile. but this is not possible right now on the pubg game.
Or if you wanna remove or unfriend Facebook friends in pubg mobile you should remove them from the Facebook friends list or try blocking them before opening the pubg game as well. this is the only method right now which is possible to remove or delete facebook friends from pubg friend list easily.
I hope all of my friends likes this post on How To Unfriend on Pubg Mobile 2021 likes well also make sure to subscribe this blog to receive latest updates on instagram and tiktok filters and more instantly!