Hello, Friends hope you having an amazing day! Are you searching for How To Get Symmetrical Challenge Face Mirror Filter Inverted Effect on Tiktok and Instagram? many of the videos on TikTok and Instagram are using these filters and going more viral on social media as well.
here in this article, I will show you how you can easily get/find and use the TikTok symmetry filter/symmetrical face challenge effect and Instagram and inverted and mirror filters on TikTok easily.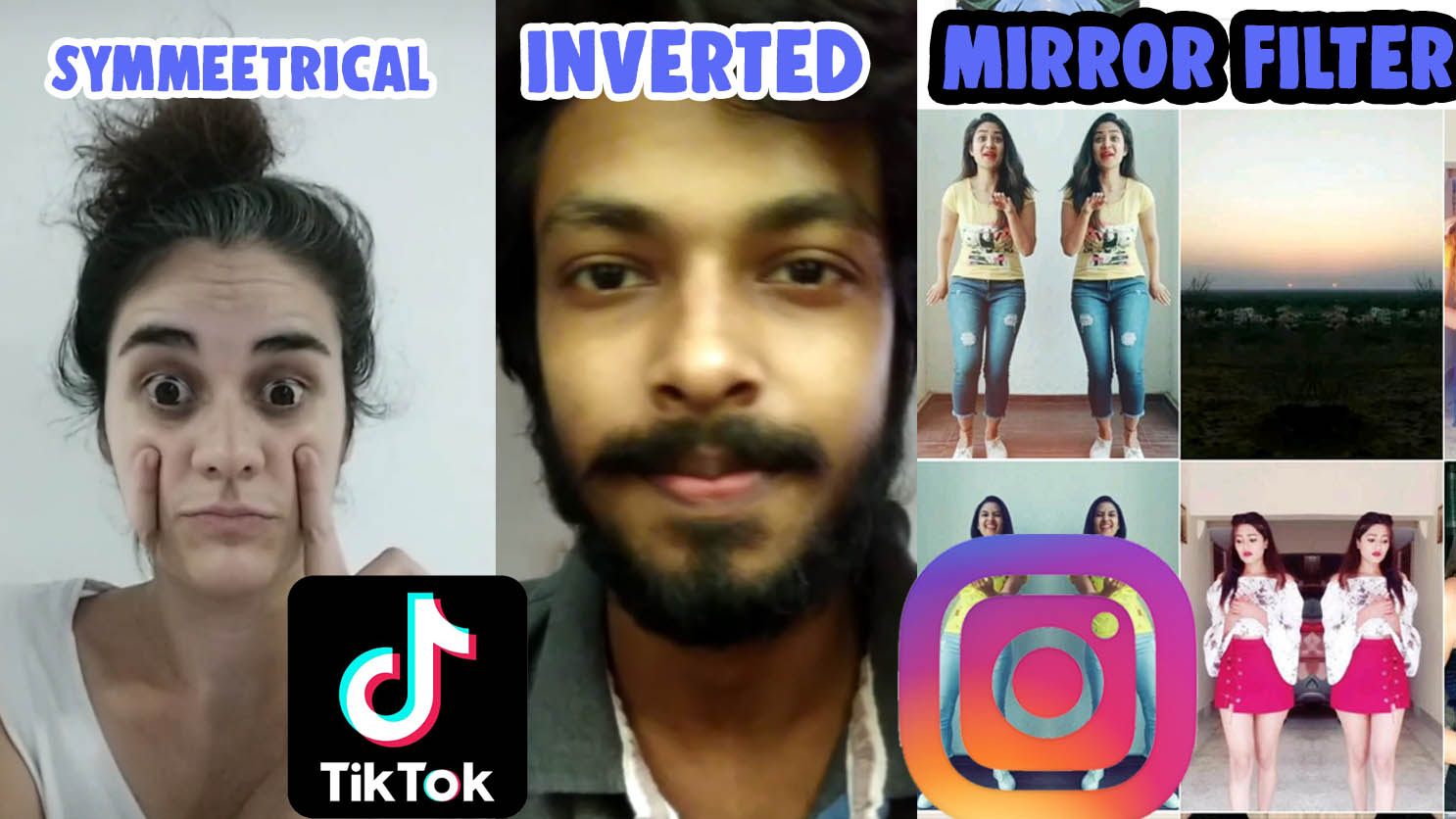 By using the symmetry challenge filter on Instagram or TikTok camera which transforms your face that makes both sides of your face look similar. you will not see any differences between the left and right side of your face as well. I have seen so many videos using this TikTok symmetry filter and many users are looking for the filter on TikTok, and the symmetry face icon on TikTok as well.
Also Read – BEST TRENDING TIKTOK FILTERS!
and another two filters are also most trending now on the TikTok app which named mirror filter and inverted face as well. by using the mirror filter on the TikTok camera feature you can easily clone your face or body into two and make funny entertaining videos easily and by using the inverted face filter you can see the real face or inverted face by using this filter. the inverted face is also a highly demanding filter effect now on TikTok.
Hey Yo! Check out Trick to take DSLR type photos from your Smartphone!
How To Get Symmetrical Challenge Face Mirror Filter Inverted Effect on Tiktok and Instagram?
here i will show you how you can easily find out these filters called Symmetrical Face Filter, Mirror effect filter and Inverted filter on tiktok easily,
Wanna Boost Your Instagram Followers in Seconds? Check Out here!
How To Get Symmetrical Challenge Filter on Tiktok Icon and Instagram?
According to my findings, the Symmetrical filter effect on TikTok or #symmetricchallenge, #symmetricalfacechallenge filters which are used on TikTok is not really existed there, but on Instagram, the best version of symmetrical face filters are available on Instagram stories camera feature and also supports saving the recorded video to gallery/camera roll as well.
I suggest to you to use the Instagram app in order to try this amazing symmetrical face correction effect filter on TikTok easily.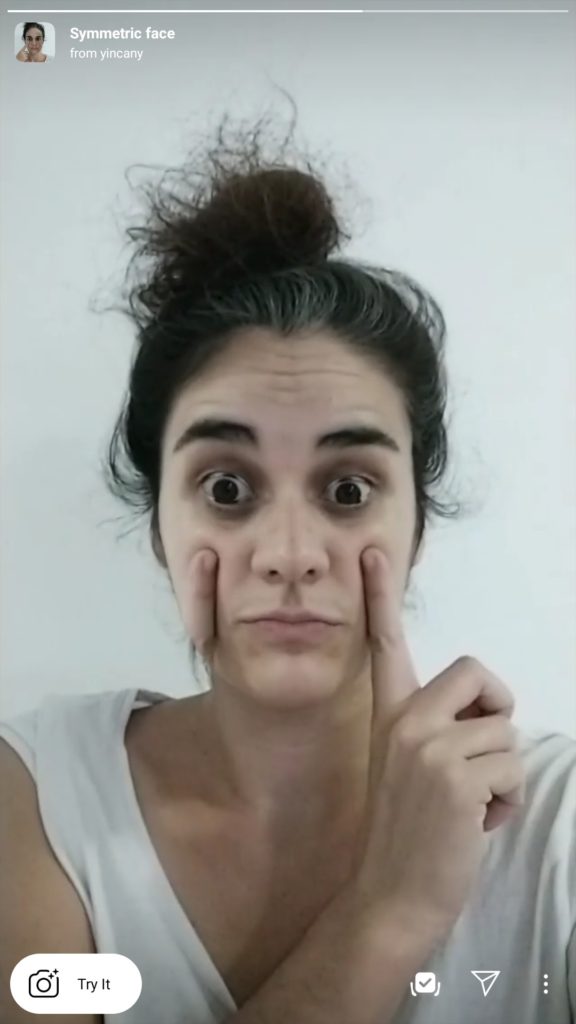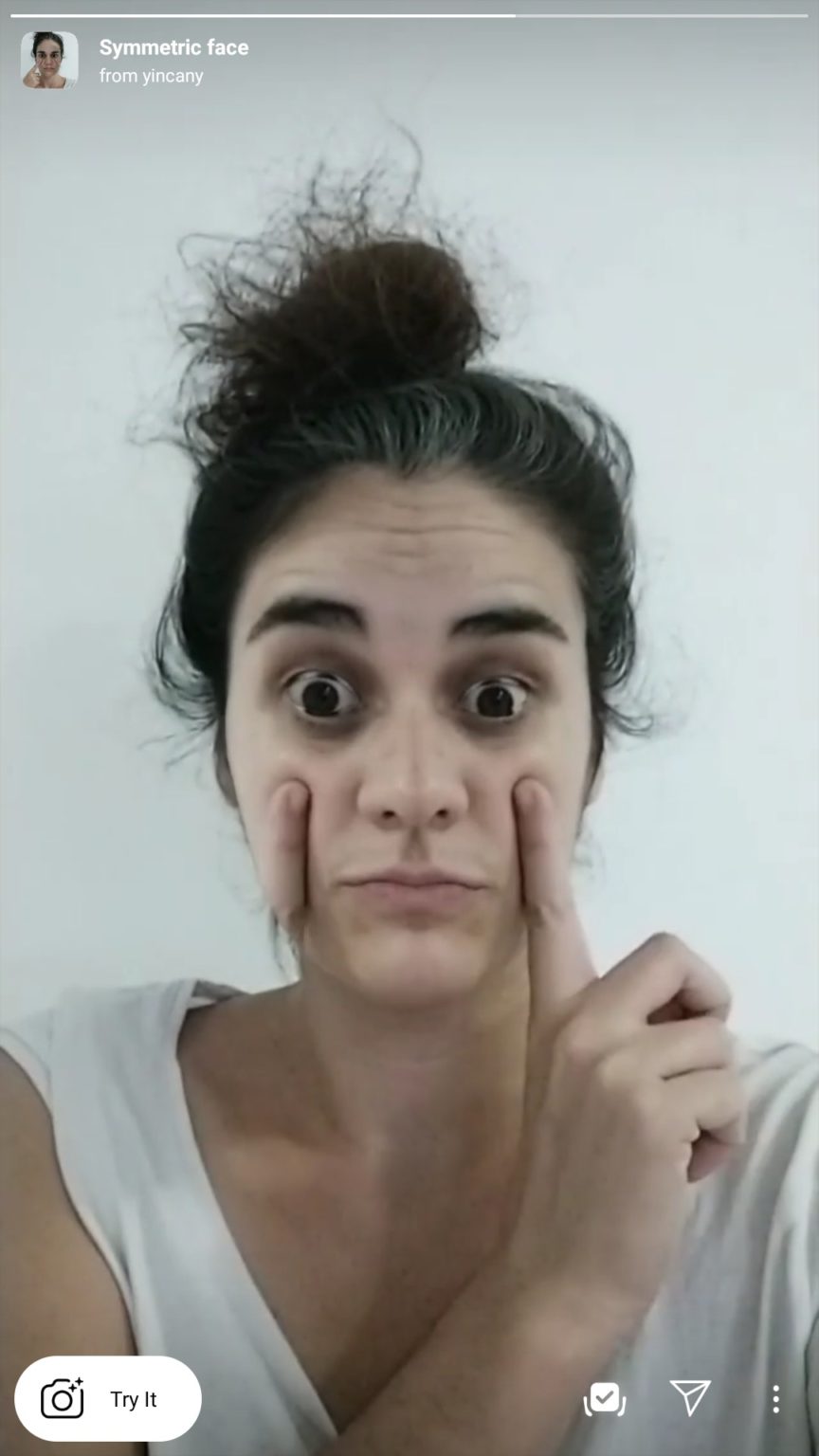 If you have Instagram app installed on your mobile device you can simply find this symmetrical face filter by finding the creator on the instagram and following them.If you wanna try the above version of symmetrical face effect you can simply get it from the following profile @yincany, to view and use this filter on instagam camera just switch to the filters tab and scroll down there you can easily find this and click the try option in order to use this as well.
The another version on symmetrical face filter is provided below,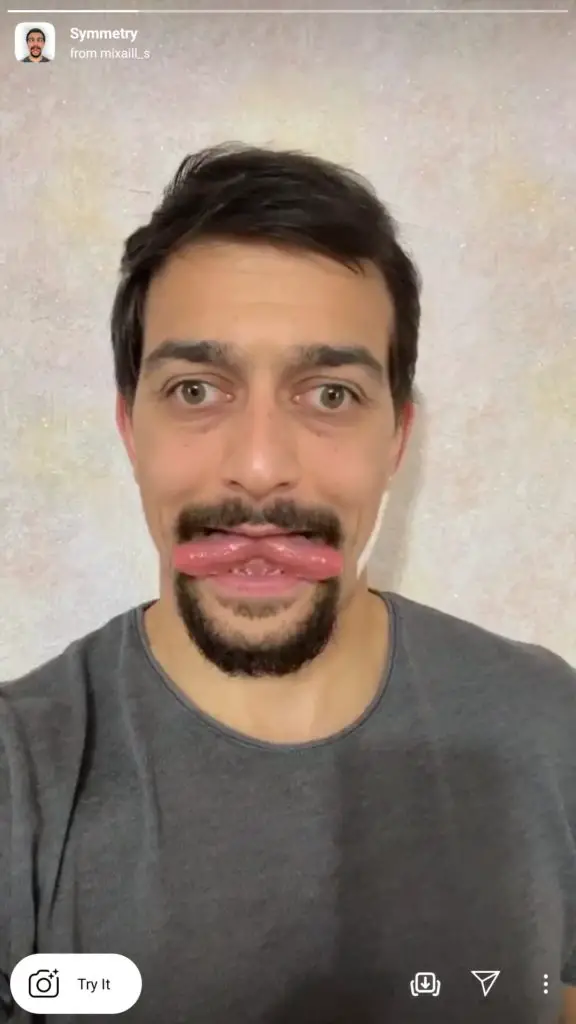 if you like this one you can easily get this version of filter by following @mixaill_s on instagram as well.
Don't have an instagram account? don't worry you can also try out the filter called mirror filter which can also be usable as similar to the symmetrical face filter/symmetry filter on tiktok, i have seen many users are using this filter for the symmetrical face challenge videos as well.
How to do the mirror filter on TikTok?
To get the mirror filter on the TikTok app just open your Tiktok app and click on the search button and search for mirror filter or symmetrical face challenge, from there you can easily find out the filter you are looking for by clicking on any videos which having the mirror filter effects is being applied.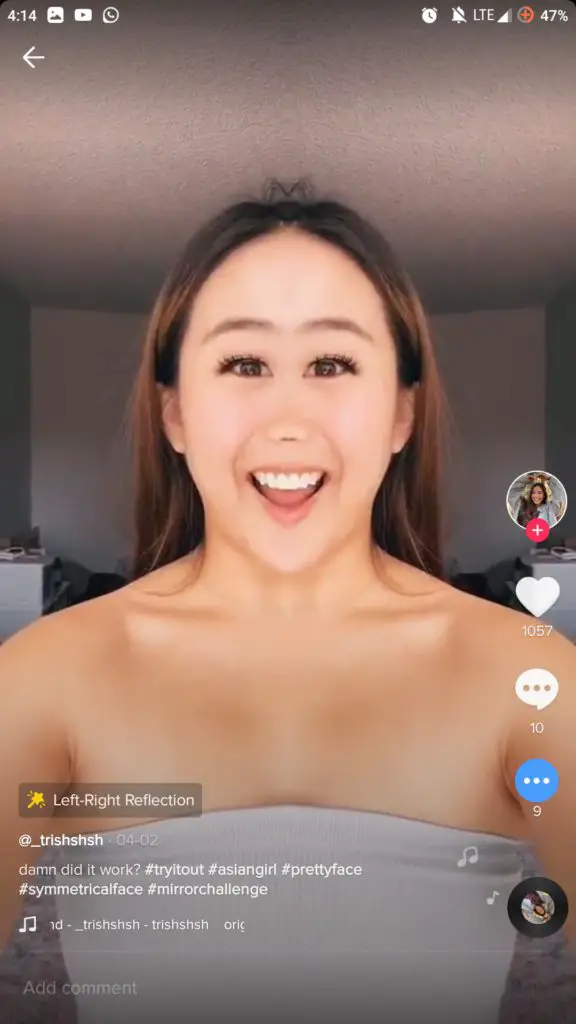 there on the above video if your mobile device supports this mirror filter/ left-right reflection filter it will shows above their profiles as well. just tap on the effect filter from there in order to make videos using the filter. the icon of the mirror filter is provided below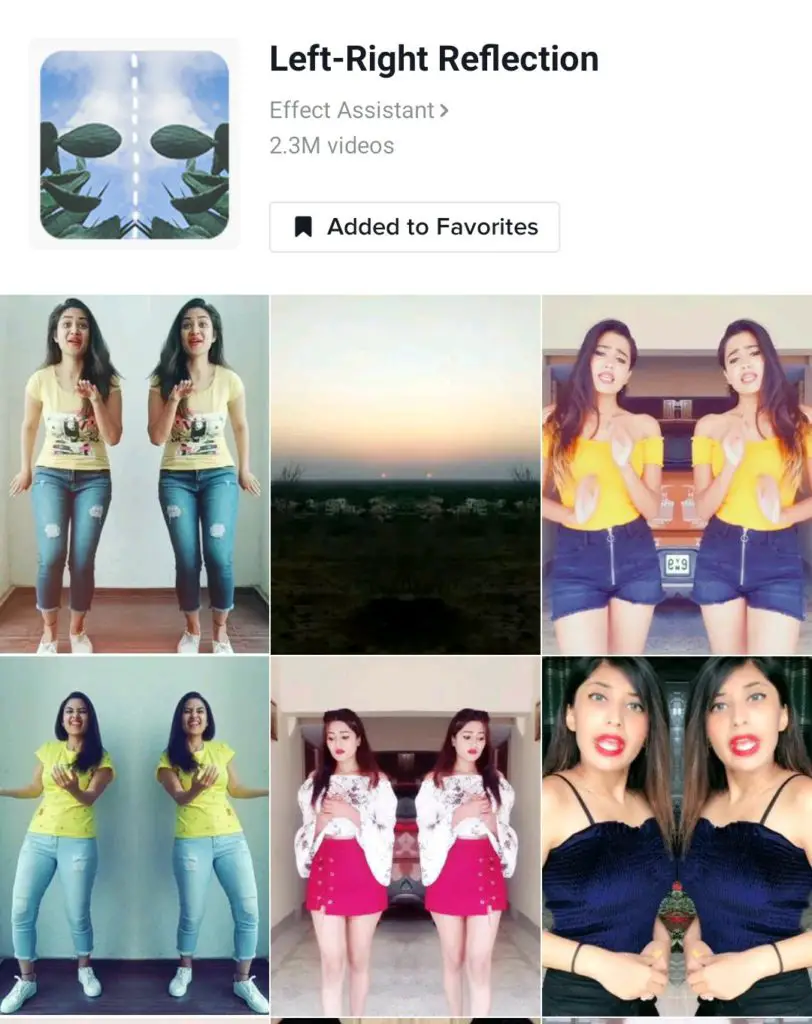 How To Get/do the Inverted Face Filter on Tiktok?
simply you can follow the above steps is the best way to get the inverted face filter on TikTok, If you are lazy being searching and looking for the Inverted face filter effect you can also get this filter from the Direct Link provided here easily.
I hope all of my readers like this post on How To Get Symmetrical Challenge Face Mirror Filter Inverted Effect on Tiktok and Instagram likes well, Also make sure to click the bell icon to receive the latest updates on Instagram filters and TikTok and more instantly.