Recently there a new item called eye color filter and switch effect on TikTok is being used on creating many videos coz it is going as a trend right now! if you are also going to make a video with this one to check out this filter is supposed to see all of the colors available in your eyes!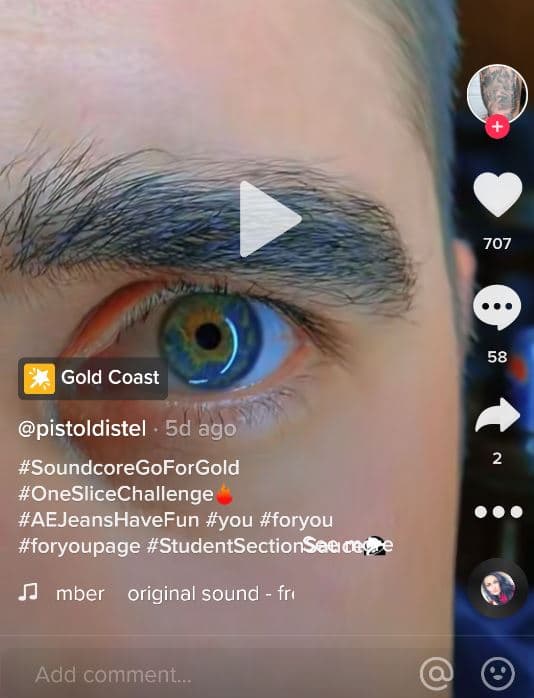 Using the eye color filter on TikTok is the latest trend right now! It is also being uploaded by Instagram creators and users too. we all know that on both of the apps the creators already made a lot of effects and that can be selected according to your use.
Currently, there are many eye effects available on these apps, and the interesting this is users are selecting random ones to create videos, it's alright! here we will try to include all of those eye filters now going more popular everywhere.
After applying this effect and show your eye to the front camera definitely you will be amazed by seeing your own iris and pupil colors through your mobile screen! all people on social media are using this one and say this one can show all of the hidden colors.
Related – How To Get Tarot Cards Tattoo Filter Effect On Tiktok
Another one is the eye color switch filter by blinking you can change the color to blue, red, green etc as you like some people also found adding this effect too. so we will try to include that one too and its icon in this post if you are looking for that one!
Users after watching many videos on this should fall in love with this one with attractive eye color effect and the color switching one for sure. so here in this article, we are gonna discuss how you can get and do it without any doubts on any of your mobile device running android or ios system.
How To Get Eye Color Filter and Switch effect on Tiktok?
To get the eye color filter on TikTok, after opening the TikTok app you can simply search for it by tapping the search icon shown second called discover tab. there just type in " Eye Color Filter" or use "Gold Coast" to find it easily!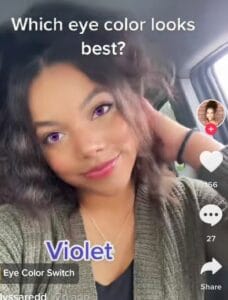 After showing the search results you need to open any video shown on the top. once you open that above the user's name you will see an effect name in yellow icon. select it to start making video with it.
What is the eye color filter tiktok icon looks like?
From here you can also use the Direct Effect link of both these filters provided here – Tiktok Eye Color Filter and Eye color switch effect.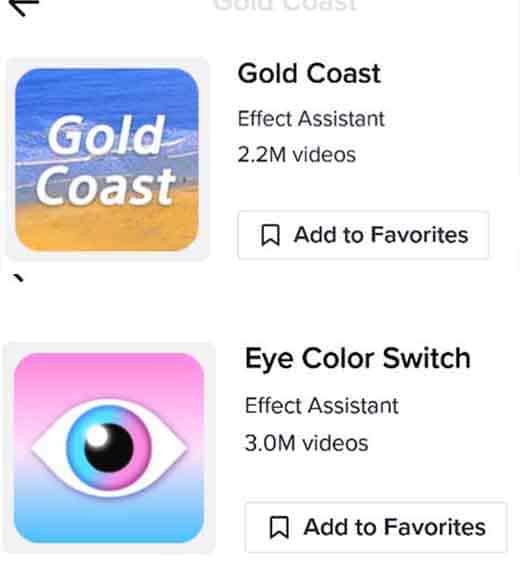 Thanks for reading this article, hope you all find this one helpful and got the right one you have been looking for! also, subscribe to get more updates on filters and the latest trends fastly!