Hello Instagrammers! What's up? Do you guys wanna know How To Get Folklore Filter On Instagram Taylor Swift Sepia Toned Effect which is being used by many users on Instagram stories and posts recently? the Folklore filter became very trending filter effect on the Instagram app because of the filter is being promoted and published by the famous celebrity Taylor Swift and many users are also looking for how to get and use this sepia-toned folklore filter on instagram.
Folklore filter is a good moody and sepia toned filter effect that you can try and use it on Instagram story filters camera which support both the IOS and Android devices as well(New Version).by using this folklore filter which makes your images and videos shot on your mobile device more attractive and unique one. if you like Instagram filters like this you should definitely try out this one on your instagram app.
Also Read – BEST TRENDING INSTAGRAM FILTERS!
How To Get Folklore Filter On Instagram Taylor Swift Sepia Toned Effect?
There are three methods you can easily follow and use to find out this folklore filter on instagram, First one is finding the filter by searching directly on instagram filters area, if you want to know How To Look Up A Filter On Instagram By Name check this article as I recently added here.another method is by finding the creator profile or filter effect published profile on instagram.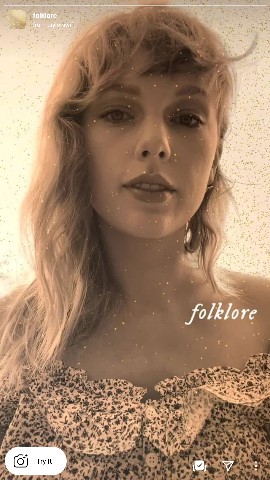 The Creator or the Publisher of this Folklore filter effect on Instagram is @Taylorswift, just search and open this profile on Instagram and switch to the filter effects tab from their profile. there you will see this filter on the top and then tap on it and click the try it option to use it on your Instagram story camera.
Another method you can use to find the folklore filter on instagram by watching the stories of any users who already posted stories using this filter effect on instagram. when you open the instagram story with this effect you can see the filtername "Folklore" by Taylor swift below the instagram user's username. tap on it to try and use the filter directly from there easily!
I hope all of you enjoyed reading this post on How To Get Folklore Filter On Instagram Taylor Swift Sepia Toned Effect well, also support me by Adding Me As Your friend On Instagram and clicking the subscribe button on this blog to receive latest tech updates, instagram filters, TikTok, and Snapchat filters instantly!