Hello Everyone! Wanna know How To Do New 3D Photo Effect Trend On Tiktok CapCut Tutorial and music song for 3d photo trend or how to do 3d photo zoom effect cap cut using your IOS iPhone or Android device using some apps like cap cut right? here you are at the perfect place!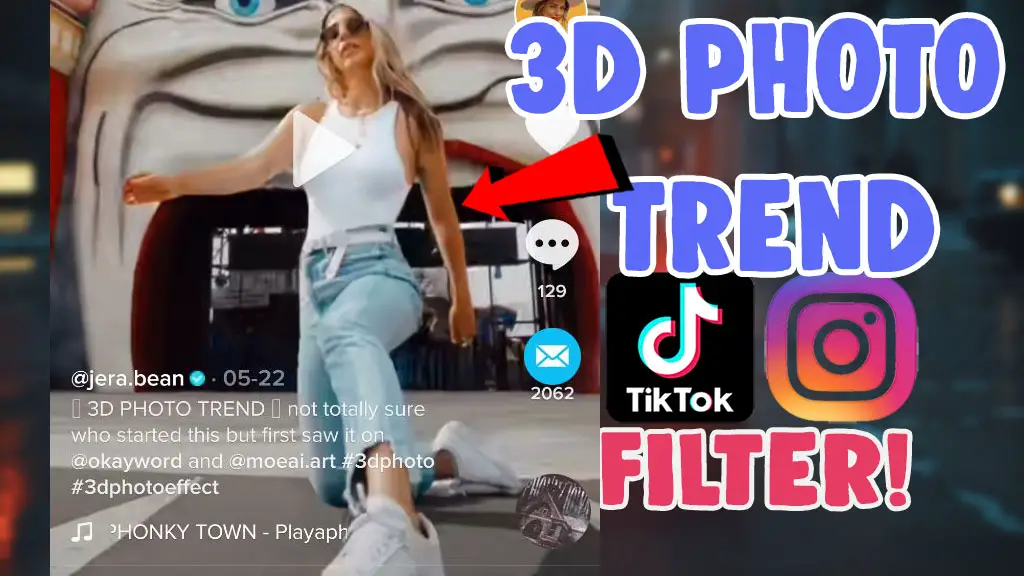 By reading this article we will share with you all how to get or do the new 3D photo effect trend that everyone is trying on many tiktok and Instagram reels as well! if you are also following the new trends on tiktok and Instagram and make your followers engaged you can also try making a new video using this photo zoom effect available on the app called Cap Cut.
Some users might be thinking that this new Image/photo zoom effect trend can be done with the help of any filter effect available on the tiktok effects area or the Instagram filters! but currently, it's not possible till now!
Also, Check out – BEST TRENDING INSTAGRAM FILTERS!
How To Do 3D Photo Effect Trend On Tiktok Tutorial 3D Zoom Effect on Capcut?
The 3D photo trend filter effect is an amazing effect that makes your photo a 3D look that looks stunning as well, You can also do the same with the help of an app called CapCut available on the Appstore.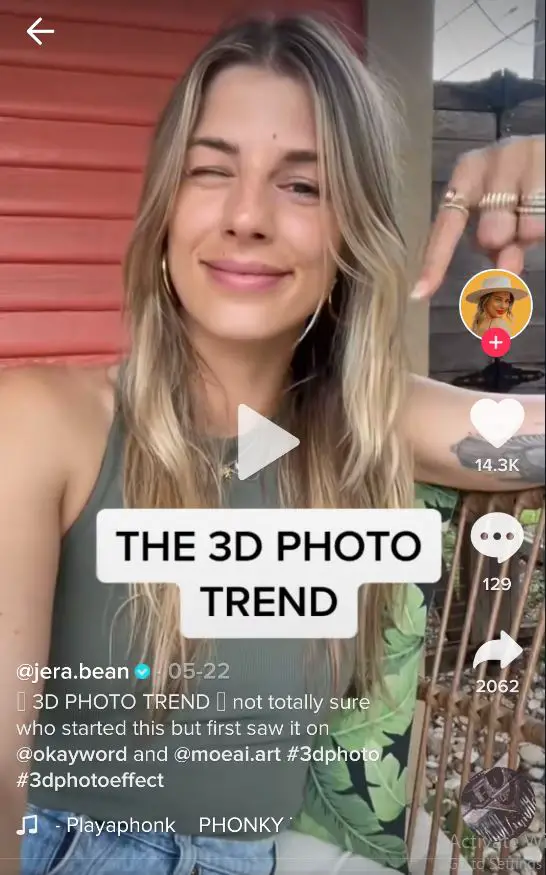 To do the 3D Photo Effect trend on Tiktok/Instagram, follow these steps
First, install An app called CapCut for Appstore
Then Create New Project
Next, add 11 photos from the gallery
Then trim the first 4 photos into 0.5 seconds and others into 0.3 seconds
Now To add a 3d effect tap on any photo
Scroll Right and Select Style>3D Zoom Option!
Now Apply this 3D zoom effect to all photos one by one
Then add the Music for the 3D Photo Effect trend (Provided below)
Then Save the Video using the export button!
Now you have successfully made the 3D photo effect trend video!
After adding all of the photos and tapping any of the photos from the timeline you will notice some tools available at the bottom you can only see this "style" option when you scroll from right to left!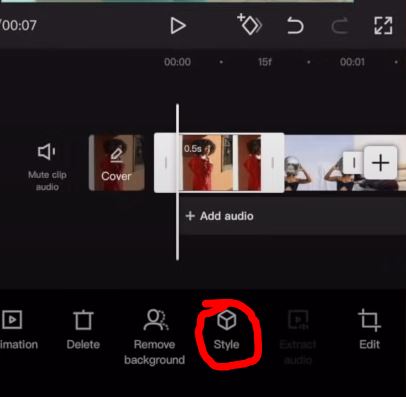 After selecting the Style option you will see some effect right there then you need to choose the "3D Zoom" Effect from there!
people who like printing and sticking favorite photos inside your room with high quality and resolution wallpics.com is a great deal. the ability to stick and change the photo location is also possible!
What is the Song/music used in the 3D Photo Effect Trend On Tiktok Capcut Videos?
The Song used in making the 3d photo effect trend on titok or instagram reels is "Phonky Town – Playaponk" you can search for it on youtube or use this direct link of the version available on TikTok as well.
Hope you all like this article on How To Do 3D Photo Effect Trend On Tiktok CapCut well, for any doubts contact here and support us by subscribing to us to receive the latest updates on How to tech, instagram filters, tiktok filters and snapchat instantly!