Hello Friends, Are you facing this issue? How To Fix Discord Screen Share Audio Not Working or want to fix the audio/sound not working problem while streamings/creen share feature on the discord application for Windows/Mac, Android, and iPhone.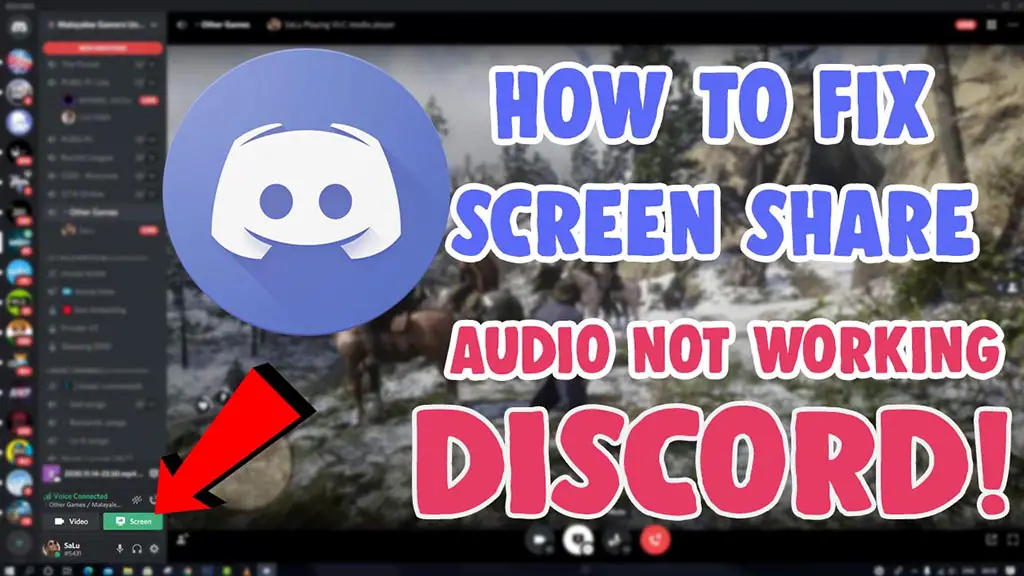 Here in this article you can easily do follow to fix this screen share audio not working problem on discord application easily! so many uses who use this screen share feature had faced this sound not working issue recently.
This issue of the audio not working problem also shown on the mac devices also as well, recently the mobile devices also came out this screen share feature and also faced this issue while sharing the screen with your friends or discord groups.
Guys, Also Check out – BEST TRENDING INSTAGRAM FILTERS!
How To Fix Discord Screen Share Audio Not Working issue Windows/Mac/Android/Iphone
Here are some steps you can do it your self to fix the audio sound not working problem on discord,
For Windows Pc or Mac users to fix audio on discord try these methods,
Make Sure you are using Latest Discord Application
Add your activity/application on the discord app you want to stream/share
To add activity Open discord>User settings>Game Activity> Add Application here
Check Permission of audio settings for Discord app
allow permission to use mic for discord app
for windows devices you can also try updating your Audio Drivers to work all the functions well without any issues as well. And make sure you are running the Discord app as run as administrator. to do this just right click the mouse on discord icon and select run as administrator.
If you are using Apple Mac and having this discord audio not working while streaming or screen share, that may not not used now because on some mac versions does not allows you to record the audio from desktop, to know more for mac you can check it out here on apple discussions.
If you are on android/IOS device to fix this shreenshare or stream audion not working , you should update Discord app from appstore/playstore first and then enable all permissions for audio from apps settings.
Hope you all like this post on How To Fix Discord Screen Share Audio Not Working issue for Windows pc/mac/ android or ios/ how to fix audio while streaming discord well, also make sure to ask any doubts on instagram and support us by clicking the subscribe button to receive the latest updates instantly!