Hello Friends, Are you looking for How To Do Silhouette challenge Filter Tiktok Snapchat tutorial or snapchat/ red and black filter vin rogue silhouette filter for tiktok, instagram/snapchat right? Did you see that amazing videos spreading on tiktok or instagram reels on the name of silhoutte challege right?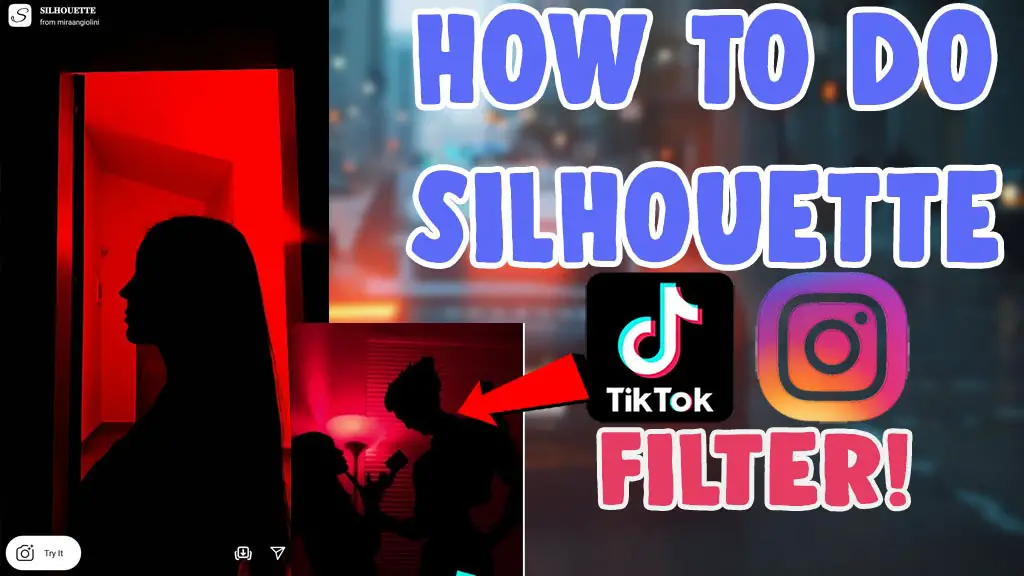 Here in this article we will share with you all how you can create or do the Silhouette Challenge filter tutorial easily for your tiktok videos or instagram reels as well. this silhouette filter is now going as challenge on tiktok and users are trying to make video like this.
Also Read – How To Remove Red Light Filter On Silhouette Challenge
You might be noticed users using the hash tags like #Silhouette_Challenge, #Silhouette_filter_challenge etc as well on the tiktok/ instagram reels descriptions. some of us will think that there is a filter on tiktok or instagram is available to do this filter but there is filter available to do this automatically.
Also checkout – BEST TRENDING INSTAGRAM FILTERS!
How To Do Silhouette challenge Filter Tiktok Snapchat Tutorial?
you can do the or Get The Red and Black Silhouette Filter For TikTok From Instagram app from the instagram stories area very easily. to get the red and black version of the silhouette filter for tiktok by directly searching for "Silhouette" on the instagram filters search area.
If you don't know about how to lookup/search filters on Instagram check it out here!
First, you can use this silhouette challenge filter from instagram and do record a video as you like. the filter can be used from the creator profile called @miraangiolini after opening the profile, tap on the filters area and scroll down to find this effect.
To Use it on Snapchat just search for the "Vin rogue" on the search area on Snapchat or Use This Direct Link to get Vin Rogue Filter on Snapchat!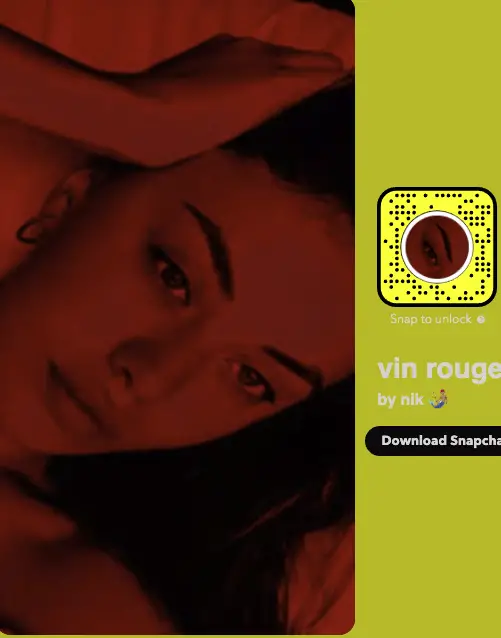 After finding the effect tap on the try it option or the add to camera roll to add this filter to the instagram story camera. After recording the video you need to use any photo editing apps like pics art and video editing apps to add music and effects.
You need to cut out the character and add some shadow effect using the pics art app and take screenshot of the frame that you need to add the character into it. then use any green screen filter to add the character to the recorded video using the filter.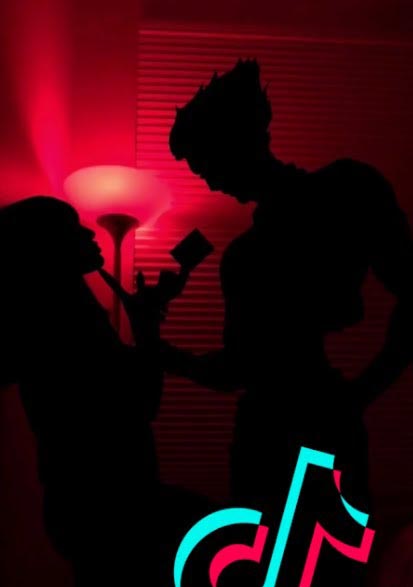 To know how to add custom anime png files adding the video simply watch the following video tutorial on how to do the silhouette challenge filter tiktok tutorial video,
Hope you all enjoyed reading this article on How To Do Silhouette challenge Filter Tiktok Snapchat Tutorial/ how do get silhouette challenge tutorial well, also for any doubts, contact here and support us by clicking the bell icon to receive the latest updates on instagram filters, tiktok and snapchat instantly!