Hello Mi Users! I hope you all are sating safe at home! Are you guys looking for How To Hide Apps In MIUI Redmi Mobile Phones 2020? many mi users wanna know and try out this apps hiding feature which is available on MIUI settings and features as well. I know you all are here to know how to hide app in mi smartphones right? Here in this Post i will share with you all how you can easily hide any apps on mi mobile device easily!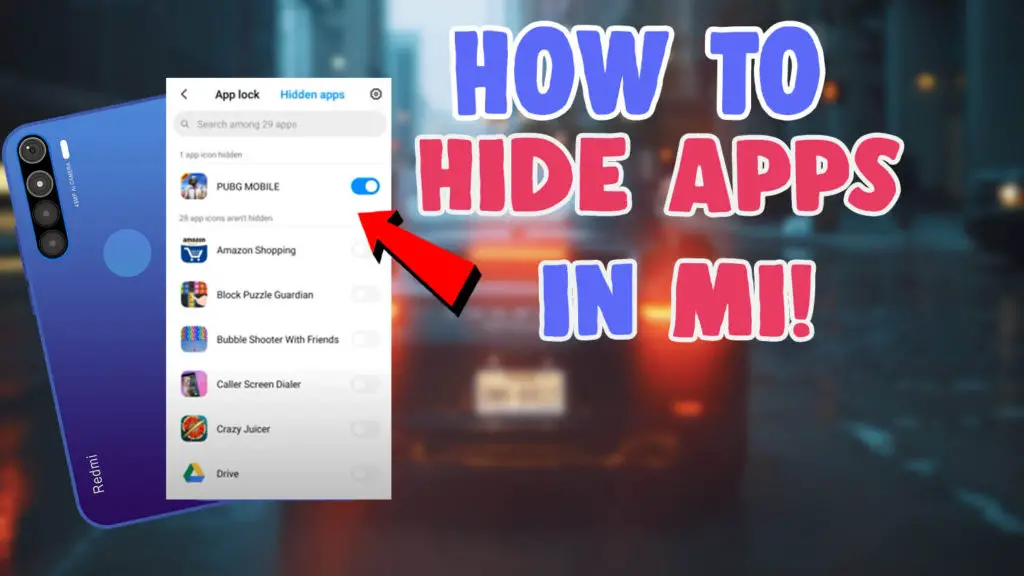 Some time many of the smartphone users feel insecure while giving the mobile device to others or friends to take look at mobile devices. and hide games from children as well. if they see games installed they will start playing every time. to save from all of these stuff and make your data more secure from others hiding apps from the home screen is a good choice who cares about more personal privacy.
Also Read – BEST TRENDING INSTAGRAM FILTERS!
How To Hide Apps In MIUI Redmi Mobile Phones 2020?
All of the MI devices have this hiding feature added in it and only few users really know about this feature and still using it. most of them only knows the app lock feature by using the Finger print scanner , front camera and pattern/pin locks as well and it will be shown on the home screen and other people who takes your phone can see the installed apps on the home screen and ask you to unlock it.
To avoid all of these issues while installing apps on your redmi mobile device, hiding apps will hide it from the mobile home screen and they will not ask you to unlock the locked apps while it is hidden from the installed apps shown on the home screen!
How To Hide Apps In MI?
If you own any of the MI Mobile devices you can try out this app hiding feature easily if you have the latest miui version installed on your redmi phone. To hide any apps on mi, Open the Settings on your mobile device and Select Apps>App lock, There you can see two tabs like App lock and Hidden apps. just tap on the Hidden Apps and select which apps you want to hide from the home screen as shown below. Once you hide apps from the Hidden apps feature and go back to home screen the apps will not shown there and it will be added to the hidden folder.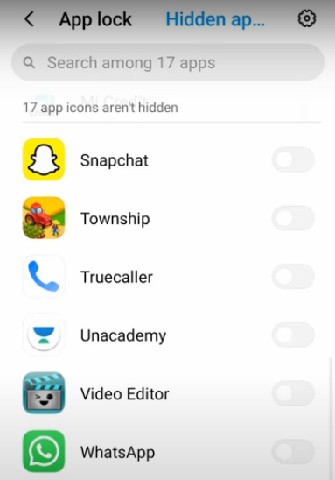 How to show Hidden apps in Mi?
To show or use the Hidden apps on mi redmi mobiles, you need to zoom on the home screen / spread your two fingers on the home screen, it will open up the hidden apps folder and you need to enter app to before accessing the apps on the hidden folder as well.Also check out the following video tutorial on how to hide apps in mi devices.
I hope all of the Mi users like this post on How To Hide Apps In MIUI Redmi Mobile Phones 2020 well, also make sure to click the subscribe button to receive the latest tech updates and instagram filters, snapchat filters and snapchat instantly! Also – Add Me As Your Friend On Instagram!