Hello Friends! I hope you all guys are staying safe at home! Are you searching for How To Get Whirlpool Filter Effect and Pucker Up Tiktok and Instagram, Snapchat/whirlpool filter challenge/whirlpool challenge? the whirlpool effect filter became very popular now on the tiktok videos, instagram stories/posts and Snapchats as well and the Pucker Up filter on tiktok is also being used by many tiktok users. Here i will show you friends how you can get or do the whirlpool filter effect on tiktok, instagram/snapchat and pucker up filter easily.
By using the Whirlpool Filter effect on your videos it make more funny and interesting video by transforming your face into Swirl like effect on your videos. and many users are posting challenge videos using the hashtap #Whirlpoolchallenge or #Whirlpooleffectchallege , #Whirlpoolfilterchallenge etc getting more attention on tiktok.
Also Checkout – BEST TRENDING INSTAGRAM FILTERS!
How To Get Whirlpool Filter Effect and Pucker Up Tiktok and Instagram, Snapchat?
How to Get Whirlpool Filter Effect Tiktok, Instagram, and Snapchat?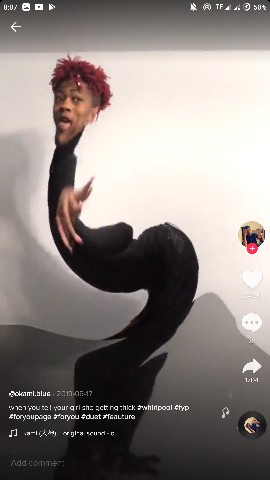 The Filter effect called Whirlpool Filter effect is going as a trending filter on tiktok right now and many users are also searching for this filter effect everywhere on Snapchat Lenses and instagram filters search tab like "whirlpool effect instagram" and "whirlpool filter Snapchat" on snapchat as well. but please note that this whirlpool filter is now only available on the tiktok app filters list and you want to use the tiktok app to try out this filter effect and make a video using this whirlpool effect.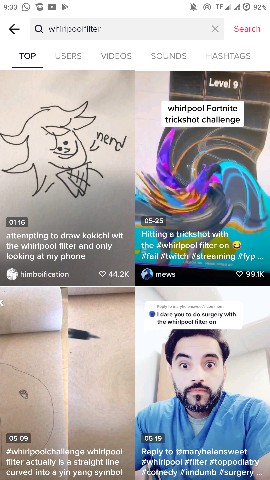 You guys can easily get this and make a video using this Whirlpool effect filter by searching the Term "Whirlpool filter" and select any video having the effect added in it. there you can see an effect name above the video creator's name. just tap on that icon and then tap on the record button to use it easily. Or you can easily get this whirlpool effect without searching by clicking here!
How to get pucker up TikTok effect filter?
To get pucker up tiktok filter search for "big lips filter" on tiktok and find out any video having this effect added in it. then open it up and tap on the effect name shown above the creator name called "Funny Kiss" to start using this filter.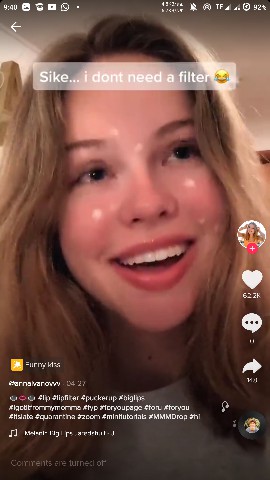 or you guys can also get this Pucker Up Filter effect/funny kiss directly by clicking here!
I hope all of the readers like this post on How To Get Whirlpool Filter Effect and Pucker Up Tiktok and Instagram, Snapchat well, also make sure to click the bell icon or subscribe button to receive the latest updates on Instagram filters, Snapchat and TikTok instantly!