Hi friends, Do you wanna know How To Get 2078 Aging Filter Effect on Tiktok ? the 2078 effect that you are now looking for is the latest trending filter and a demanding one on tiktok and Instagram. here in this article i will provide you the instructions to easily do-follow and how to do the 2078 age challenge effect filter on tiktok and instagram easily!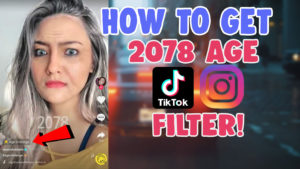 there are two filters available on the tiktok application, on the first 2078 effect your face looks old aged like your image similar to 2078 year and the second filter is called the challenge filter effect on tiktok which shows the age changes from the current year to the upcoming year of 2078 on your mobile screen and make or record videos. a lot of users and posting videos using Age challenge hashtags and 2078 filter getting lot of views around the world right now.
Also Must Read – BEST TRENDING FILTERS ON INSTAGRAM!
How To Get 2078 Aging Filter Effect on Tiktok
this age filter effect has been seen on many Instagram user's posts and stories and a lot of users are searching or trying to figure out this aging filter challenge or the 2078 filter on the instagram story filter effects search pages and failed to find the exact 2078 filter.
this filter is currently only released on the TikTok application and you need to have a mobile device with this app installed in order to try and use it on your instagram stories or posts after saving the recorded video from the TikTok app. For Snapchat, Users Get it here- Aging Filter Snapchat Lens/ Time Machine Filter for Snapchat link.
you can easily find these filter effects on tiktok by simply searching it on the search bar on the tiktok app easily. if you want to find and do the age challenge effect just search for the age challenge or #agechallengefilter on tiktok, then tap and open any videos you see on the above session which having that 2078 age challenge filter effect applied in it.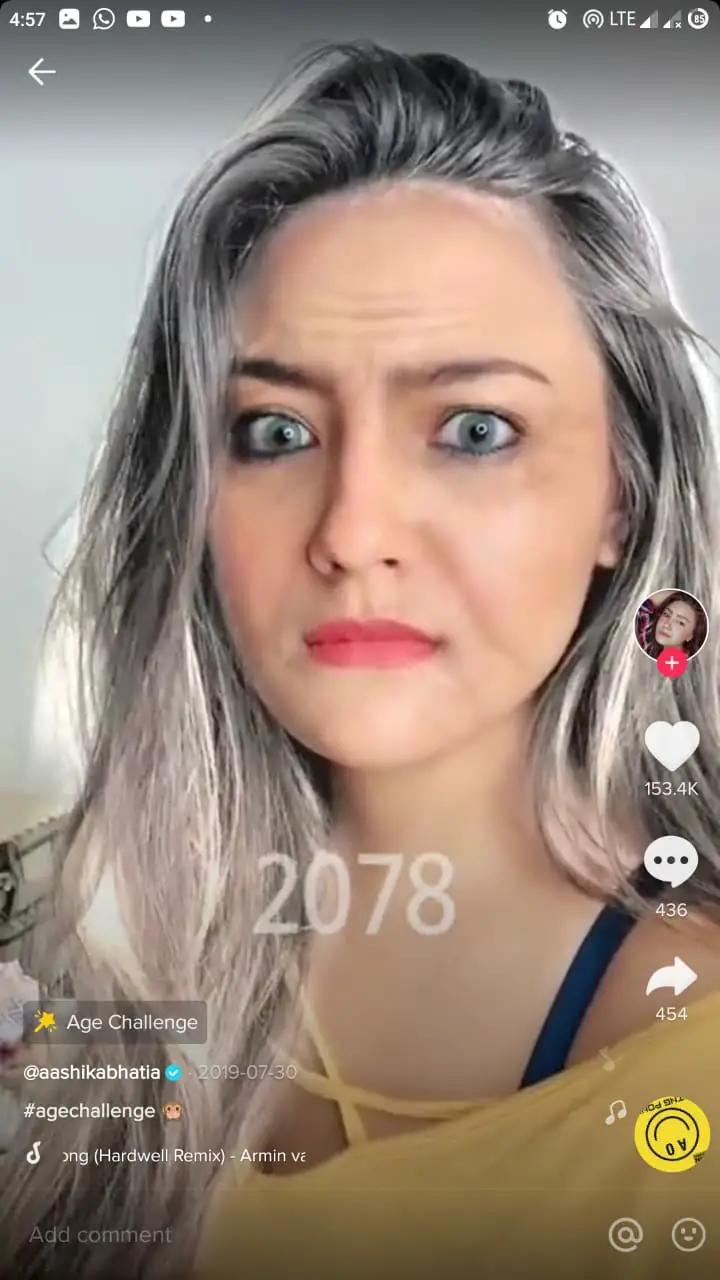 Then tap on the "Age challenge" effect name icon above the profile name of the creator on TikTok, by tapping there you can directly use it on the TikTok video camera and do 2078 effect video easily! you can also use this direct link to the 2078 age challenge filter from here. you guys can also use The second version of 2078 filter can be used from here in the case to try another one.
How To Get 2078 Aging Filter Effect on Instagram?
For Instagram users you can use this filter effect that makes you look like old as well you can check out the picture provided below, the developer or creator of this aging face or old face filter effect on Instagram is @dibuenio, open this profile from your Instagram app and select filter/effects area and scroll down to find this effect, after tapping the effect click on the try it option to use it easily! after that you can save it to camera roll and post it to Snapchat/TikTok!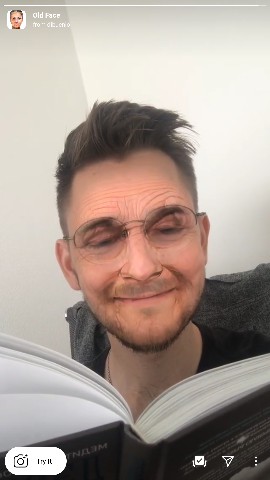 I hope you all like this article on How To Get 2078 Aging Filter Effect on Tiktok and Instagram Age Challenge Tiktok, Snapchat/ ilter tua di instagram well, also make sure to support me by Adding Me As Your Friend On Instagram and clicking the bell icon to receive the latest updates on Instagram filters and TikTok filters instantly!