Hello, everyone! I hope you all having an amazingly happy day! Are you looking for How To Get and Do make Avatar On Facebook App that is now using every user on Facebook? the new feature has been rolled out on Facebook and the users can create or make your own unique avatars like bitmoji feature available on the Snapchat application right now available on the Facebook app.here in this article I will help you guys how to do facebook avatar and how to make facebook avatar easily!
The Facebook Users can create and customize avatar as they like and these facebook avatars can be shared as stickers on your friend's comments area and you can also share your avatar image to your status and posts as well, As I noticed this avatar feature is only rolled out to specific locations or specific users only, this facebook avatar feature is a more interesting one and users wanna try out this rolled update and create your own avatar on Facebook app and use it well.
Friends, Also Read – BEST TRENDING INSTAGRAM FILTERS!
How To Get and Do Make Avatar On Facebook App?
Check out the steps provided below to check make and do the avatar on you facebook application easily,
How to do facebook avatar/How to get avatar on facebook?
The facebook avatar feature is only released recently and may be available in some regions or some devices, if you have an IOS Facebook application which is a newer or updated version updated facebook from AppStore there is a good chance for the availability of this avatar feature. or you should wait for more in order to make available on all devices and regions as well.
To get or use the facebook avatar feature just follow these steps mentioned below,
Open the Facebook application and open settings
just scroll to down and tap om See more
There you can see the Avatar option feature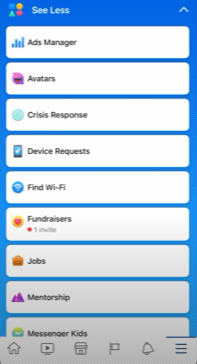 Just tap on it and customize your avatar and start using it!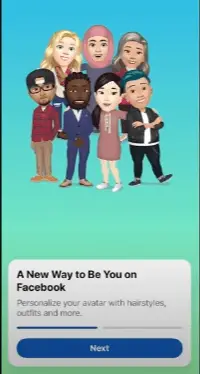 How to make Fb avatar/create your avatar on Facebook?
making your avatar on facebook app is very simple and do it yourself process, if you are connfused in creating your own good looking avatar i will show the steps here,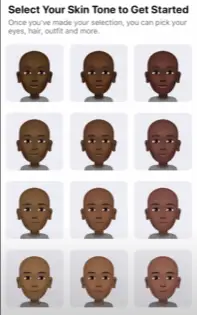 After clicking on the avatar button and clicking next just select your skin tone color shown from the different options available there.
For more customization and do follow steps, i recommend you guys to check out this small video tutorial on how to create/make avatar on Facebook as following,
I hope you guys enjoyed reading this article on How To Get and Do Make Avatar On Facebook App well, also make sure to support me by clicking the bell icon/subscribe button to receive latest updates on instagram filters and tiktok instantly!