Hello Everyone! Wanna know How To Get Beep Sound Effect Filter On Instagram and Tiktok or Snapchat/ beep sound effect filter tiktok/ Instagram right now? you might be found people using this beep or bleep sound filter on TikTok or instagram that is an interesting and funny filter to try yourself!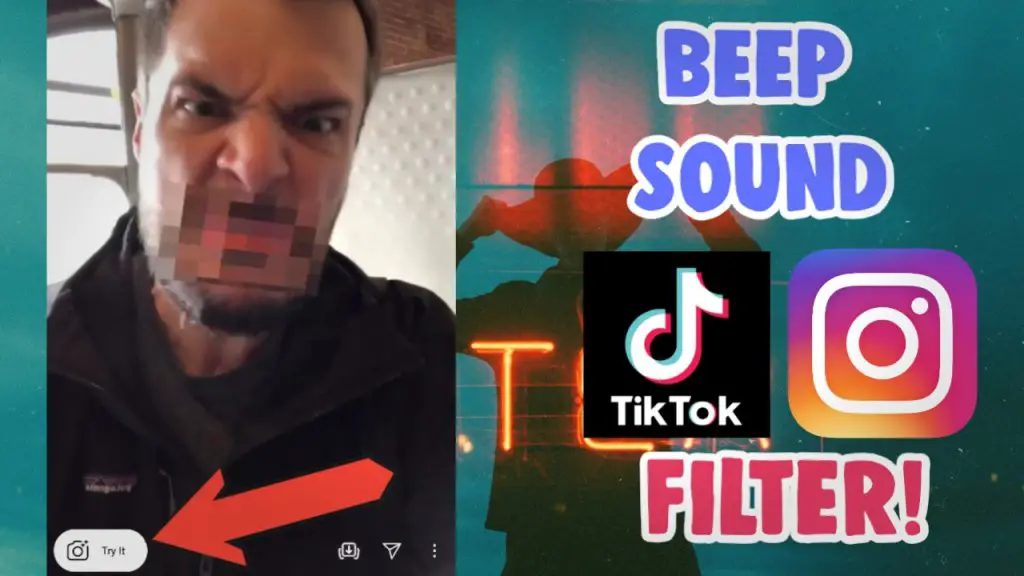 By using this beep filter or beep sound effect filter on tiktok or instagram it adds a beep sound effect when you tap on the screen or open your mouth and speak anything, many tiktok users arleady posted video contents on tiktok and also seen on some instagram stories as well.
If you are also wanna try out this funny filter effect on tiktok, you should have the instagram app installed on your android or iphone device. titkok users may thinks that this beep filter sound effect is an effect filter that is available on the tiktok application.
people are using the instagram filter named beep sound filter and bleep filter effect to do this video and after recording that particular video, there is an option to save the recorded video from instagram story area to camera roll as well.
After that it's been posted and edited on the tiktok app or snapchat app. you also want to check this beef filter? you are at perfect place right now! Also, check – BEST TRENDING TIKTOK FILTERS!
How To Get Beep Sound Effect Filter On Instagram and Tiktok?
As mentioned above, to get or do the beep filter on tiktok, you need to use the instagram filter story camera. you can easily find this filter by opening the creator's profile on insta as well. you can find any instagram filter by seraching it on filters search area. to do this check out – HOW TO LOOK UP A FILTER ON INSTAGRAM BY NAME!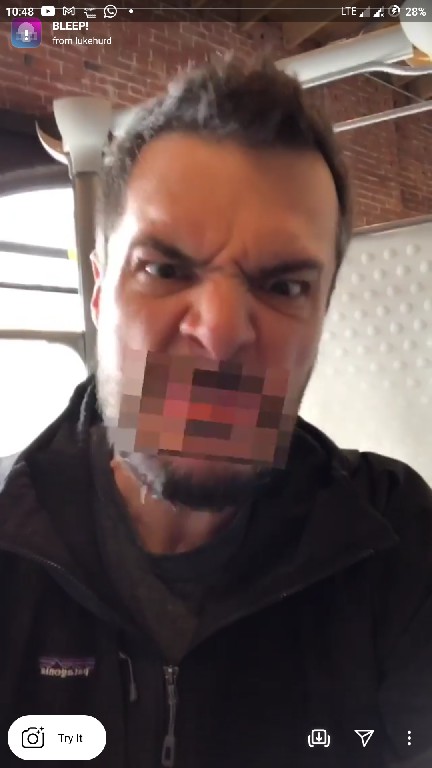 There are two good versions of the beep sound filter and the bleep effect is available on Instagram. the first version shown above can get from this creator profile @Lukehurd . after opening this profile, tap on the effects icon near posts and scroll a little bit down. there you go & just tap on the filter from there.
After opening this effect tap the download/ try it to use it on Instagram story camera and record video by holding the record button easily! you can also do the same by finding another working version of bleep filter on instagram/tiktok from the creator profile @peterru / use this direct Instagram Beep Sound Ar Filter Link that is provided below,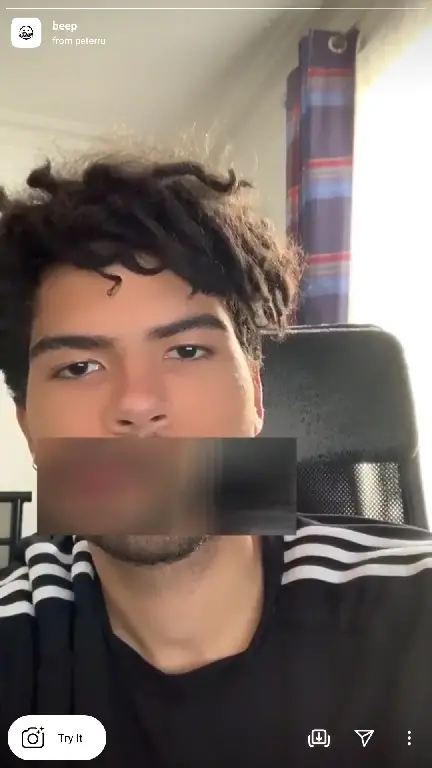 Hope you all like this article on How To Get Beep Sound Effect Filter On Instagram and Tiktok well, For doubts message on Instagram from here and support us by clicking the bell icon or the subscribe button on this article to get the latest trending Instagram filters, TikTok filters, and Snapchat instantly!