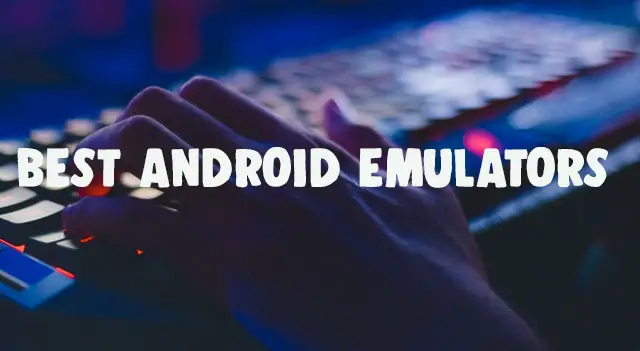 Are you looking for best android emulators for PC? Here is the best article for you. here i am including best of my choice by my own usage experience
What Is Android Emulator?
Android emulator is a virtual software run on PC which creates a virtual environment like an android operating system. by using an android emulator on PC users can enjoy same android OS benefits on PC with full-screen experience. you can directly install apps from play store or install apk files directly and enjoy the more fastest experience. you can enjoy games like PUBG MOBILE, Call of Duty Mobile, etc can be playable on full screen and experience game without lagging.if you have old android mobiles and experience lagging you can try these android emulators on PC. Through installing an android emulator you can test different android versions from your pc.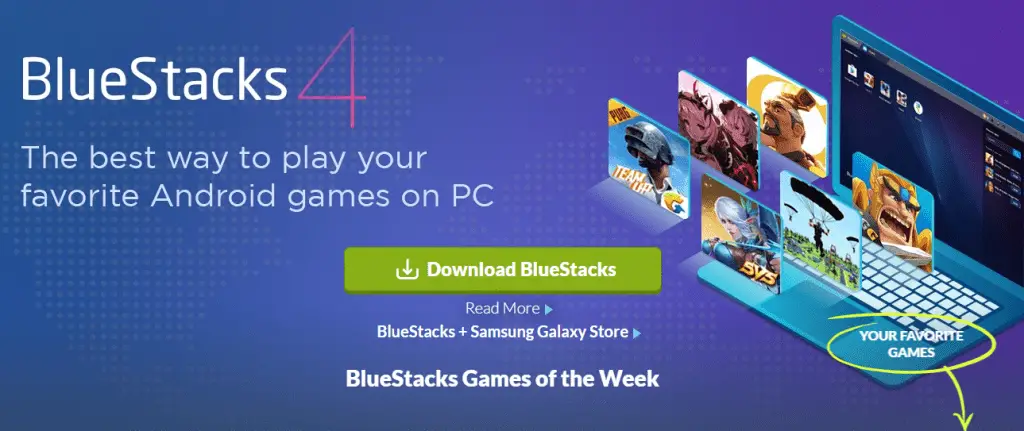 Bluestacks is the best android emulator available on the internet which mainly focuses on running android games without lags. with this android emulator, you can experience the best graphics quality and rendering speed than running in an android device. if you have a graphics card or inbuilt GPU on your PC your gaming experience will go to the next level of gaming. Hyper-G Graphics can be experienced and great fast by using bluestacks android emulator.
Bluestacks android Emulator Can be downloaded from their official website both online installers and offline installers are available.installation is very simple and user-friendly.
Nox Player is an amazing android emulator that is available on both Windows and Mac OS. By using the Nox emulator you can play android games and apps on PC more efficiently and enjoy full-screen experience. this android emulator runs on Android nougat with smoother and more responsively.you can become a professional mobile gamer by using nox android emulator. with this software you can stream android game plays to YouTube,twitch etc lag free. This emulator supports features like Screen recording,full keyboard support,custom keyboard setup.This is also easy to install and use and also provides security features. You can download this software from here.
Android studio is a best Android emulator available for windows.it is mainly used for app development and also helps to run every android applications and games.this app is used for testing purpose of apps and development.if you are a developer of android applications and want to test android apps on PC directly you should try and install this Android Studio. You can download android studio From Here.
Genemotion is an amazing and more fastest android emulator which runs like a mobile device on windows pc. this app is used testing android features with perfect android mobile resolution and features like gps, acceleratometer etc. this also helps to test websites in various mobile devices and increase performance by testing apps and websites. this app is not good for consumer purpose and good for developing and testing purposes. Genymotion offers free service to all users. the main attraction of genymotion is availability of emulator on both cloud and windows. You can download this app from here.
If your windows is based on Intel x86 processors this one is good choice for you. with this app you can run android apps easily without lag on x86 based processors.it boosts android experiences on other pcs which using other processors.the price of this android emulator is free to use and user friendly interface.this emulator can be used for good gamers. you can Get this app from here.

Remix os is also a best android emulator which run as a seperate os from boot. By this process the windows pc get more efficient power to run a huge and big apk files and games efficiently without any issue in pc. for better acceleration you should have a graphics card or supported processors. All games and widely available apps can be download from play store and can be run on this system.installation process also very simple and friendly.
This remix os is most fastest and efficient android emulator available in the internet. you can download this this Remix os android emulator From here.
7. Memu Android Emulator
Memu Android emulator is a good android emulator which helps to play android games on pc with super fast and amazing experience. this android emulator provides better graphics for every games and provides visual quality. for game streamers and app users this will give you best improvement ins speed and give more fps and latency on your gaming streams on YouTube,twitch etc. This app also perfectly supports all mouse and keyboard features and provides smooth control over all available games in playstore.the main feature is this app support all popular games like PUBG Mobile, Call of duty, Free fire etc . You can download app from here.
Thanks For reading my article. If you like this article please support me by sharing with your friends and keep supporting – Salih