Hello everyone! Looking for How To Get Blue And Red Filter Tiktok Instagram reels or on Snapchat / how to do the blue and red filter challenge trend tiktok icon and song right? this is the new blue and red filter effect challenge getting very viral right now on social media! if you want to get it here is the perfect article for you!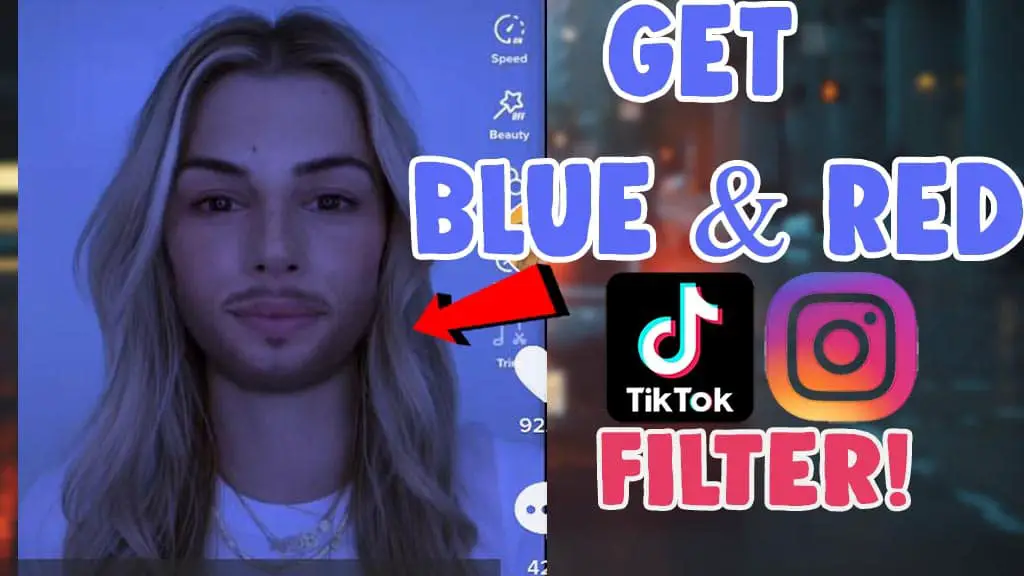 The Blue & Red effect filter is being been mainly used by girls to show the male version and their face look while singing/dubbing the male version on the song and switch to real face by just blinking the eye once as well!
When you start blinking your eyes while using the blue and red filter trend on TikTok or Instagram, it changes from the red effect to the blue light effect with beard and moustache on your face! if you are a girl you should try it once! hilarious filter right?
This Blue and red filter is going as a trend/challenge on TikTok and Instagram right now by using hashtags like #blueandredfilterchallenge #redandbluefilter #blueandredfilter #blueandredchallenge etc! if you also like to create funny filter videos and make your followers fun you can also do this easily from your IOS iPhone or android mobile devices easily!
Also, check out – How To Search For a Filter on Tiktok by Name!
if you are an Instagram user or Snapchat user right now this effect is only found in the TikTok effects area only, in coming days any developers may create a similar or exact one to insta or Snapchat, right now there is only an option to do blue and red filter is by using the TikTok app!
How To Get Blue And Red Filter Tiktok Instagram Challenge?
As mentioned above to do the Blue and red filter effect, all you have to do is you need to install/update TikTok app to the latest version first. then tap on the explore tab and search for "Blue and Red Filter" and tap on the search icon.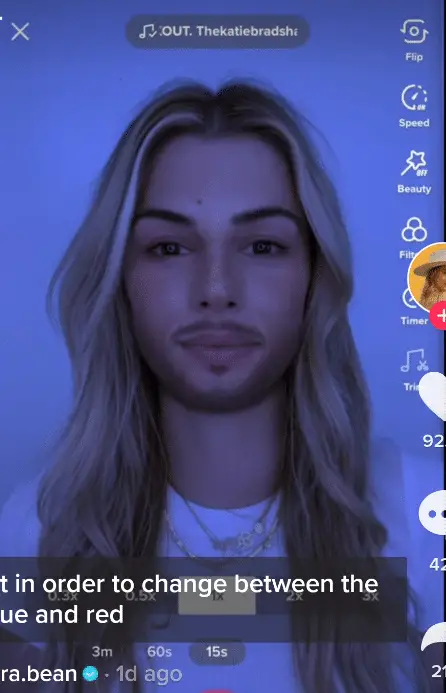 From there on the top results, you will see an Effect named "Blue & Red Filter" then just tap on it to open the effect page and then tap the record button to start making a video with it! if you are looking for the direct effect link you can also use the blue and red filter tiktok effect Link provided here!
What is the Blue and Red filter Tiktok Icon and song?
if you also wanna know the icon of that filter here it is provided below,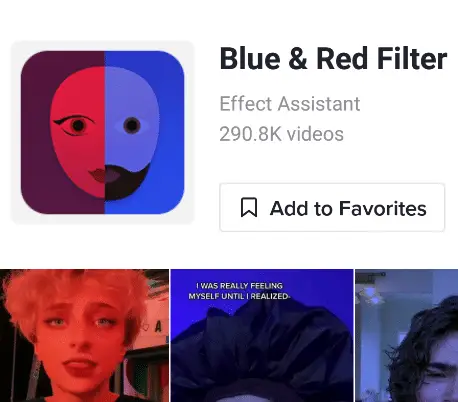 Here is the Song link used in this blue and red filter challenge. Although making a video with this filter is a bit harder you need to practice more to sync with the male portion and female portion well to get the best output as well!
Hope you all like this article on How To Get Blue And Red Filter Tiktok Instagram and Snapchat/ blue and red blink filter well, for any doubts contact us here on Instagram and Subscribe to us to get the latest updates instantly!