Are you heard about How to Reply to a Comment on Tiktok with Video Not working Fix IOS Android or have seen users posting video comments on some TikTok videos comment sessions right? TikTok is getting better on every update to improve the user experiences and engagements while using the TikTok app.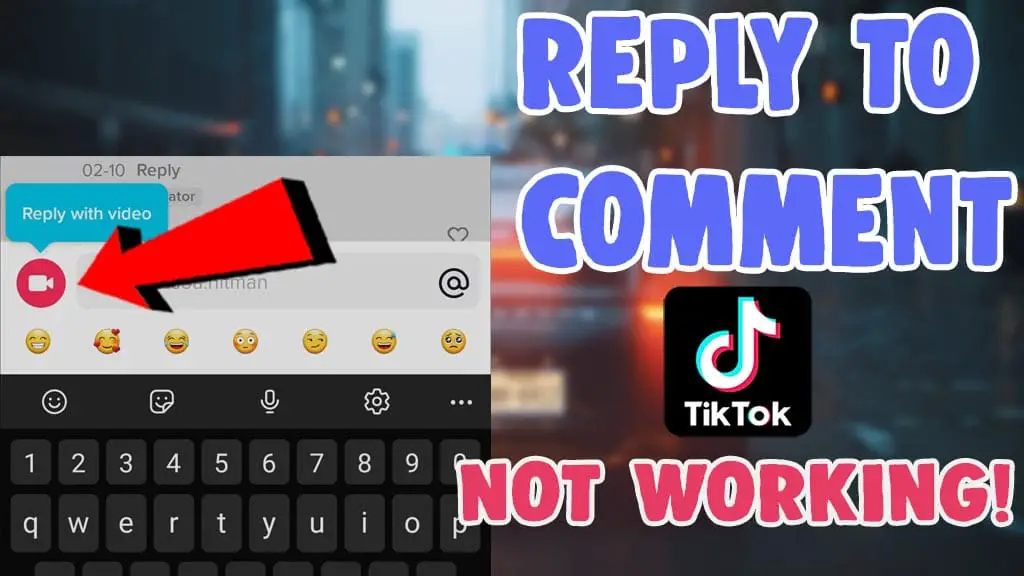 We all know that on TikTok the viewers always interact with the video creators through the comment section if you are lucky you will get replies from the popular creators too as well, still it is said that this is a beta feature still not available to every user.
Tiktok already introduced a feature recently that helps the TikTok video creators to respond to the comments by videos or through messages via the comment area.
Also, check out – How to search for a filter on Tiktok by Name!
If you are the one who wants to know how to reply with comments on any TikTok videos, here we will provide you all of the steps in this article! A lot of users also complained that this tiktok video feature is not showing on their comment session or missing from the comment area here we will also conclude about it also.
How to Reply to a Comment on Tiktok with Video 2021?
To reply to a comment on TikTok with a video all you have to do is,
Update your tiktok app to latest verision avauilable on Appstore/Playstore
If you are an android user try using the beta version by tapping i'am in option from playstore
After updating the app go towards any videos to comment
Now you will notice a new Video camera icon shown in the left side as shown in the screenshot provided below,
Now just tap on that video icon to reply with video comment on tiktok app easily!
After you finish recording and posting it, that video will be available on the comment area as well.
please note that by doning this reply to comment with video it wil also shows in your tiktok profile also as a newer video.
How to Fix Reply to comment on TikTok video not working?
This video comment feature is still not available to all TikTok users, also some rumors about this feature say that this commenting feature is removed from TikTok also! if this feature is still available for some users, we can assume that this feature is in development and we need to wait for more to get these updates for your android/ios device app updates!
Hope you like this article on How to Reply to a Comment on Tiktok with Video Not Working Fix iPhone/android well, for any doubts contact us on Instagram and subscribe to us on youtube to get how-to tech, trending TikTok, Instagram, and Snapchat filters instantly!