Hello Readers! Looking for How To Get Photo Crop Challenge Filter on Tiktok Tutorial and for Instagram reels and the effect link the new trending challenge that everyone is now using on TikTok right? photo crop filter is the new challenge available for you to do right now for Instagram reels also!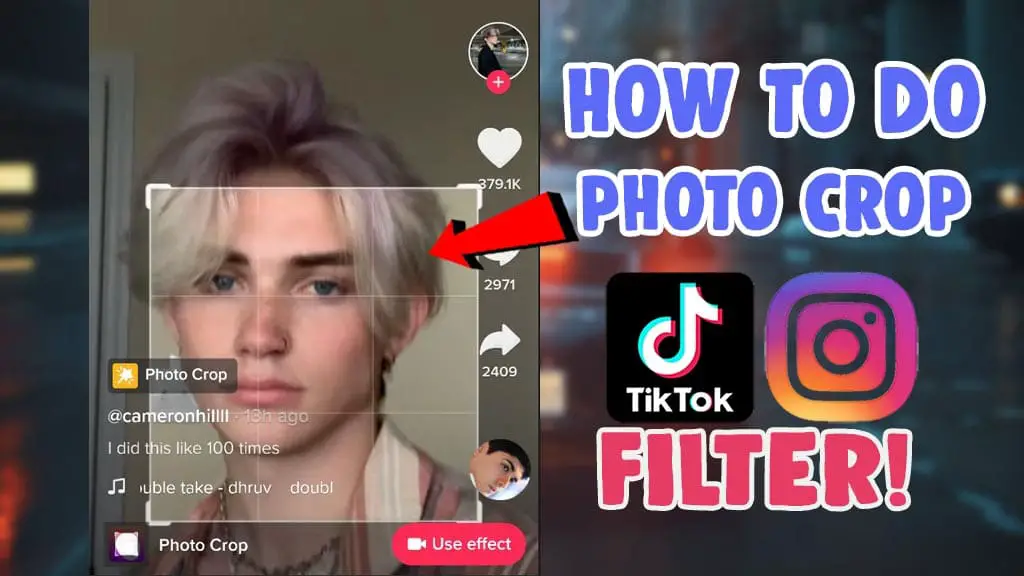 The photo crop filter effect on TikTok is going like a challenge a few days ago! now it's going very viral as well, you might also be seen people using this super fun photo crop effect filter videos on Instagram reels and stories also!
Photo crop challenge actually means that you need to accept this challenge or need to create a video using this crop effect filter, when you start recording it shows the crop overlay on the mobile screen and it moves every time it captures a photo of that area! then you need to move your face to that particular area to do this challenge!
anyway, this photo crop challenge is super fun to do with yourself and with your friends! it's a little hard too to complete this challenge also, if you love making videos using the effects or newer TikTok trends you should try this one also in the next video you post on social media.
Also, check out this – How to search for a filter on TikTok by name!
How To Get Photo Crop Challenge Filter on Tiktok Tutorial?
To get or do this trending Photo crop challenge is really easy, first of all, you have to do is update your TikTok application to the latest version available from your Android play store or iPhone's Appstore, just search for the filter on TikTok if you are a beginner just check out – How to search filter on TikTok or just follow these steps provided below,
Open Tiktok App after Updating to the latest version
Tap on the Explore/search tab
Then search for "Photo Crop Filter" and tap on search
now you will see the photo crop filter effect on the top results
just select it and tap on the video recording icon to start making the video!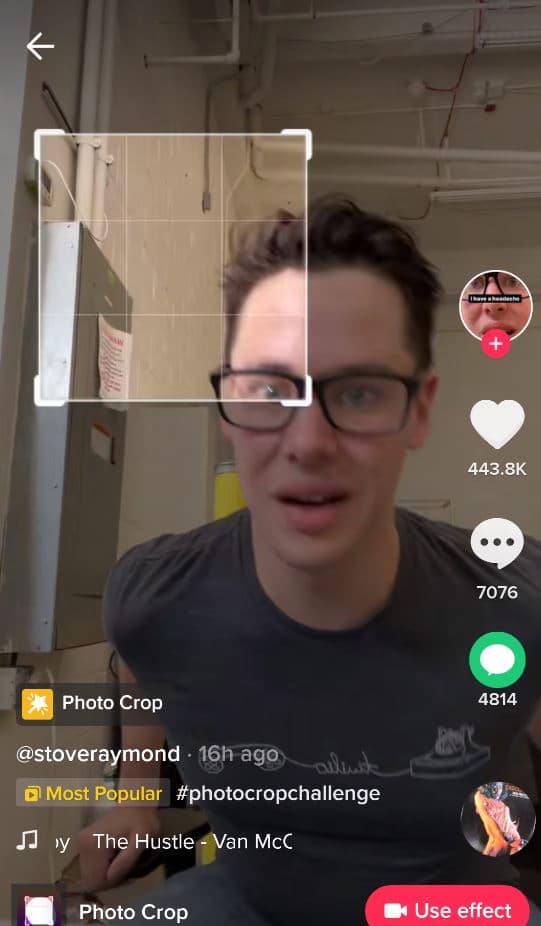 you guys can also check out the following video tutorial on how to create/do the photo crop challenge on tiktok/instagram as shown below,
what is Photo crop challenge effect Filter Icon tiktok and effect link?
you can also find this challenge icon from the effects area you see on TikTok, now its can be found on the trending session as well,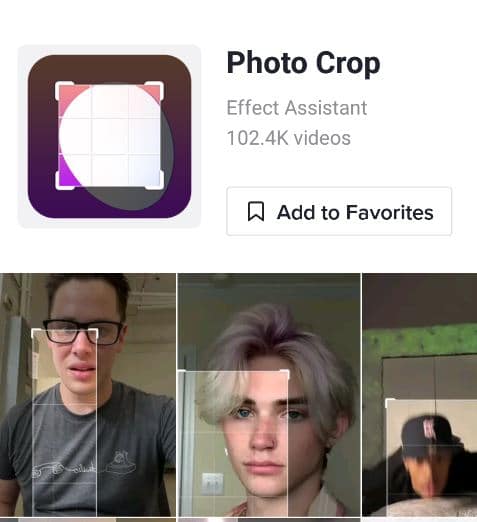 you can simply use this direct link of crop filter on the TikTok effect link provided here to open the filter directly on the app!
How can you get Photo Crop Challenge Filter on Instagram?
If you are looking for the photo crop filter on Instagram, right now it's not available on the filters to browse the gallery, all you have to do is use the TikTok app instead and record video using it and there is an option you can you to save it to your gallery as well, after that you can add it to insta reels!
Hope you guys enjoyed reading this article on How To Get Photo Crop Challenge Filter on Tiktok Tutorial and Instagram reels well, for any doubts contact us on Instagram and subscribe to us to receive the latest filters and challenge trends instantly!