Are you searching for How to Do Raise a Toast Darla TikTok Trend tutorial and for Instagram reels that everyone is now making videos using the audio clip dialogue that says, Let Me Raise a Toast to the Girl I Love Most, Darla from the movie "The Little Rascals" is getting viral right now!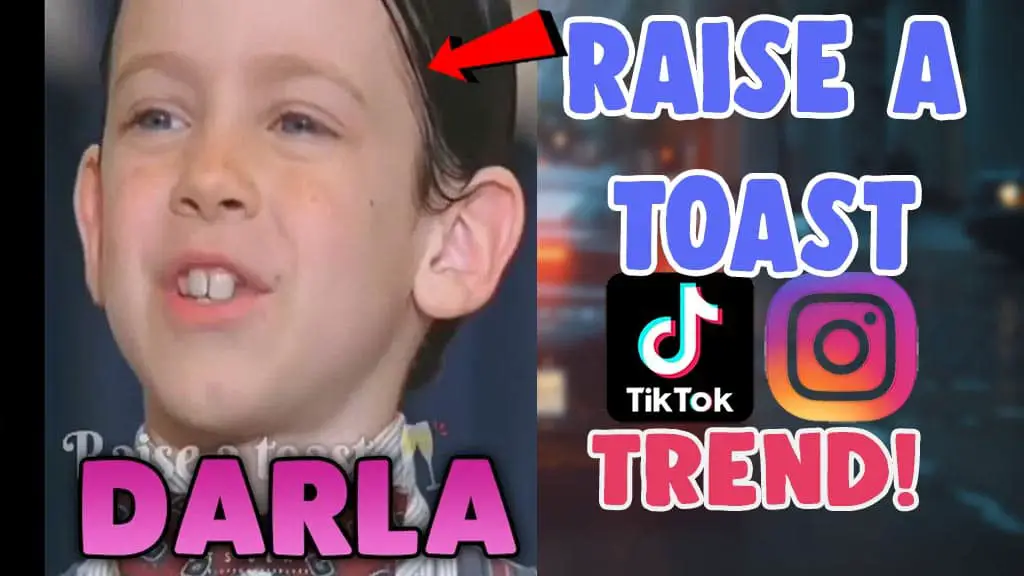 This raise a toast to the girl I love most trend is going very viral on the Instagram reels also as well, right now users are looking for how to do this trend from IOS or android device easily by using easy editing tricks and templates available on some apps and websites.
if you also create videos using this popular Raise a toast Darla trend on TikTok or on Instagram reels, definitely it will get more views and helps to increase your followings and likes as well, by doing the latest trends available on all of these social media apps you can grow your social media profiles very fast as possible!
people on TikTok and Instagram use this trend to show some love to their most loveable persons like you can dedicate that video to anyone you love most by adding a bunch of pictures and videos with them together or single photos as well!
Also check out – HOW TO SEARCH FOR A FILTER ON TIKTOK!
How to Do Raise a Toast Darla TikTok Trend Tutorial?
To do this trending video on TikTok or on Instagram reels right now there are no filter effects available to do it easily, but you guys can use any video editing apps like cap cut, inshot, kinemaster, etc to do combine all of the photos!
Here you can also check out the following video tutorial on how to do the – Let Me Raise a Toast to the Girl I Love Most, Darla TikTok Trend Tutorial,
To do the Raise a Toast Darla TikTok trend/Instagram reels,
Record the first part of the Raise a toast trend by using this Tiktok music first!
Then save the recorded video to gallery/camera roll
Then Open any video editing apps like Capcut/inshot (available on IOS and Android)
add the recorded video first and then add photos/videos you want to show after the dialogue Darla
you can add upto 27 photos and tap on the picture and adjust duration to 0.3 seconds, if you have only less amount of photos you can adjust pic duration as you like!
adjust image duration to sync with the music
then save the tiktok music mp3 or video from here and add it to video editors timline and adjust it!
After syncing it with videos and photos save it!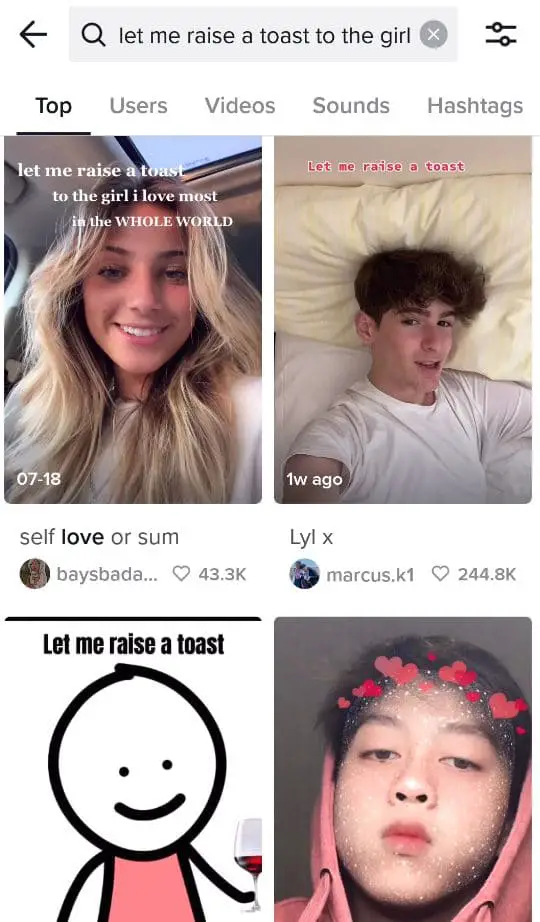 How to get Raise a toast Darla template?
on the online kapwing video editor app also made the best template to do let me raise a toast video easily edit from your mobile or desktop by simply adding your photos and recorded videos to that template. there you dont need to use any extra TikTok music or mp3 there, you can see the dialogue and music already added in the timeline as well!
Hope you all like this article on How to Do Raise a Toast Darla TikTok Trend Tutorial and for Instagram reels well, for any doubts contact us here on Instagram and subscribe to us to receive the latest updates on how to tech tutorials, trends, filters, etc instantly!