Hi workout Lovers! Here is all you need to know about How To Cancel Planet Fitness Membership 2021 online to close your registration by using an online medium or website. due to certain conditions and personal issues, we may need to cancel the membership and avoid per month fees.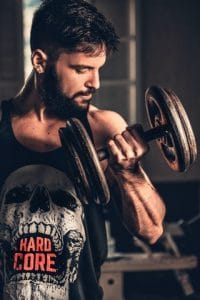 Canceling the membership in Planet fitness is a little bit task because on their official site they mentioned that they hate to see the cancellation process of the users, in that case, you need to follow some of the methods or steps to do it here you can check out all of the details related to it provided in this guide.
Planet Fitness is a famous fitness chain that has more than 16 million+ memberships as well. they provide various services according to your plan selection, there are mainly two plans provided by the planet fitness team, the classic plan starts with $10 per month by using this one you can get unlimited access to your home club and provide free fitness training as well.
On the PF black card membership plan starts at 22.99 USD, you can access extra more features like free wifi, unlimited fitness training, use planet fitness worldwide, allows you to bring any of your friends/guests, get 50% off on food items, tanning, hydromassage and a lot more!
Also, check out – How To Get Monkey Face Filter On Instagram!
How To Cancel Planet Fitness Membership 2021?
To cancel membership on planet fitness you have to do any of these methods mentioned below,
Contact your Home club and ask for cancellation process
Send service letter to your club by mentioning the cancellation request in it
You can also cancel membership by visiting your Club and specking with the manger/representative also!
by visiting the club you can request cancellation form and fill it with your right information.
The best way to cancel your home club is, because in most cases the cancelation policy may varies in certain locations and different clubs. in case if your club is not opened for many days you can also try contacting the planet fitness team by selecting your right club location from the options.
How to cancel planet membership online using mobile/pc?
Right now they are not providing this feature to cancel membership by using online websites or apps. that may be because of to decrease the cancellation rate of their service.
Hope you all got an idea about How To Cancel Planet Fitness Membership 2021, although to stay active and healthy you need to do workouts as well, for any doubts or comment write it down below, also subscribe to us to receive latest updates fastly!