Hi Pokemon Go lovers! Here is How To Evolve Inkay Into Malamar pokemon go a brand new event called psychic spectacular event came out recently! so many of us are excited to use to complete this event, you need to do it fast because it will end soon!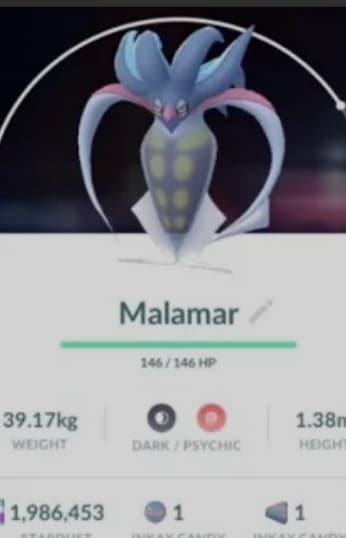 Here in this article, we will discuss all of the details about Inkay in pokemon go on how to get it and how you can easily evolve it into the Malamar also as well, the spawn rate of this item is not too less nor too high. you can check the raids notification available in the game, if you check out that tab it will show you as on notification.
The quest shown in this game shows a task to evolve one inkay if you have this quest available, you will get another one in return if you lost them! Also, check – how to find smeargle in pokemon go!
How To Evolve Inkay Into Malamar Pokemon Go?
To involve the Inkay into the malamar is a really simple process, you guys should have 50 candies after having the candies just open inkay pokemon and go down to the evolution button in the game – special evolution. it shows a notification question that says it needs some help in evolving and wants to find out how to help it also! you need to tap on the ok button on the screen.
After that you need to rotate your mobile device or iPad upside down! now you will see the evolution button become pink and now you can able to evolve inkay to malamar easily by holding the device upside down and tapping the yes option shows after selecting evolve!
Now the malamar will be registered to the Pokedex! pretty cool right this brand new event introduces a special quest and all you have to do is rotate your gaming device to 180 degree, please note that this only works well if your device sensor is working without any errors.
Any way the malamar is said to be good for PVP players and this pokemon looks pretty awesome has a 55.75 kg weight and dark psychic type category! evolving it is really confusing to many of us right? here you need to apply some logic! that's it!
Here is a video tutorial guide about it is given below,
hope this post on How To Evolve Inkay Into Malamar Pokemon Go well, for any doubts comment down below or contact us on Instagram, feel free to subscribe to us to receive the latest updates fastly!