The new trend called flower trend on Tiktok and the editing tutorial is now going very popular on the internet social media apps mostly on TikTok and on Instagram reels. some people also add it on Facebook and youtube shorts too. some of us maybe fall in love with "this flower is for you" new trend and everyone wants to know how to make a video look like this right?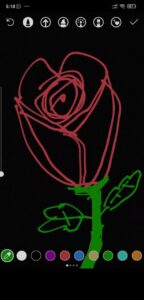 On this flower drawing trend, users try to draw a perfect-looking flower shape using a mobile phone or the iPad by using their own hand or by using drawing pens. on Samsung note mobiles they also come with this as well, if you have something similar like this you can draw in much more perfectly as same as you draw on a book.
Actually, this trend is used by couples to show them your love towards them, here you can use your own creativity to draw an amazing flower as you like. this trend is now blowing up everywhere and the comment session says full of "Drop your IG's Besties" comments and so on!
If you wanted to get more views and increase followers and likes on TikTok or on Instagram it's the perfect time to create a flower trend that can be made using your iPhone or using the android mobile phone. creating videos based on the current challenges and trends are the best methods you can follow to grow faster than usual.
Also read – Here Is How to Do I'm An Island Boy Filter On Tiktok
Every user who see these videos want to know which app is used to create this viral trending drawing, so the app you need to use is Instagram. so let's get started on the topic, of how to draw any of your favorite using it perfectly!
How to do Flower Trend video on tiktok by using Instagram story?
First of all, for drawing the flower, you need to open the Instagram app. then swipe left or tap on the + button and select create a new story. then you can choose any of the backgrounds from your camera roll or save it from internet.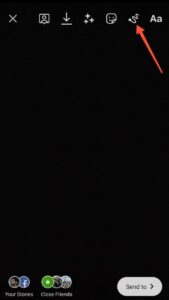 Especially people are using black backgrounds and some with frame type photos as well, after selecting the background you need to tap on the Draw tool available on the top and adjust your brush size to small. then select any color you want to draw the flower.:before drawing your flower make sure to start recording your mobile screen from the control centre on iPhone or any screen recording apps if you are on android.
you can choose any colors and adjust as you like after finishing all the touches, stop the recording and edit it on any video editing apps like inshot or kinemaster in the ratio 9:16 portrait mode. if you are looking for a detailed video about drawing it you can check out this video!