Now everyone is posting so many memes related to the yassify images edits on Twitter, TikTok, and on Instagram reels. these yassifcation memes are the trending topic right now! users make interesting and funny versions using this new trend and sharing it which has been started only few days ago.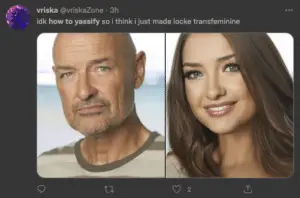 Here in this guide, we are going to check how to do yassify edit your photos tutorial by using your Apple iPhone or Android phone that will only take a few minutes to do it.
Many of us actually want to know the easiest method to do the exact yassifiaction meme type pics of yourself or any of the celebrity images or your friends. in this new viral trend, users make memes that's looks so different from the exact picture from the movies or photos taken from the internet and adds amazing hairs and attractive eyebrows and colors by applying some effects and filters.
Some people who also have a well-advanced level of knowledge in photo manipulation and editing use photoshop or other similar software to look more real. if you use Twitter you may have seen the perfect looking yassify applies photos of celebrities on an Account page named @yassifybot.
Also Read – How To Do Flower Trend Video On Tiktok by using Instagram
Actually, the yassifybot page on Twitter is made for providing the photos as per the user's requests and demands. they post photos on their timeline if you send them a request as a Direct message. but right now this might not be possible because they are getting a lot of DM's and requests every day more than before.
How To Use Yassification Filter App to Yassify Any Photos?
To yassify any of the photos you guys need to use an app called FaceApp that is available for both iPhone and Android. the premium version contains all of the filters unlocked without any limitations. by using the face app you can transform any of your photos to yassify memes in a few minutes.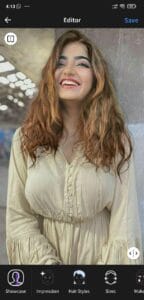 After adding your photos from the camera roll, you will be able to change the hairstyles change eyebrows, etc. you can also change the faces of men to females and vise versa as well in one tap. but on the free version of face app, there are some restrictions to using premium filters and hairstyles.
so if you want to create a perfect one you can use the premium one to unlock all of them. if you had used the male photo and want to make it yassified, you can choose the "Feminine" effect from the gender session available on the face app.
then you can add more looks by selecting the "Impressions" tab and hairstyles to make it more attractive or change color as you like, people make hair color brown on many photos. after that select the "Makeup" option to add more makeup and change the lips color.
Thats all about the yassify editing tutorial that you have seen on many tiktok videos, tweets and on reels. this is the method used to create it!