Hello Everyone! Wanna know How to Get Magnifying Glass Filter On TikTok Instagram or magnify Eyes glass TikTok filter the new TikTok trend going on by adding a piece of music called Hello My Name Is Suzy, Suzy with a Z with it, right? here you are at the right place right now!
Here in this article, we will share with you all how to do the magnifying glass filter effect/ magnified eyes filter effect the trending filter that most of the users are no using to make video on tiktok and Instagram reels from IOS or android device easily!
By using the Magnify glass filter effect on TikTok or Instagram it zooms that particular part where you fix that magnifying effect in your recorded video. people are also including hashtags like #magnifyingglass #tiktoktred #magnifyfilter etc,
Nowadays people are following TikTok trends and viral filters and posting videos with it on TikTok and Instagram to get more attention and reach as well, because of using the trending filter effects, challenges, and trends going on TikTok you can grow faster than before!
Also Check out – BEST TRENDING INSTAGRAM FILTERS!
How to Get Magnifying Glass Filter On TikTok Instagram Hello My Name Is Suzy Trend
To Get this filter effect of magnifying glass filter and do my name is suzy, suzy wit a z trend, first of all, you need to install tiktok on your IOS iPhone or android device then follow these simple steps as following,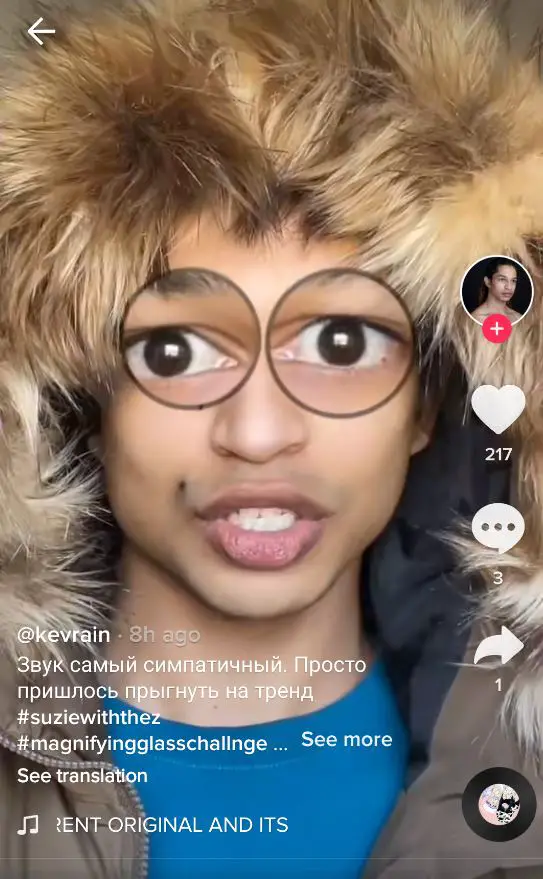 To get Magnifying glass on tiktok/instagram,
Open Tiktok and Record a Video First
Then Click the Tick mark or Next button
Now Select Stickers Option From Bottom
Scroll down and select Magnifying Lens Sticker Filter From there
Then Drag and adjust it to any area of your video
Now you have successfully added or used Magnifying glass filter on your video!
many of us also want to know the exact music used in this trend right? Here is the Link to that music used in this TikTok video.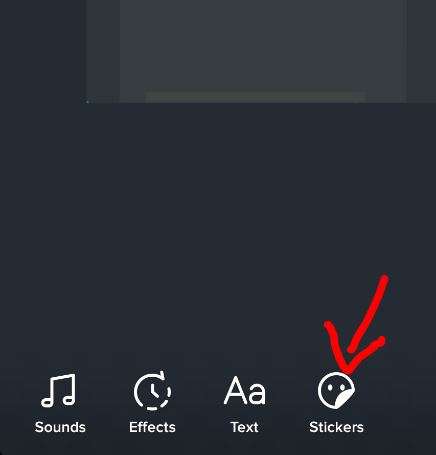 Some users may have confusion in which sticker is the correct magnifying glass filter available on tiktok here we have added the screenshot of that magnify glass filter sticker icon below,
If you are an Instagram user, you need to use TikTok app first to make the video and save it to gallery to post it on instagram reels, shorts etc,Any way this magnify filter everyone using on tiktok is not an effect filter and not available on the filters area but you can use it from the stickers area on tiktok!
You can also use this direct link of Magnified Eyes Filter Effect for Tiktok provided here as well, if you want to use it on Instagram first you need to install the TikTok app and save the recorded video to gallery/camera roll to upload it on Instagram or any other apps!
How to get My Name Is Susie Magnified Glass Filter Instagram?
Now this my name is zuzie filter is also available on Instagram you can easily find it for the creator's profile or just searching for "magnifying filter" on Instagram filters search area! read – How to look up a filter on Instagram by name from here!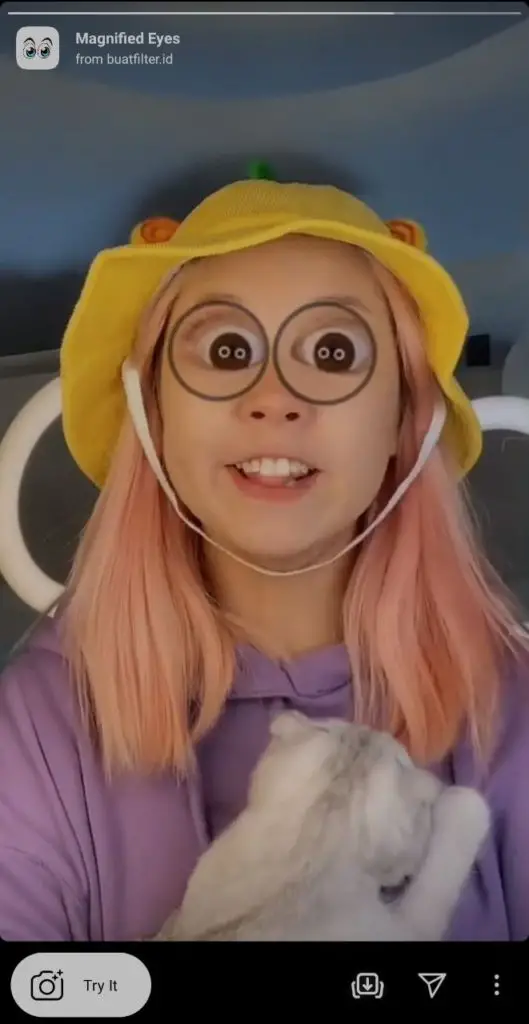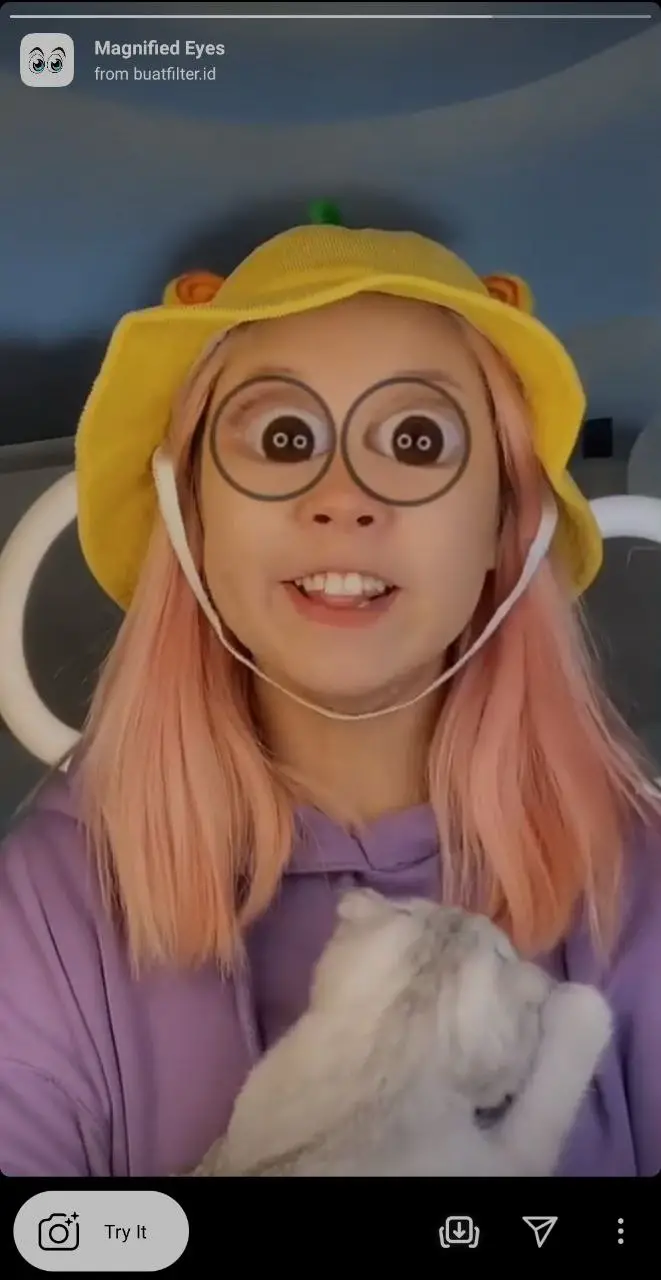 The Creator of this magnifying glass filter effect on instagram is @buatfilter.id you can use it from their filters effects area next to the posts tab!
You can check out the following video provided below also if you want to see more as well,
What is Magnified Eyes Glass Filter Effect Tiktok Icon and Link?
The magnified eyes filter effect icon look like this as provided in the screenshot given below,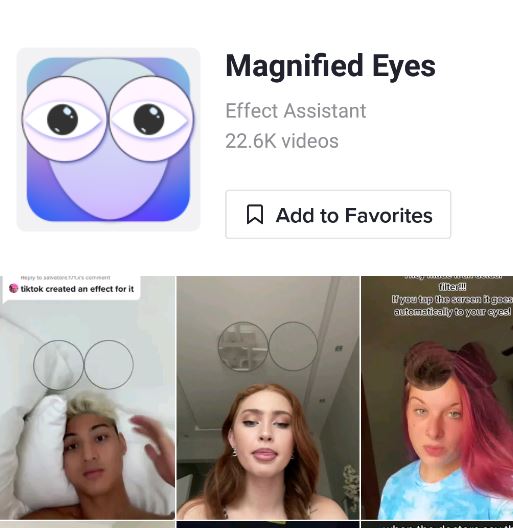 Hope you all enjoyed reading this article on How to Get Magnifying Glass Filter On TikTok Instagram or magnify glass filter tiktok well, For any doubts contact us here on Instagram and support us by subscribing to us to receive the latest updates on instagram filters, tiktok filters and snapchat instantly!