Hello Everyone Hope you all having an amazing happy day! Are you looking for How To Get OneTouch app labs China App Remover that removes china apps from your mobile which you not really use well from your mobile device. Recently app application called the Chine App remover is being uploaded to the playstore and getting more attention now.many mobile phone users are looking forward to get and use this application on their mobile devices.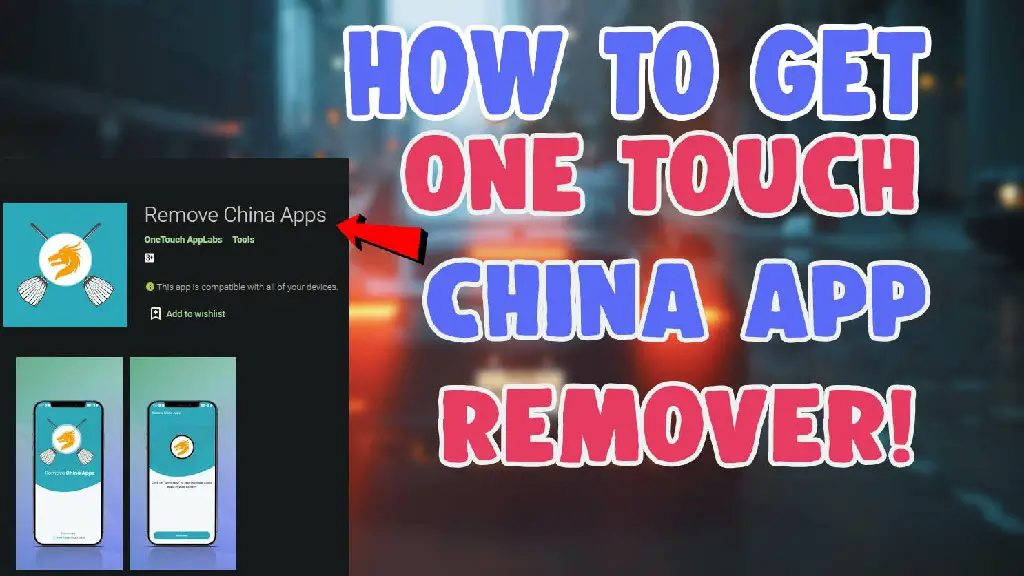 A Trend is going viral as #Boycottchinese apps on the internet and twitter and on social media right now. Chinese app remover is developed by the app developers named OneTouch app labs published on the play store and getting more downloads.
Alo Read – BEST TRENDING INSTAGRAM FILTERS!
What is Remove China Apps/ China Apps Remover?
Remove China Apps or China Apps Remover is an application or a utility app which is available on playstore of google that can be installed on every android devices as well.by using this china apps remover after installed on your mobile device, it will shows a list of apps which is basically chinese apps, after that you can select any apps that you not really use and remove unwanted bloatwares from your mobile phone device.
How To Get OneTouch app labs China App Remover that removes china apps?
A hashtag named named #Boycottchineseproducts is very viral on the twitter app and many popular users and bollywood personalities joined this trend, recently a many famous youtubers post about these issues. the chinese application called Tiktok app's rating gone from 4 stars to the 2 stars and google removed many reviews from playstore because many users write reviews without using the application and wrote reviews. There is a big issue is now going on the internet named Youtube Vs Tiktok and getting more attention on the Social media.
How to Get China App Remover / Remove China Apps for android?
The App Developers called OneTouch AppLabs Developed the App called Remove China Apps and getting many downloads right now and people are looking toward for this app to install on their mobile device to remove the unwanted apps or unsecured apps from their mobile devices.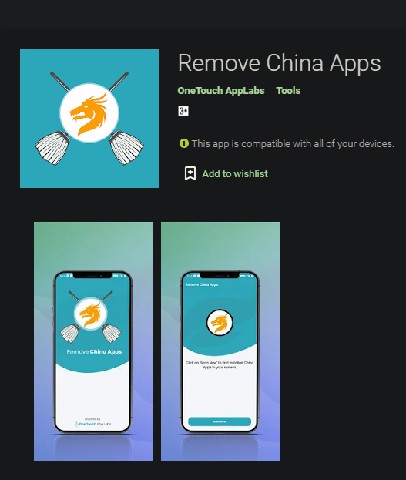 The OneTouch AppLabs Developers says that this app is very easy to use and this app let you easily identify the unsecure and chinese apps installed on your mobile device and have an option to select which apps you want to remove from your android mobile easily.You Can Get this App From Here.
If your Mobile device have bloatwares or system apps you need root permissions to remove them from your mobile device. other apps you installed manually or installed from play store or other sources will be detected after scanning the android device with this app.
I hope you all guys likes this post on How To Get OneTouch app labs China App Remover that removes china apps well, also make sure to click the bell icon to receive the latest updates on instagram filters, Snapchat filters and Tiktok instantly!