Hello Readers! What's Up? Wanna know How To Get TED Talk Filter On Tiktok and Instagram/Snapchat or how to do the TED Talk filter effect that everyone one on tiktok and instagram reels and stories that you seen recently, right?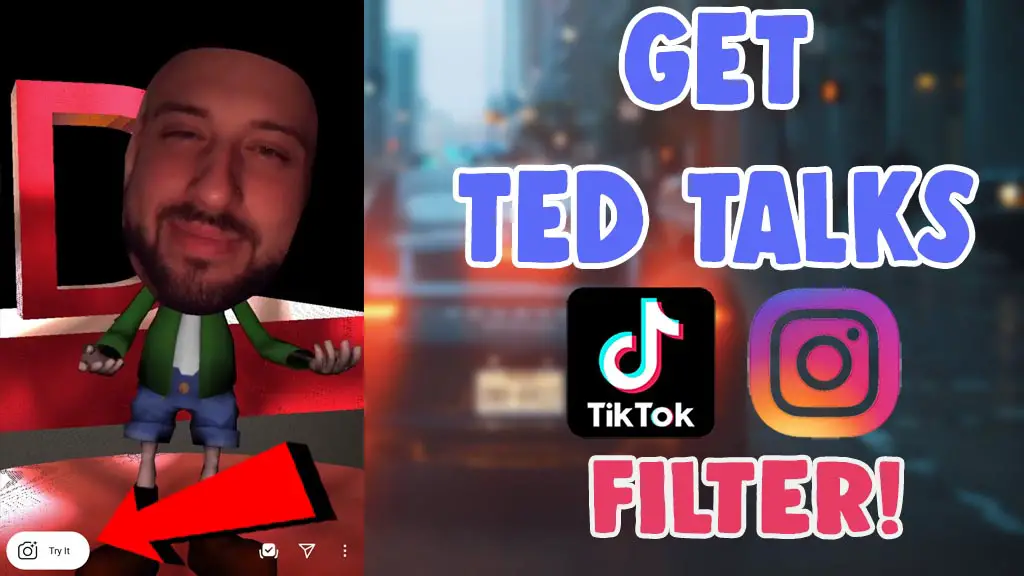 That's it here you are at the right place! Here in this article we will show you how to get or do the TED Talk tiktok or instagram and make the video using the filter. It's really an interesting and funny filter that is now going very viral on tiktok and instagram as well.
By using the TED Talk Filter On Tiktok or instagram, that makes you stand on the ted talk show stage moment with an anime body and your face in it! pretty cool right? some people use this ted talk filter to create funny memes also and posting it to the instagram reels/ stories and tiktok.
Also Check out – BEST TRENDING TIKTOK FILTERS!
How To Get TED Talk Filter On Tiktok and Instagram/Snapchat?
You guys might be thinking that this TED Talk Filter is an effect filter that is already available on the TikTok app filters area or maybe this Ted talk filter is from Snapchat also. but you guys look up for this ted talks filter there can't figure it out.
Exactly this ted talk filter on tiktok is being used from the instagram app's story filters. to do or make the ted talk filter video you need to use the instagram application story filter feature. this filter will definitely work well on both the IOS Apple and Android devices as well.
You can easily find out this filter from Instagram by searching the term "Tod Talks" on the Instagram filters browse gallery. if you don't know how to do it check out – HOW TO LOOK UP A FILTER ON INSTAGRAM BY NAME from here!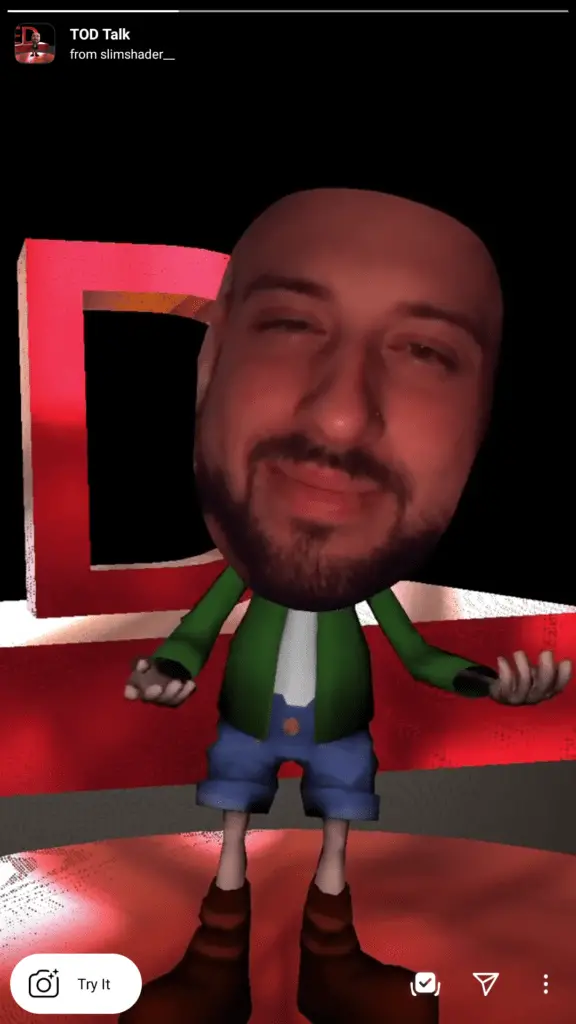 Also you guys can find out this Ted Talk filter effect tiktok/instagram from the creator profile on instagram. the creator of this effect is @Slimshader__ as well, after opening this profile tap on the effects/filters area and scroll down little bit to find this effect.
Then tap on the try it option to open it on your instagram story camera. hold the record button to make the video using the ted talk filter and then tap on the save option on the above to save it to your camera roll as well, then you can post it on tiktok, instagram reels, facebook etc.
Hope you all enjoyed reading this article on How To Get TED Talk Filter On Tiktok and Instagram/ how to do ted talks tutorial tiktok well, for any doubts message on Instagram and support us by clicking the subscribe button to receive the latest updates on instagram filters, snapchat and tiktok instantly!