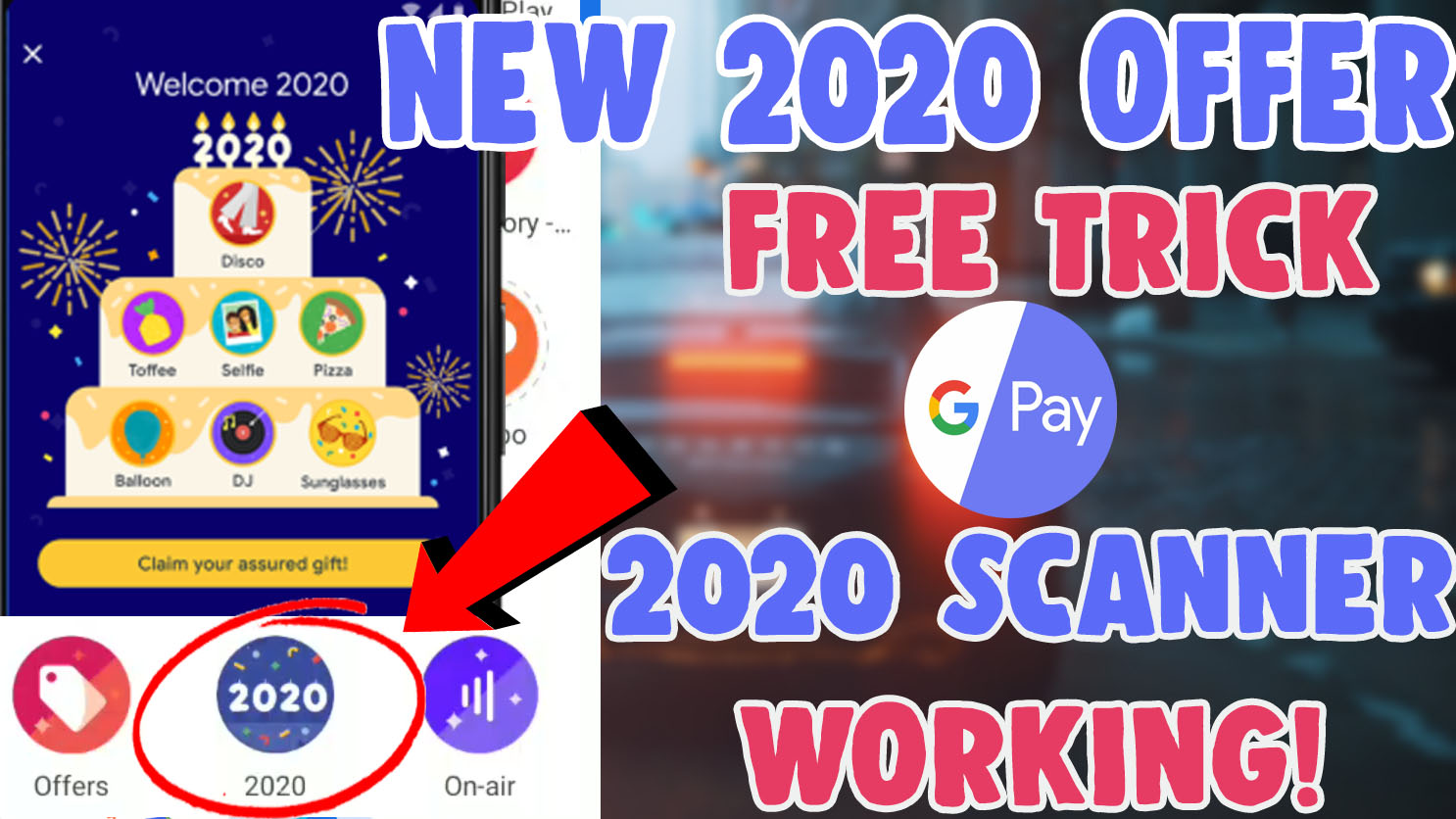 What is Google pay 2020 stamps offer?
If you complete 7 stamps on google pay you will get rewarded. this offer is only valid before 31 December 2019.
If you complete any layer on the cake you will get money. only users who complete full cake or earn 7 or more stamps will get only 2020 rupees.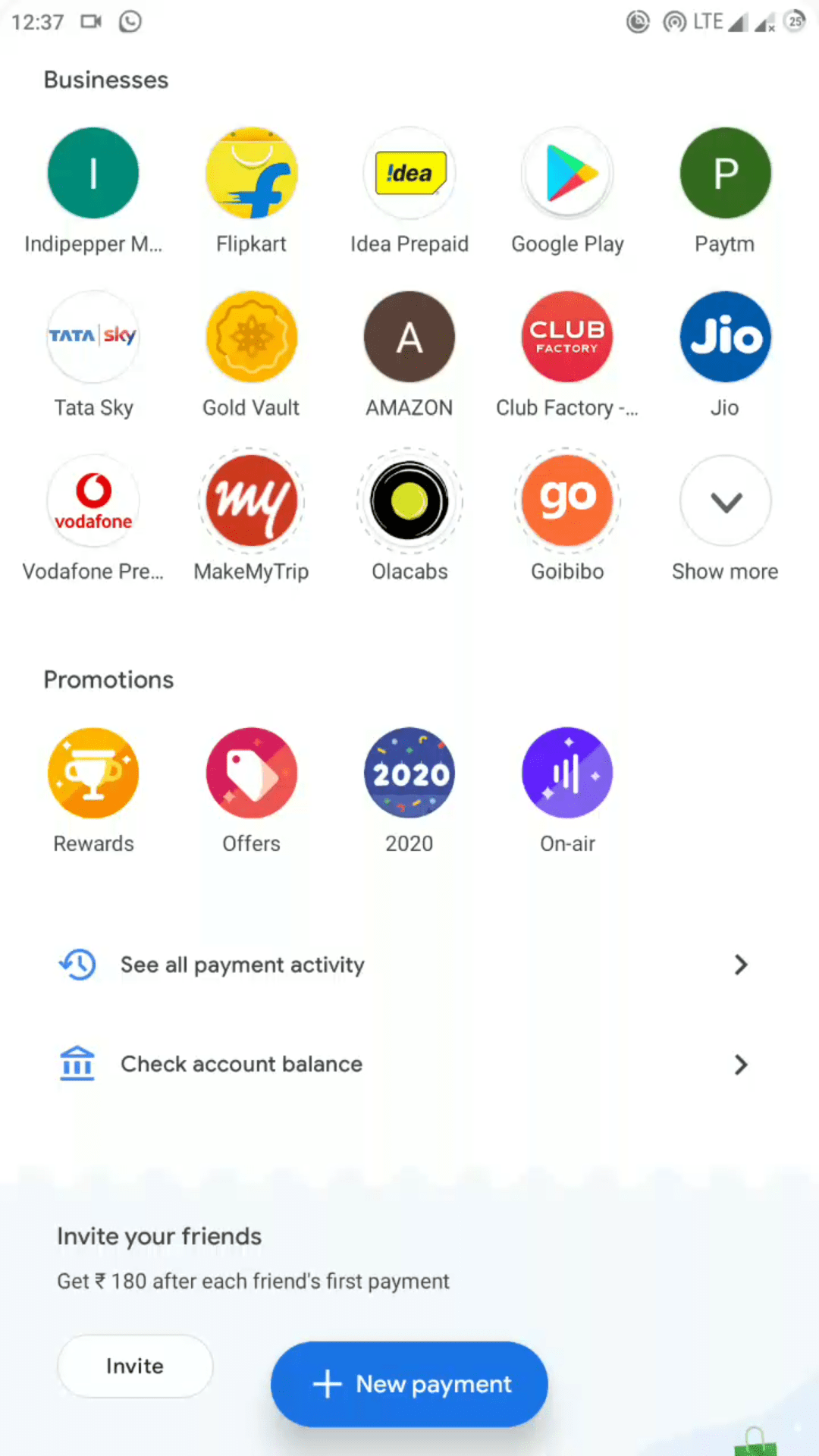 Google pay Cake complete Offer 2020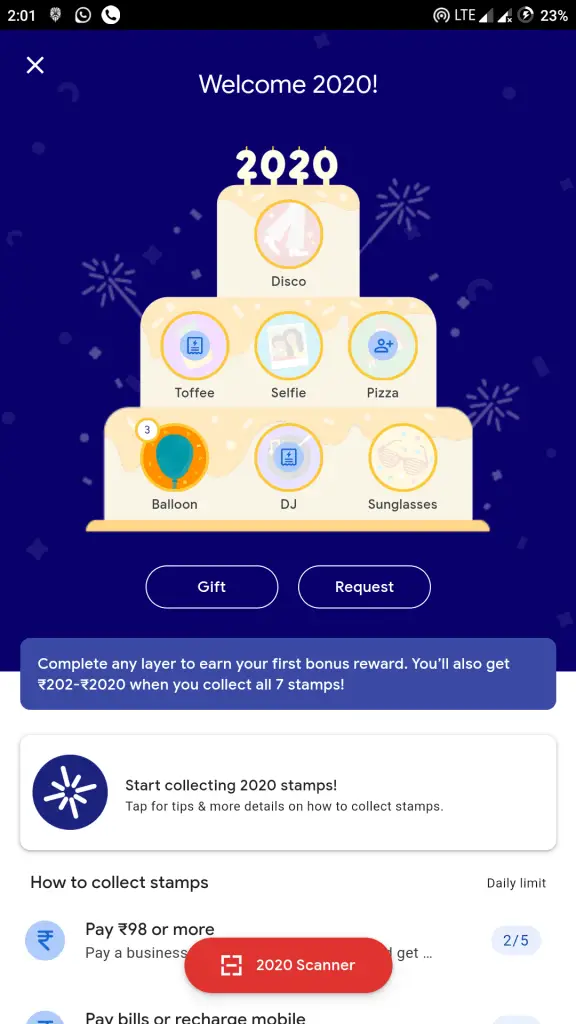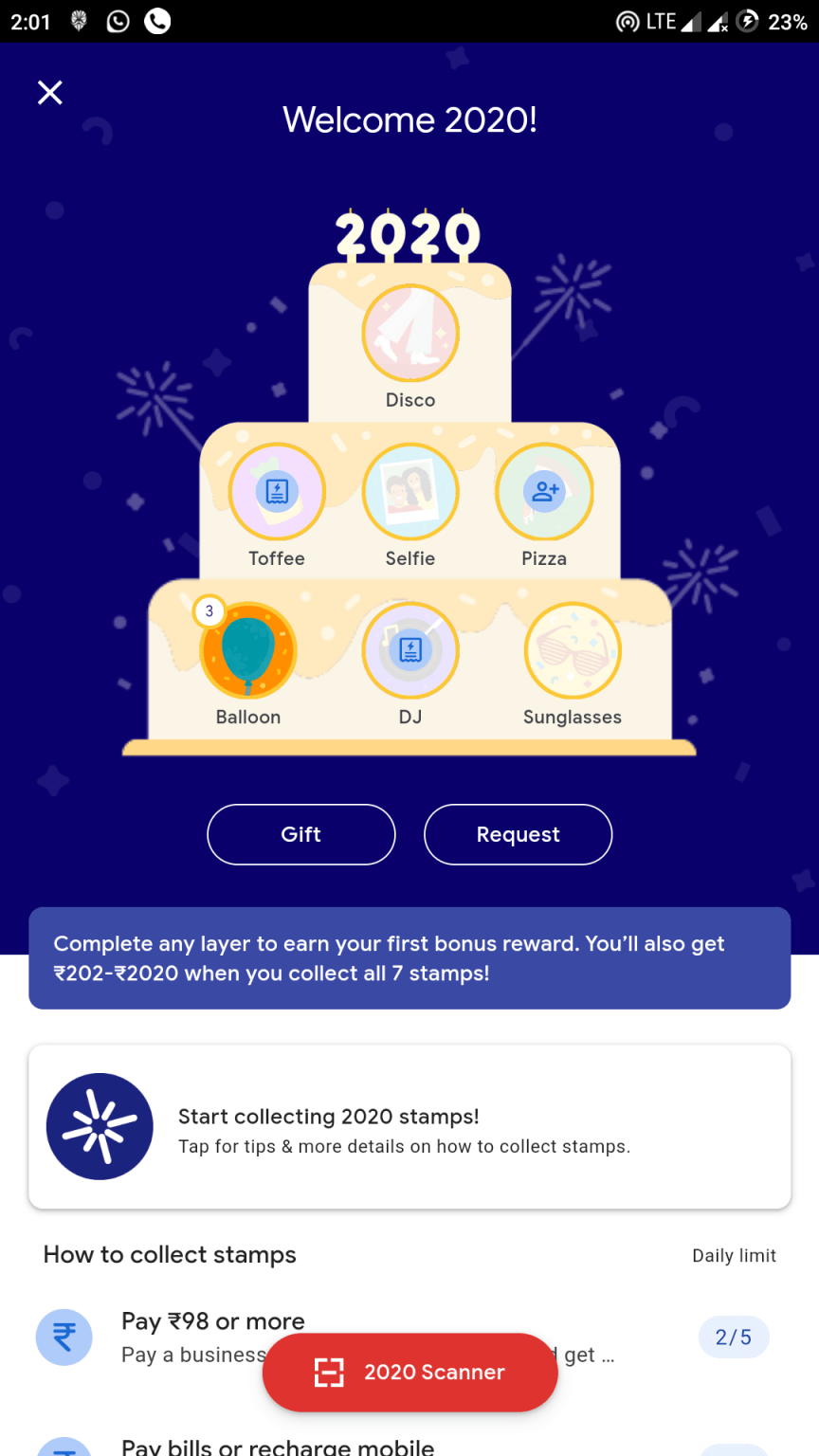 How to collect stamps?
There are 7 types of stamps available in this offer to be collected by the user to earn up to 2020 rupees.
The first method is using google pay to send money to your friends and business. if you send money to a unique pay user you can earn 1 per 1 user you send money.
The minimum you should send is 98 rupees.
Pay all or recharge mobile
for bill payment, the amount should be more than 300 and for mobile recharge, the amount should be above 98 or more. you can try this method per 5 times a day.
Invite Friends To google pay
you will get 1 stamp per one invitation for their first transaction as well.
Scan number 2020 using Scanner
use 2020 scanner watch this video
Sent stamps to your friends can also earn unique stamps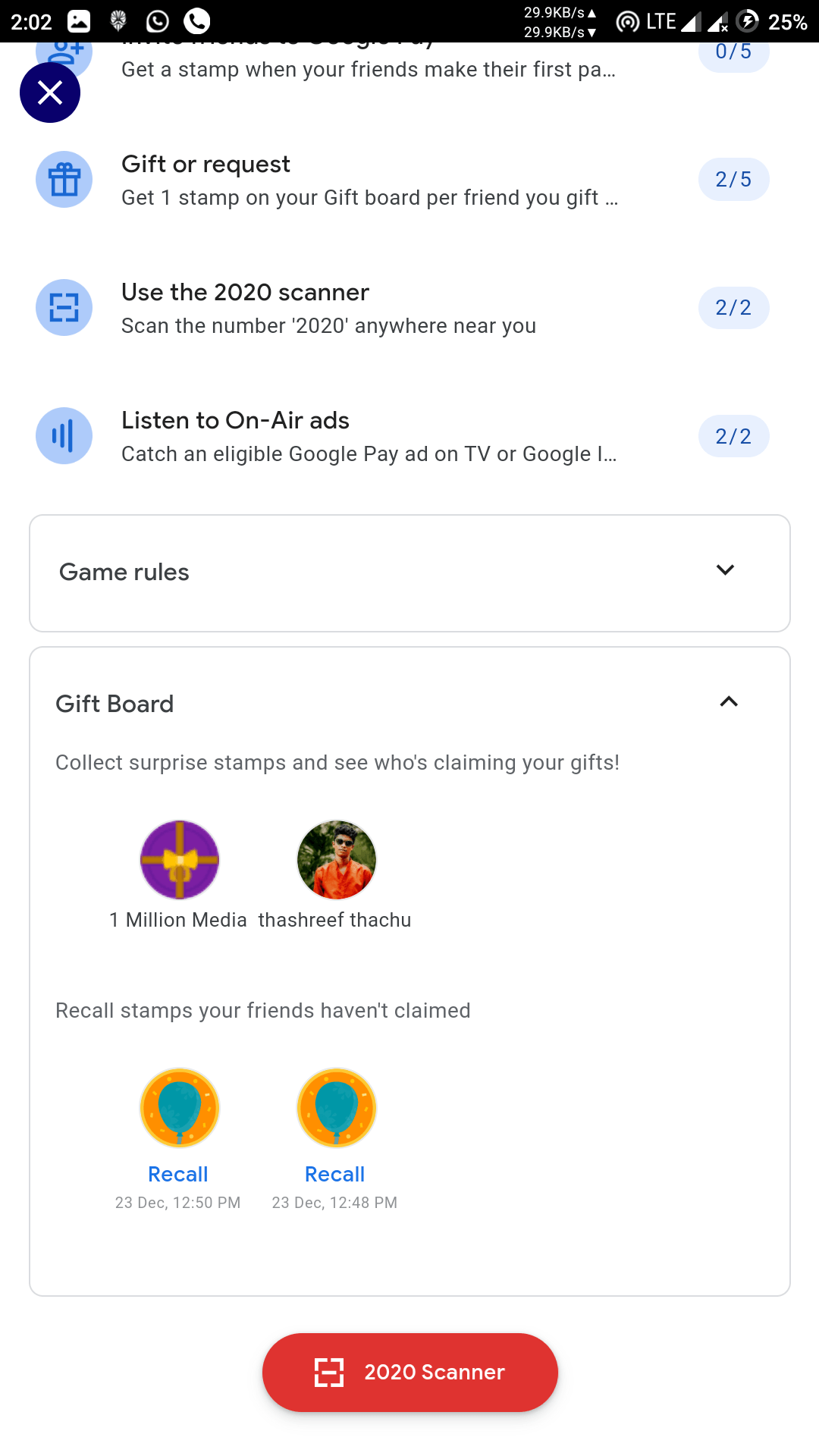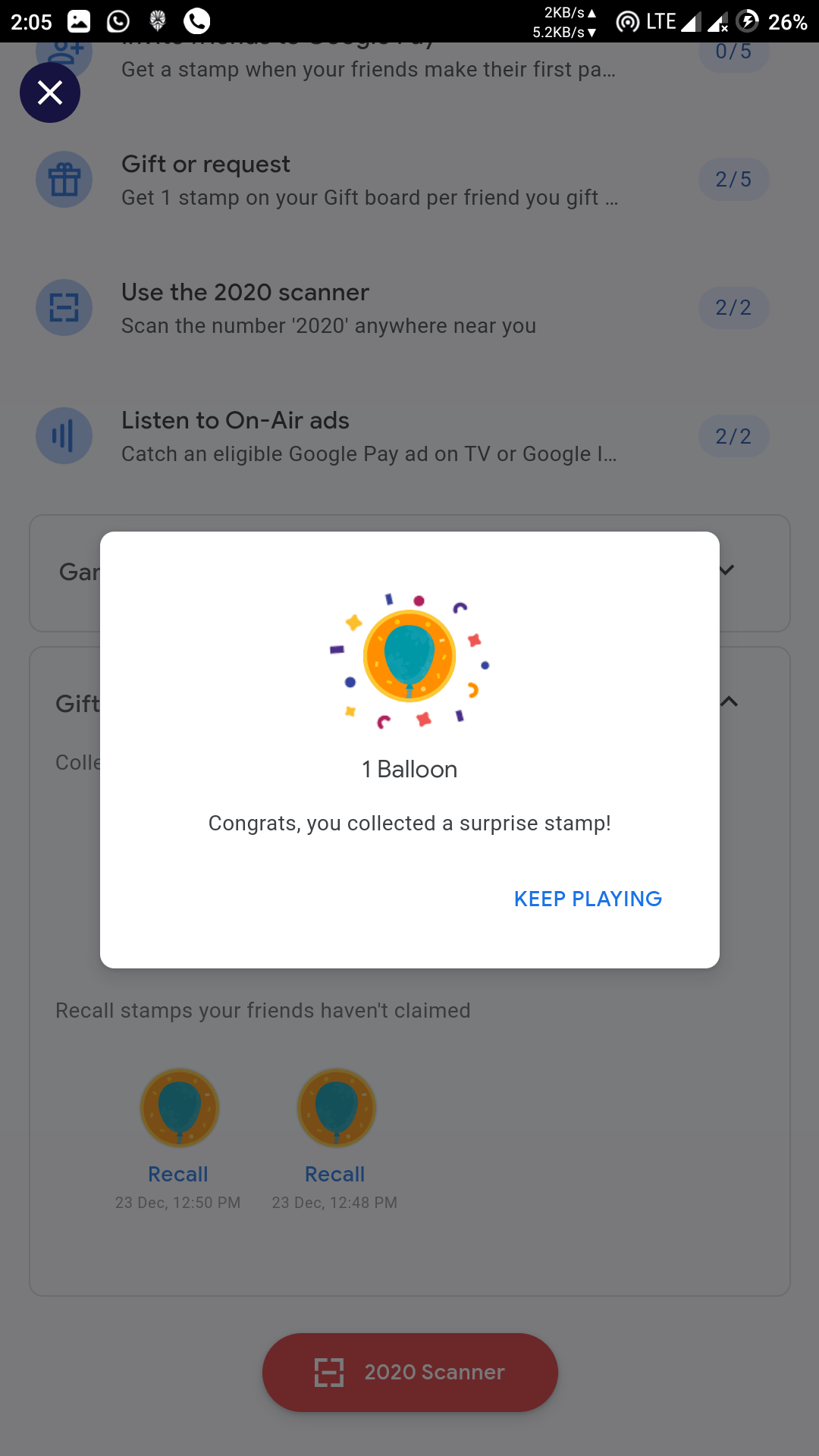 Listen to On Air Ads can also gets free 2 stamps daily
Want to know More Tricks?