Are you looking for How To Get Horse Face Filter Instagram and Tiktok? Horse filter is an amazing funny filter that is available on the Instagram story feature which is now going viral on Instagram, Snapchat, and TikTok as well. Here in this post, I will share with you how you can get Horse face filter or effect on Instagram and TikTok easily.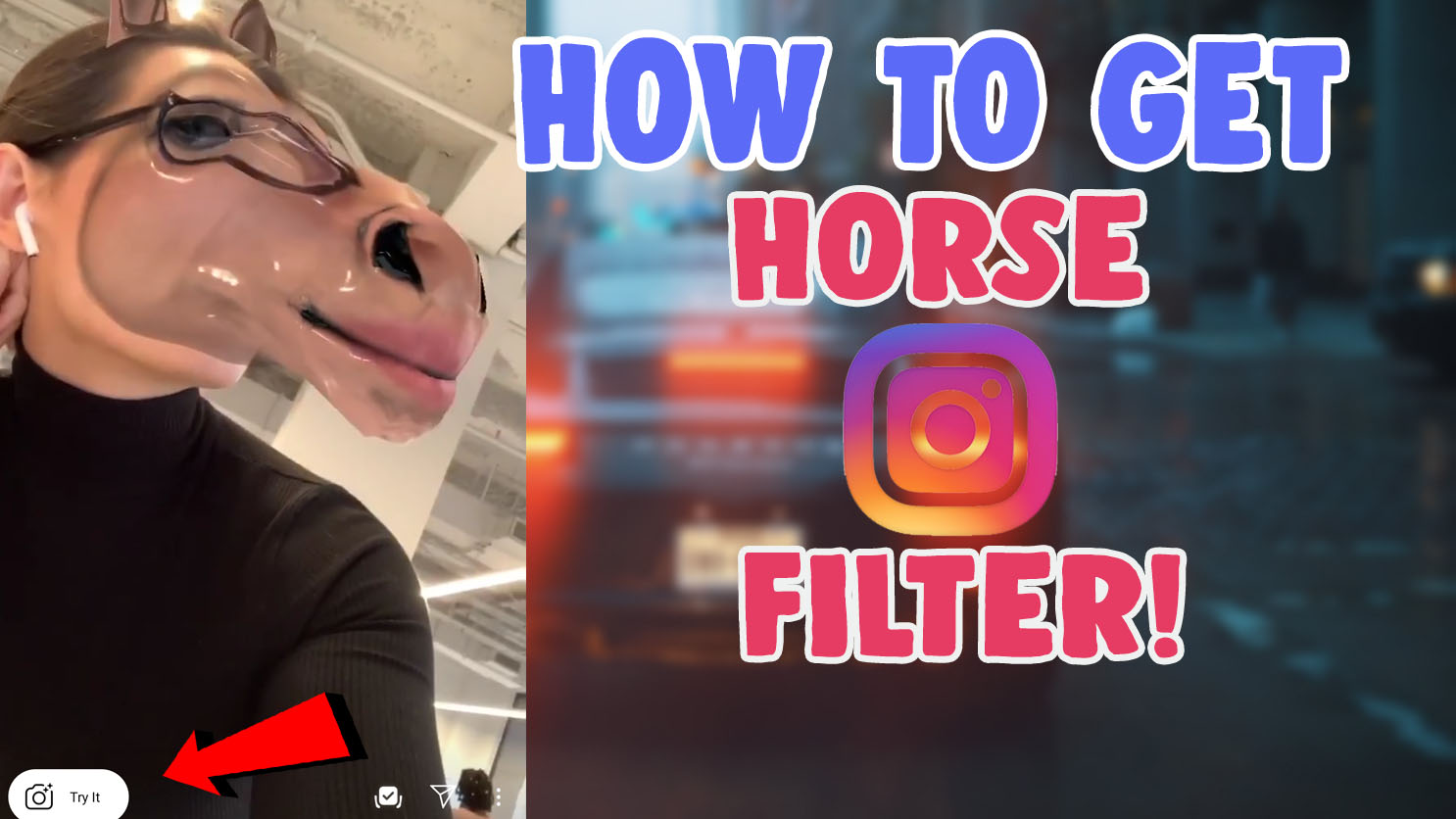 Horse filter on Instagram and TikTok is a face transformation filter that works on the basis of augmented reality which is available on the Instagram story feature to every Instagram user. mainly this horse filter works with your face is now only available on the Instagram app, but you can post or upload videos using this horse face filter to Snapchat and TikTok by saving the recorded video to camera roll or gallery on your mobile device.
How To Get Horse Face Filter Instagram and Tiktok?
you can easily get this horse filter/horse face on Instagram by following the creator on Instagram. there are also many of the similar effects that can be found there as well, if you want to browse all of the amazing filters available you can also read – how to search for a filter on Instagram by using the name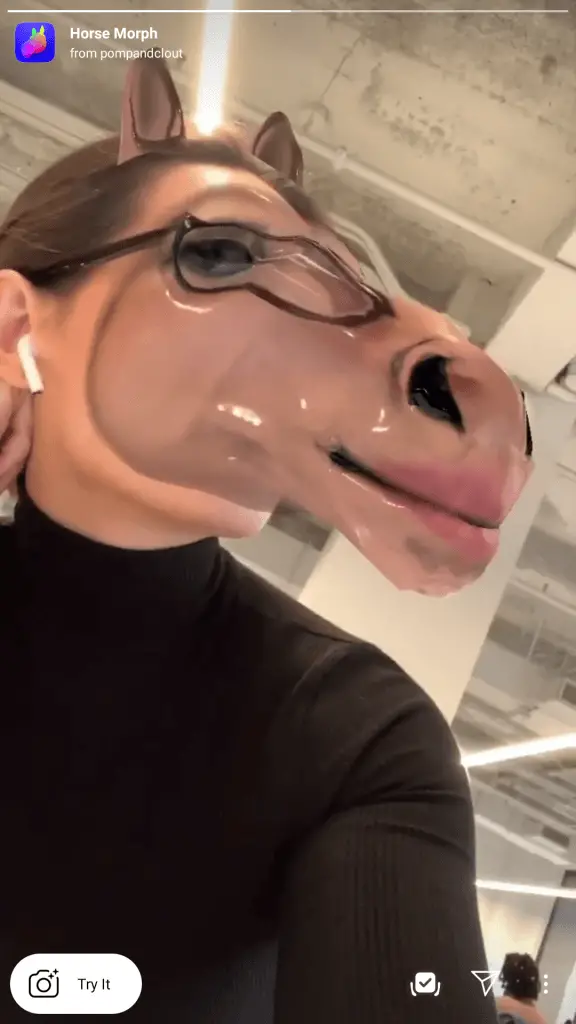 The creator of this Instagram horse filter is @pompandclout, after updating and following this creator go to the Effects tab and select this horse Instagram filter, and then click on the try it button to use this filter on Instagram story. After that, you need to hold the record button on the Instagram story to see your face transformation to a horse face.
How to get Horse Face Filter on Tiktok?
There is also a pretty cool version of the horse unicorn effect available on the TikTok effect gallery, if you looking for that version don't worry anymore! here you can find it from here as we added recently. on TikTok, it is known as unicorn head effect and available on the effects area.
I hope you all like this post on How To Get Horse Face Filter Instagram and Tiktok well, make sure to subscribe to this blog to receive more updates instantly on Instagram filters and new tech updates. if you have any doubts or suggestions regarding this post feel free to comment down below or ask us on Instagram as well!