For the Tiktok content creators and Instagram reels makers, a new trend called the 16 missed calls sorry I was busy but I miss your edit getting popular these days. it's the right time to make a video of your own photos and videos to make it viral.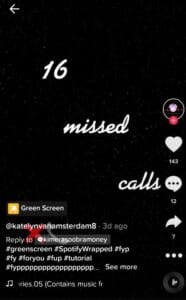 On this trend, users show up their old mess-looking photos or videos at first by adding a caption text "Guy or girlfriend saying – "you are not my type" at first and then shows your new attractive looking photos at last after 16 miss call lyrics.
People around the world take this as a trend and show interest in making the same type of video because in real life many of us may face the real situation because of our looks and maybe be rejected many times. that's why everyone trying to do this video.
most users who make this video as revenge to show the current looks to the one who hated you before as well, some of them also make it for showing their great changes and looks for entertaining their followers also. if you are also wanted to post a new video based on this here you can learn it easily.
Also, read – How To Do Shake Your Body Like A Belly Dancer Edit On Tiktok
So let's get into the steps to make the video by using your android or iPhone by using the tiktok app only, if you want to add some special effects you can also use in shot video editor or capcut as well.
How To Do the 16 Missed Calls Sorry I was Busy Edit trend on Tiktok?
To create or do this 16 miss call trending video you can follow simple two methods. by using the tiktok app and using video editor apps.
By using the video editing app
if you use inshot or cap cut you can make it much better.
Open Inshot video editor and create a new project in 9:16 ratio. then import the first photo and 3 to 5 images you need to add at last. also, you need to add this music to the timeline as well.
after that adjust the images according to the song lines. adjust the first photo duration to 0.3 seconds and type "sorry you aren't my type" by using the typing tool. you can add the lyrics as well without any trouble. then you need to adjust the duration of the photos to 0.2 seconds each for those last ones.
If you are lazy creating these videos you can contact us we can do it for you!
Using the tiktok to make 16 miss call video edit
Open the tiktok app and select the music first (Here is the music link)
then you need to select a photo or video from the galley you whish to add at first by using the greenscreen effect available on the effects tab.
after selecting the greenscreen hold the record button before saying 16 misscall. then record a small portion while saying 16 misscall, most people use a black background and types it there.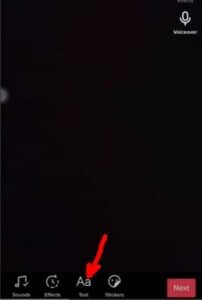 after that you can add your new looking 2-4 photos at last using the green . you can add it from the camera roll as well.
you can also check out this video tutorial from here that is available on tiktok.
Here is a video tutorial provided below,