Recently a new velocity editing trend pop up on tiktok and Instagram reels by using a piece of music hey lady drop it down shake your body like a belly dancer that was actually song named Bananza sung by popular singer Akon is trending now everywhere!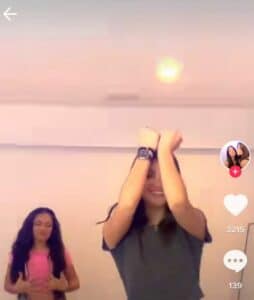 By doing this trend edit that can make your video more attractive a mass-looking one. actually, it's a velocity-type video editing where in some parts you need to add slow-motion effect and fast motion effect to make it sync to this bananza song beats.
The trends happening every day on social media platforms are actually a jackpot to video creators and normal users. by doing videos on the current popular topic there is more chance of getting your page more reach and building your following base as well. this is the actual working method every content creator is trying to do right now.
many users create videos by using famous celebrities like actors, singers, bts, footballers, etc some people select anime characters too. only some people found using their own recorded videos.
Also read – How To Do 16 Missed Calls Edit trend on Tiktok
if you are unsure about the editing steps here you can check all of them in detail as well, many users want the original version of the music used in this video too and for more clarification, you can also check the video tutorial as well that will be also provided below.
How To Do Shake Your Body Like A Belly Dancer Edit Trend On Tiktok?
Here is how you can edit the Shake your body like a belly dancer tiktok trend, there are two ways by using the Cap Cut app only and by using the VSCO Pro.
First of all, you need to use a powerful video editing app called CapCut that is available on both iPhone and Android phones. another important thing you need is the music used in the video so you can save it from here. now create a new project in 9:16 ratio and add your video clips and import music to the timeline as well.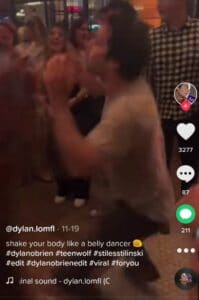 Then you need to delete the default title automatically shown at the end of the timeline. also, make sure to cut the video portion and adjust it to the audio clip length. then tap on the music clip and select Match Audio Option and you need to select auto-generate to add beats areas as well.
you can check out the following video tutorial,
after that remove the beats from the unwanted areas you don't need to add beats. also, make sure to cut the video clip before starting the song beats. after that according to the music beat cut a video clip and you need to change the speed duration of that first video to 5x or 4x to make it fast motion.
to add the slow-motion effect you need to tap on the video clip, at the bottom, it will show up speed option, from there you can adjust it easily. you need to add a slow-motion effect after the first clip. then do it again and again for all the beats available in the song.
If you wanna add the camera shakes to shake your body like belly dancer video velocity edits and special effects you need to check the following video tutorial, for you need to use the VSCO Pro app too.