Have you noticed the latest trend called o little rockstar song that is also known in the music name Pope Is a Rockstar song by Sales. users are now getting attached to this song and making videos using this hot trend and uploading it to all social media video platforms like tiktok, Instagram reels, etc.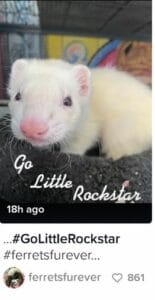 The main interesting reason to use this music on tiktok videos is to show your love to a specific person, football,or pets like horse,cats,dogs,squirrel etc that you miss so much in your life right now, most of the users use this song to show love to their beloved ones who passed away and missing them. although by adding the videos based on this hasta #golittlerockstar is getting so much attention and views as well.
if you are planning to make a video on this popular trend it's the right time to add a video of your own unique version. users try to show their love by showing their missing ones photos or videos at the last at the song part of "Go little rockstar" and shows a lyrics as well.
Some peple also make the funny and happy version to show the motivations as well, you may have also seen parents posting videos showing the skills of their own children and sharing their happy moments by uisng this music too. so you can use this and make any version as you like.
Also Read – How To Get Manga Filter on TikTok
How To Do Go Little Rockstar Tiktok Song Lyrics Trend Video?
To do or make the trending video of "Go Little Rockstar" Video for tiktok or instagram reels you can use any video editing apps like kinemaster or inshot video editor on your iphone or andoid phone. first of all you can save the music used on all of the tiktok videos from here.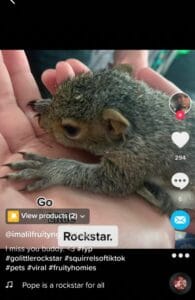 Then you need to record a video clips according to that music and add texts using the text tool available on the video editing app. for this you guys can use the tiktok app music link or use the inshot as well, adding the smiles can make it looks more cool as well.
at the ending part of the music make sure to cut out the video you can add your beloved ones image and make and type the lyrics there. afterfinalysing all of the edits you can export it and post it.
Whats is the go little rockstar tiktok song name and Lyrics?
The actual name of this music is Pope Is a Rockstar that is sung by SALES is a pop type song that is too go to listen. the lyrics and tunes are also catchy as well, here you can check out the lyrics of this music,