Have you noticed a new update on the "Find the markers" Roblox game a new marker named "flamingo is now available to unlock on a private location, but it's very difficult to locate it on the map. for getting this you need to enter a secret area that is not clearly visible on the map.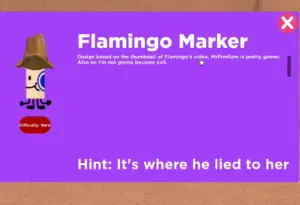 so if you guys are confused by checking the hints provided by the developers – it's where he lied to her! that's very hard to understand, from this special hint we can assume it can be found from the underground or private area only and cannot see directly as well.
This find the markers game by markers epic members created on December 2021 on the Roblox servers and became a very trending one, right now it has more than 158+ million visits and 130k+ likes as well! It was created on the basis of finding games.
Also, read – How To Get Zen Marker and Tree Sap in Find The markers
actually, this game find marker is generated on the basis of a web series named battle for the dream island, it is said that the developer had taken the permission or rights from that series makers for introducing the game character.
How to Get Flamingo Marker easily?
To find the Flamingo Marker follow the simple steps and screenshots provided below,
First you need to go throught the steps to the "De Olde Shop" area
then go near the Snow Area on the left side
there you wiil be able to see ice sculpture
Then go to the corner side of the house (a red button is visible there- avoid standing on it)
you need to fall down from the coner side
now you will be telepoted to the secret location were you can unlock the new Flamingo marker.
here is the exact location you need to go through and fall down,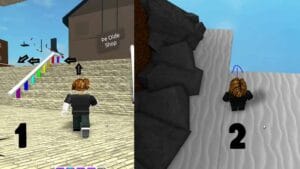 if you teleport to the spawning location you need to try again from the exact spot without jumping from the marked spot on the image to reach the area.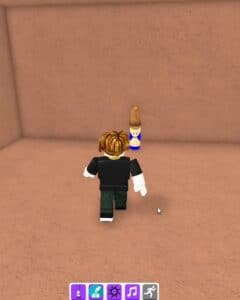 if you are a daily player or beginner of this find the markers game you can simply find it whether it shows difficulty on the hints! it's very easy to follow one right?
here is a video tutorial also provided below, so you can watch every step carefully!