The most awaited ios 16 betas have now #WWDC22 globally available to download and install on your favorite ios devices. this new os update comes with amazing new features and upgrades! apple lovers are really excited to try out the new 16 version and try out the experiences.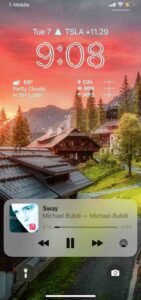 Now every ios user is curious about knowing the installation process on the supported mobile devices like iPhone SE, 8, 8 plus, X, Xr, Xs Max, 11, 12, and 13 series. so here you can easily know what are the essential things you have to do to get this ios 16 installed on your phone.
New IOS 16 has also included the ability to lock your hidden albums with your face id or passcodes! cool right? there are also a lot of them available too!
Before installing the IOS 16 Beta,
Make sure you have a developer account on Apple
Try to create a full backup data of your current version and store it carefully!
How to get IOS 16 Beta on your iPhone and Ipad?
Open Safari web browser on your iphone or iPad and go to the developer.apple.com webpage and select your device from the menu. after that just tap on the download button on the top right side and you need to sign in to the developer account.
After that just select the Install IOS Beta option to install the profile to your system. it will show a prompt on the screen. all you have to do is allow the permission. then tap on close. after downloading the profile you have to go to the setting on your device.
you can see another prompt there, if you are not able to see it just go to the General tab on settings> Vpn and device management> and select the IOS 16 Beta software profile! now you can see the install option on the right top side.
check out – Get New iPhone Lock screen Edit Filter On Instagram Reels
by tapping the install you have to enter your passcode and agree to the terms as well. then you will be prompted to restart your phone. then restart your iPhone and go to settings again and select general. from there tap on the Software update and install the new os.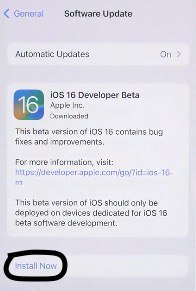 Also make sure to have a stable internet or wifi connection in order to complete the downloading process without having any corruption or errors. the size of the package is around 5.35 GB+. it can take some time for the installation process, so you have to wait for some time to finish it and enjoy experiencing the latest ios 16 update!