Hi users! If you are interested in knowing How To Get Oxidrake in Loomian Legacy Roblox, here it is for you! the most awaited new update came out on 8/23/2021, and a new item was added called Oxidrake also know as Copling and Copperage as well.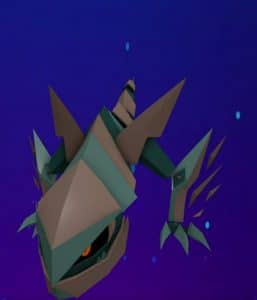 You may have seen so many users already accrued the new item in this game, but still many of the users are confused about how to get it in the easiest and straightforward method! if you are also one of them looking to get the new Oxidrake in loomian legacy you can read it here!
Loomian Legacy is one of the best Roblox adventure games available in the Roblox created in 2015 by llama Train studio having more than 658 million+ visits till now! if you love playing roblox games you should definitely love this game also as well!
Although, finding or getting the Oxidrake is a little lengthy and simple process, here in this post we will try to include all of the steps and processes you need to do follow to get this new Oxidrake easily!
Also, check out – How to get Pet Tags and Gems in Wacky Wizards!
How To Get Oxidrake in Loomian Legacy
First of all, before getting the Oxidrake in Loomian Legacy you need to get the Strong magnet. you can easily get the strong magnet by finding the Scorb from the Polar corporation as well, after finding it you need to fight with him and destroy it! After destroying it will drop the Strong magnet. also please note that there is only a 8-15% chance of getting the strong magnet after eliminating scorb.
If after eliminating one scorb and didn't get the magnet, you need to try fighting with more than one scorbs as well. after acquiring the Strong magnet you need to go to the galvanize cave that is available in route 3. you can also use your RTD to go to Sylvan city and after that, you can easily go to the galvanic cave as well.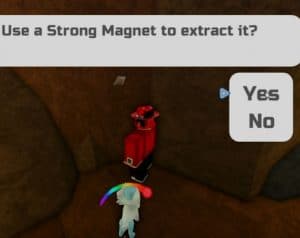 Actually, the Galvanic cave is that place you have seen the Jake at first. after getting there go near to the wall corner and click on it will show a prompt like there is an odd piece of metal protruding from the wall and use a strong magnet to extract it, then you need to click yes! there is only less chance of getting the copling from there.
After getting copling you need to evolve copling into the coperage and after that, you can transform it into Oxydrake as well, here is a detailed tutorial video provided below for more information about how you can get Oxidrake easily,
Hope you like this post on How To Get Oxidrake in Loomian Legacy well, for any doubts comment down below or contact us on Instagram and also subscribe to receive the latest updates fastly!