What's Up Gamers! Here you can check about How To Get New Item Pet Tags and Gems In Wacky Wizards Location in this trending game server in the Roblox! recently on a new update came out a few days ago new item was introduced to the game called PET Tags.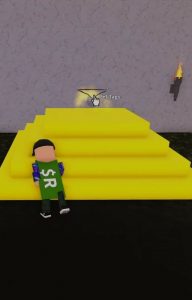 before this pet tags update on wacky wizards Roblox a new item was also introduced called gems as a new currency in the game, you know that like Robux money as well, by using the gems, you can buy/purchase the premium items or ingredients, skins, etc available inside the game!
Wacky wizard is an interesting game on Roblox right now, the main function of this game is creating different portions using the different ingredients, all of the portions you create using these ingredients can be drink yourself as well and you can see its effects after drinking. you need to collect ingredients from hidden or specific locations to make amazing portions as well.
here in this article, we will show you how to get the new pet tags item and how to get free Gems in wacky wizards as well, all you have to do is just read this article without skipping any steps mentioned here and follow the videos and tutorials carefully you can easily get all of the new items easily!
Also make sure to check out – How to get Robux Money in Wacky Wizards!
How To Get New Item Pet Tags and Gems In Wacky Wizards?
Here we will show you both of these items separately by proving the easy-to-follow steps and video tutorial as a bonus for more information if you want to know more about it!
How To Get New Pet Tags in Whacky Wizards?
Getting the Pet tags is like playing a trivia or quiz in a wacky wizard's game, you need to give the answer for the questionnaire correctly to get this new item without any trouble! First of all, you need to follow this area on the map as shown in the screenshot provided below,
when you enter there you will see three doors and Questions as well, you need to go through the right answer doors to get it! here are these questions and answers mentioned below,
How old are Foryxe and Jandel? – Answer is 23 and 24
Who created whacky wizards? – Foryxe and Jandel
When roblox created? – 2004
How many eye mr rich have? 1 eye
How did Glinda witch reached Oasis? Crash Landed
First live event on wacky wizards? – Mr Rich
Thats it! Now you will get this new item Pet Tags Easily!
Then return back to cauldron and darin it first
now put the Pet Tags in and Spawn the portion!
Guys, you can also check the following video tutorial to know more about it if you have any doubts,
How to get Gems in wacky wizards for Free?
To get the gems in wacky wizards first of all you need to compete with Mr.Rich and Defeat him by putting the hot portions in the cannon to throw it against Mr. Rich! all of the crew members can compete in this to defeat him easily. after draining all of his health Mr rich will drop some eyeballs.
Then take one of them and go near the Oz Wizard location, from there you can easily exchange the Cyclops eyeballs with 20 Gems in return! the gems can be only collected once per day! and right now this one method is only available to collect the gems!
Hope you all like this article on How To Get New Item Pet Tags and Gems In Wacky Wizards well, for any of the doubts feel free to comment below or ask doubts on Instagram for more updates instantly!