Hello, Readers Looking for How To Do Qara 07 Kavkaz Video Edit Instagram Reels Tutorial capcut and for TikTok that is also known as Qara 07 viral reels video editing right? then here you are at the right place! You might be noticed a lot of videos on Instagram and TikTok using this trending music with amazing transitions!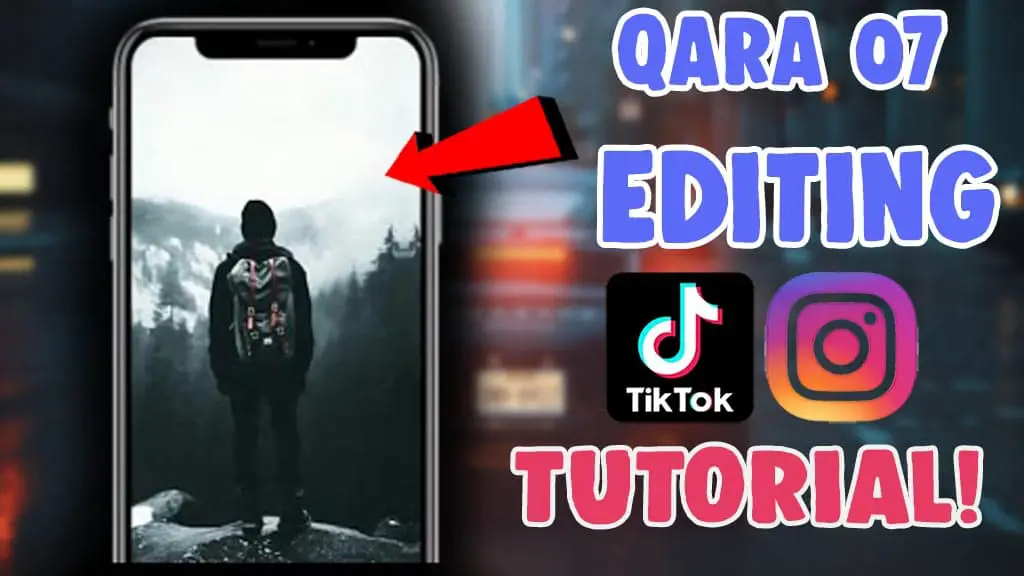 Qara 07 kavkaz music became very popular and trending music on Instagram reels right now! many of us are also interested in making a video using these transitions and some of us don't know how to do it correctly and which app is used to make videos like this with stunning transitions and effects!
By following the latest trends and creating videos using this Qara 07 edit with kavkaz bass 2 on Instagram reels, you should definitely get more views and likes if you create it well by following the steps mentioned in this article, if you want to grow your engagement and following more efficiently you can do making videos and posting according to the latest trends or challenges going on right now!
Anyway if you love creating more creative videos on Instagram reels you should also try out this kavkaz original bass 2 editing trend on your next video! here in this article, we will show you how you can easily make qara 07 kavkaz viral edits for Instagram reels and TikTok without taking more time!
Also, check out – How to Do 10 times child filter on Instagram reels
How To Do Qara 07 Kavkaz Video Edit Instagram Reels Tutorial?
Creating a Qara 07 Kavkaz bass 2 video is really simple to follow if you are already familiar with the basic video editing on your IOS iPhone or android mobile device. first of all, you may have a doubt about which is that app used for creating these stunning transitions, right? And the App name is Capcut available for both the IOS and Android mobile as well.
To edit the Kavkaz Original Bass 2 reels transition tutorial,
First of all Install Capcut App (available for android and iPhone)
Then Add Photos you want to add like 24-27 photos
Select Format potrait 9:16 and adjust photos to fit screen
After that add the Kavkaz original music to the timeline (music link provided below)
then adjust duration of pictures
1st photo to 1.8 seconds 2 and 3 photos to 0.3 seconds
4th – 1.8 second, 5-0.6 sec, 6th- 1.8 sec, 7-9th pic – 0.65 sec, 10-12 pic – 0.3 sec, 13th photo -0.2 sec
14 th pic – 0.18 seconds, 15-16- 1.2 sec, 17-18 – 0.6 second, 19-21 – 0.3s, 22-23 – 0.25s, 24 to 0.5s, 25 – 0.3s, 26-27 – 0.2s respectively!
Then play and save it!
Now you have made amazing Qara 07 kavkaz bass 2 reels trnding video!
here is the Qara 07 Music link that you can save it from here and add it to the cap cut video editing app
Here you can also check out the following video tutorial for more detailed info for making this transition tutorial
Hope you all like this article on How To Do Qara 07 Kavkaz Video Edit Instagram Reels Tutorial and tiktok the Qara 07 Kavkaz Original Bass 2 Instagram Reels using cap cut well, for any doubts contact us here on Instagram and subscribe to us to receive the latest how-to tips, tutorials and trends instantly!