Hello readers! Wanna know How To Do 10 Times Child Filter Instagram reels Tiktok or how to get or use the viral child filter 10 times reels tutorial on Instagram right? then wait, you at the right place right now! the child filter is now getting very popular on Instagram reels and stories, you might see this on TikTok also!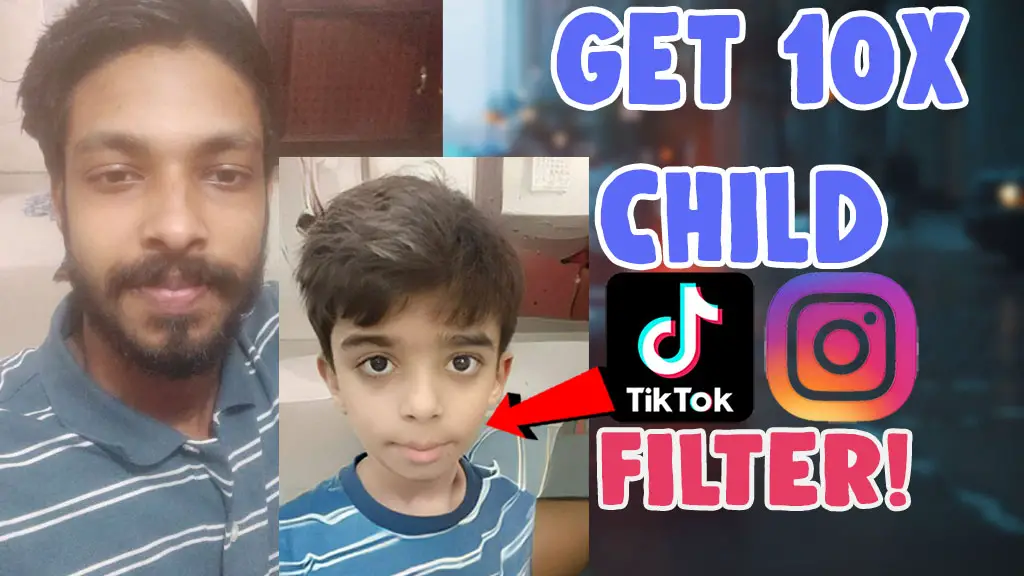 People are creating videos by applying the child filter effect 10 times in their photos as a challenge/trend to show their old look to their audience, this 10 times child filter effect is now the trending one on Instagram reels!
You can also create or use the child filter 10 times on Instagram or TikTok for getting more views and followers by following the trends and challenge-type videos, some of us are also curious about how they actually look while applying this child filter ten times on our photos.
Here in this article, we will share with you all how actually you can use the viral 10 times child filter Instagram reels and TikTok videos from your IOS iPhone or Android devices without any errors!
Also, check out – HOW TO SEARCH FOR A FILTER ON INSTAGRAM BY NAME!
How To Do 10 Times Child Filter Instagram reels Tiktok?
Many of us think that this child filter is an Instagram filter or TikTok filter but it's not actually available there, if you search for a child filter on Instagram you can't find the exact filter from the Instagram filters search area.
To get or use the 10 times child filter effect video on Instagram reels or TikTok,
First of all all you have to do is Install FaceApp from Appstore/Playstore.
After installing Capture a photo or select any picture from gallery
Now select the age filter from the bottom
Then select child filter and save it
Now repeat all these steps 10 time do 10 times child filter video.
Then open video editor in 9:16 format (potrait mode)
add all 11 photos in descenting order and add music get it from here!
Here you can also check out the screenshots provided below what it look like, also Read – How to Get Photo Animation Filter on Tiktok/Instagram ( Give life to photos)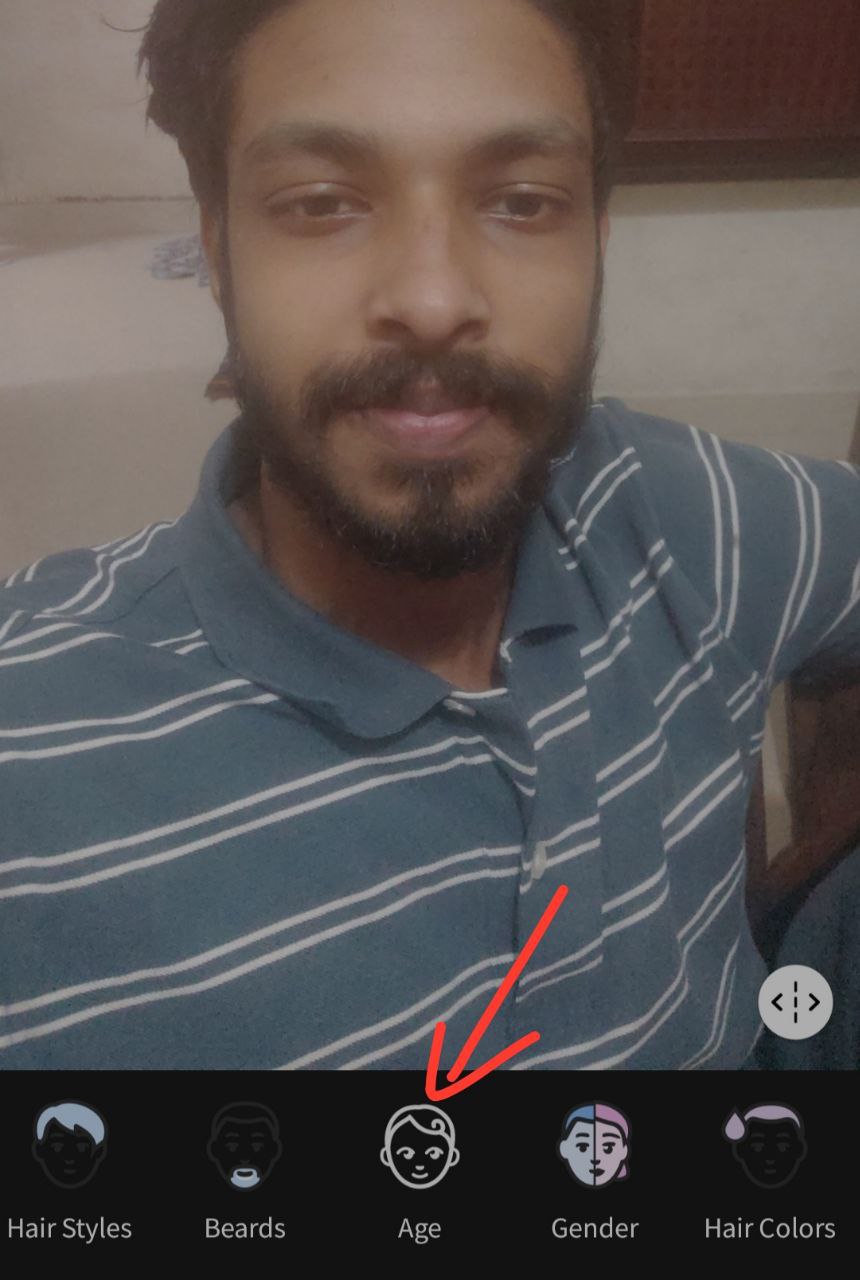 After tapping the Age filter you need to select the child filter option to make it look like this as shown below,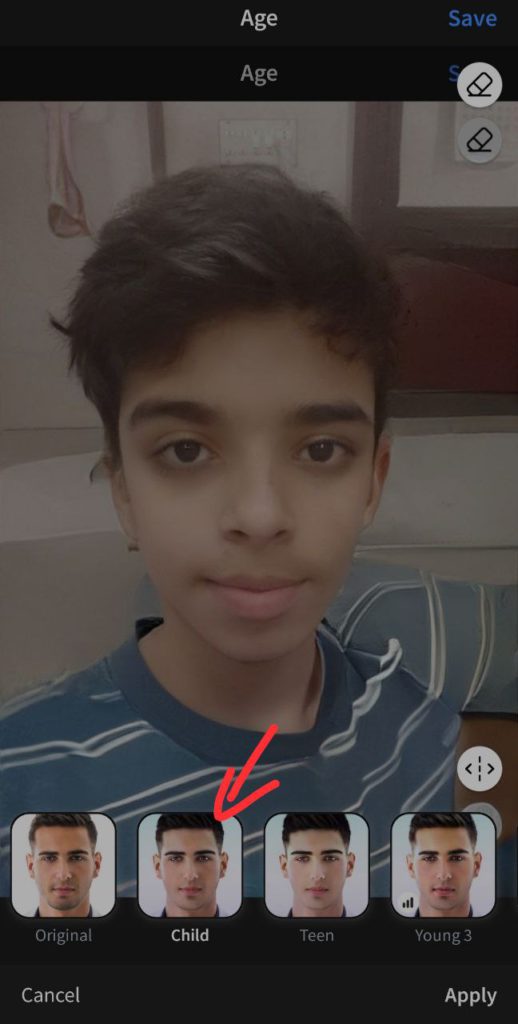 You need to save the video to the gallery and add a child filter again and again up to 10 times to make the video like others! here in this picture only added the child filter once but you can see the major difference in the look! you can follow the video tutorial provided below to know how to use the 10 times child filter tutorial and make video easily!
Hope you all like this article on How To Do 10 Times Child Filter Instagram reels Tiktok or how to use 10 times child filter Instagram reels tutorial well, subscribe to us to receive the latest updates on Instagram filters, TikTok filters and Snapchat instantly!