Hello Everyone! Wanna know How To Get Photo Animation App Filter Tiktok Instagram reels or tiktok filter makes photos move/TikTok animation filter the new popular filter effect that gives life to your pictures for IOS iPhone and android right? then you are at the right place!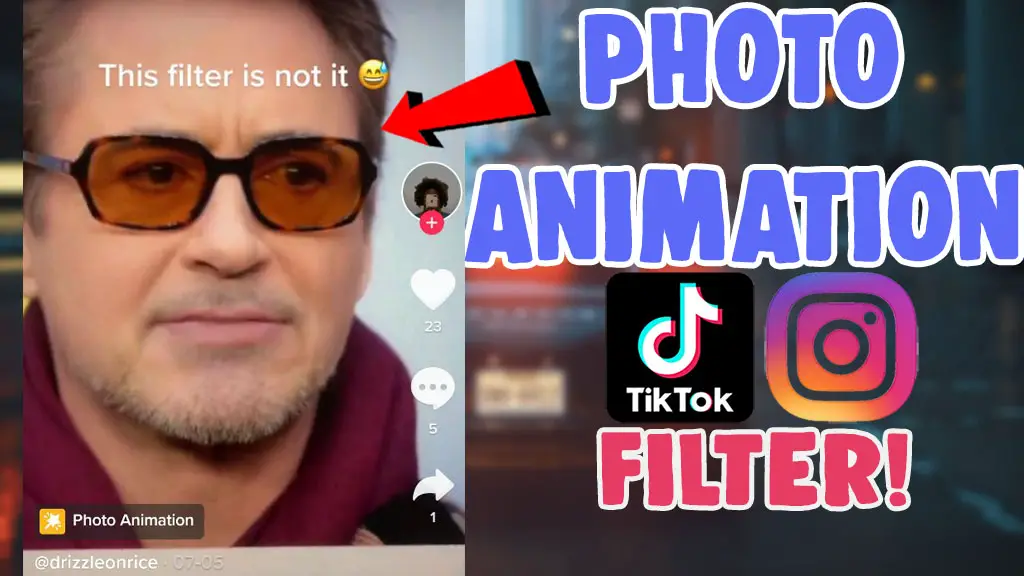 This photo animation filter effect is really an amazing filter effect to try on TikTok or Instagram, it will definitely blow your mind some people found using this filter on their own face or pictures and to prank their friends also as well.
By using the Photo animation filter effect on TikTok or Instagram reels it can transform any pictures on the wall or anywhere you see to a live animated form easily, all you have to do is just hold your mobile camera behind it!
Here in this article, we will share with you all how to get this new viral Photo animation filter effect on TikTok or Instagram reels for ios and android and how to the photo animation easily without any errors.
Check out – HOW TO SEARCH FOR A FILTER ON TIKTOK BY NAME!
Also please note that by following the latest trends on TikTok and Instagram you can easily blow up your videos by using this TikTok filter makes photos move video and get more followers quickly as well because there are more chances if you follow the trends and make videos on that topic will get viral easily!
Also, check – BEST TRENDING INSTAGRAM FILTERS!
How To Get Photo Animation App Filter Tiktok Instagram, Snapchat?
There are many alternative ways to use this photo animation app filter on TikTok and Instagram or Snapchat, the Photo animation filter effect is a filter available on TikTok effects area if you are not a TikTok user you should check out the following article on –Dynamic photo filter as we added recently! if you are looking for an app you can also use an App called my heritage available on both AppStore/play store!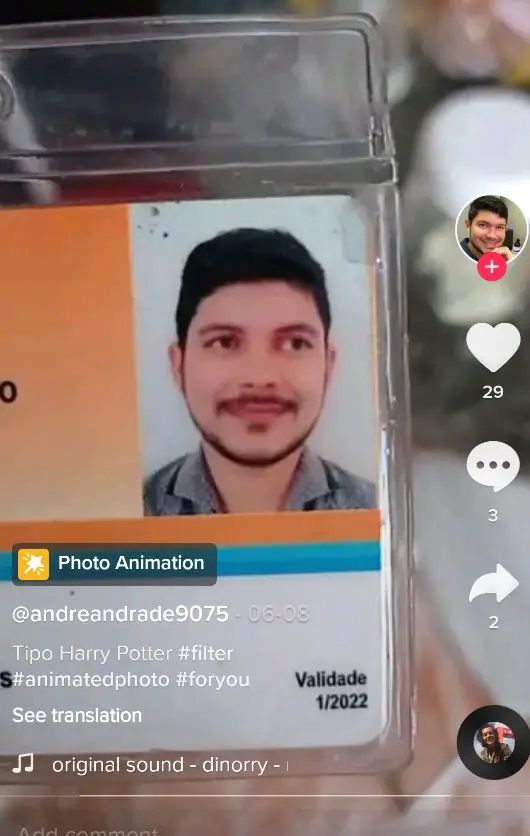 To get the Photo Animation filter effect on TikTok,
Open tiktok after updationg to latest version
Now tap on the explore tab
Then enter "Photo Animation Filter" and tap search
On the Top results you will see an effect called photo animation
Simply tap on use effect to use it on tiktok camera
from there you can record video using the photo animation app filter!
you can also use this direct effect link of Dynamic Photo Animation Filter provideded here!
This filter is really a unique filter that can give life or animation effects to the pictures.
What is the Photo Animation filter Tiktok Icon?
The photo animation filter effect icon on TikTok look like this as shown in the screenshot provided below,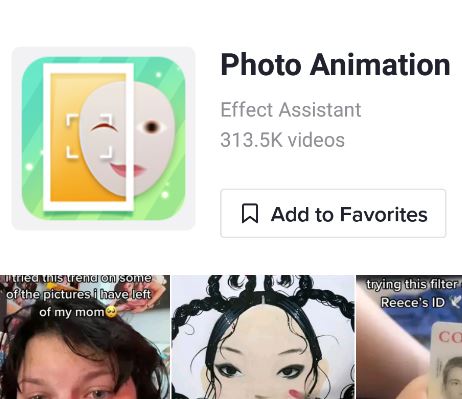 How to get Photo animation filter on Instagram reels?
Right now there is no filter similar to the photo animation effect filter that is not available on the Instagram filters area, then you need to use the TikTok app or My Heritage app to make a photo animation filter video!
Hope you all like this article on How To Get Photo Animation App Filter Tiktok Instagram or photo animation filter TikTok and Instagram reels well or TikTok animation filter, for any doubts contact us here and subscribe to us to receive the latest updates instantly!