Hello everyone! Wanna know How To Get Dynamic Photo Filter App Effect Tiktok Instagram or dynamic photo filter TikTok or dynamic filter app right that can bring pictures to life or dynamic filter not showing up? then here you are at the right place!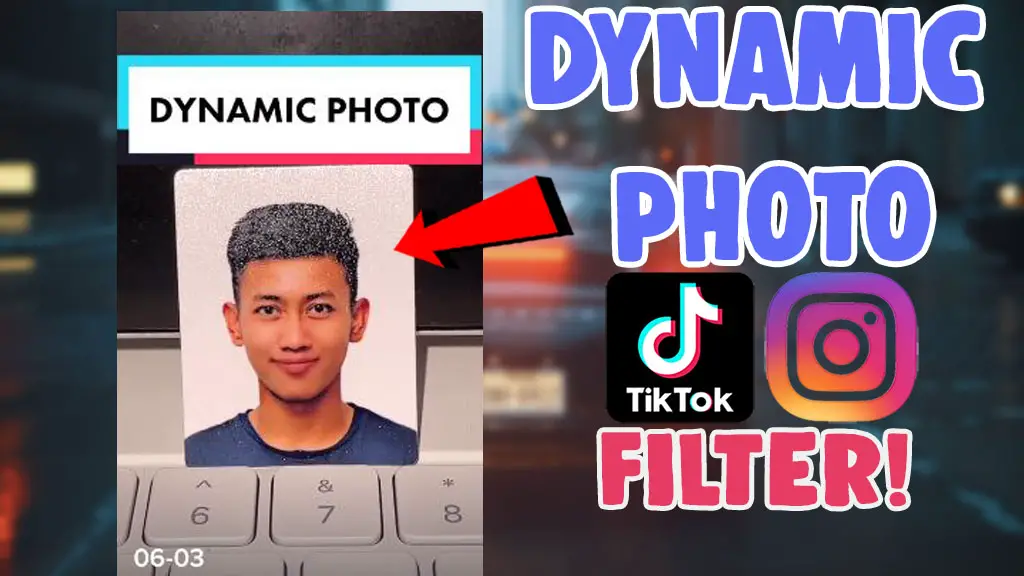 Here in this article we will share with you how to do or get this popular/trending dynamic photo filter effect that is now everyone trying on TikTok videos and Instagram reels, youtube shorts etc.
By using the Dynamic Photo effect filter it gives life to any of the photos of people you show behind your mobiles camera! interesting right? by using this dynamic filter you can give life to any of the photos, you can see movements of eyes and blinking and smile as well!
A lot of TikTok videos and Instagram reels have already been uploaded by users by using hashtags like #dynamicphotofilter #dynamicfilter #bringphotostolife etc, many of us are still in confusion where is the exact filter effect available and how to use it on IOS iPhone or android.
Also, Check out – BEST TRENDING INSTAGRAM FILTERS!
How to Get New Dynamic Photo Filter App Effect Tiktok Instagram?
This Dynamic filter effect became very popular on TikTok and Instagram etc recently and the original version of this filter effect that gives life to photos is from the TikTok app effects area,. Also read – Get Photo Animation Filter On Tiktok/Instagram!
To get the Dynamic Photo Filter on TikTok/Instagram,
Open Tiktok App after updating to the latest version
Now Search for "Dynamic Filter"
On top of the results, you can see the Dynamic Filter effect
Tap on it to use dynamic filter on TikTok
Also, Read – How to Search for a filter on TikTok by name!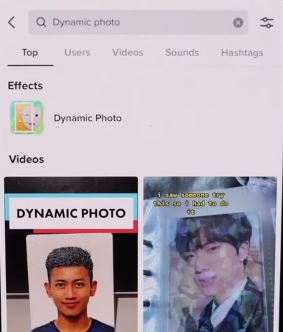 You can also use this Dynamic photo filter effect from the Direct Links provided here! Here you can also check out this video provided below for more details about this dynamic photo filter available on TikTok,
What is the Dynamic photo filter Icon on tiktok?
The Dynamic filter effect icon looks like this on TikTok, right now you can find this filter from the trending session, that may change any time!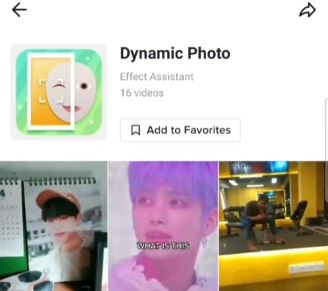 How to Fix Dynamic Photo filter not showing on tiktok?
Many users complained about they could not find this dynamic filter icon on TikTok because this filter is now only available in some regions only, By using the best VPN app may help to fix this issue. another issue maybe you are using an outdated ios/android version also causes this problem.
You can use another similar app called "My Heritage" that can do the same process if you upload a specific image to give life as well!
How to Get Dynamic Photo filter on Instagram?
Right now the Dynamic Filter effect is not available on the Instagram filters area, you guys need to use the TikTok app or use my heritage app that can also do the same as this dynamic photo filter!
Hope you all enjoyed reading this article on How to get Get New Dynamic Photo Filter App Effect Tiktok Instagram/ dynamic filter TikTok and Instagram well, for any doubts contact here on Instagram and subscribe to us to receive the latest updates on new Instagram filters, TikTok filters, and Snapchat instantly!