Here is How To Send Gifts And Gifs On Snapchat that you want to know about from your iPhone and android mobile device or iPad! Snapchat is a very user-friendly platform for digital socializing and for fun snaps are a popular term used for describing Snapchat creators' posts.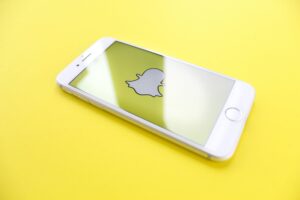 Now if you don't know until now you can interact with creators and your friends in varieties of ways in Snapchat. We'll introduce two methods in the following.
Snapchat Gifts
Oh! I love this creator he is absolutely brilliant, you've experienced this awe moment, right? Sometimes we even think about supporting someone with incredible talent. Now you can grab the chance with Snapchat. Creator gifting is a feature in Snapchat that you should be aware of.
It helps in gifting and appreciating one's creation. Everyone is considered a creator in Snapchat the user can choose a way to utilize their snap tokens in appreciating others.
also check – Snapchat filter Where You Can Send A Picture From Camera Roll
If you gift a creator your response gets highlighted in their feed. You'll get to know when and whether the creator opened your gift and he or she can share your gesture of appreciation in their feed or story.
How To Send Gifts And Gifs On Snapchat iPhone and Android?
so lets gets straight into the point,
How to buy snap gifts?
Snap gifts are purchased with snap tokens, you'll have to purchase needful snap tokens before purchasing gifts. You'll have to spend money based on how many snap tokens that you need.
For doing that,
Go to profile by tapping on the profile icon
Then navigate to "My snap tokens" and open it by tapping on it
You'll have to enter the number of tokens that you wish to purchase then follow the instructions to purchase your tokens.
How to send Gifts on Snapchat?
Gifts are given to the story of a creator it is given along with a reply in the means of appreciation.
Tap on reply when visiting your creator's story
Then click on the gift to shop for an appropriate gift.
Select gifts that befit your tokens if you need more tokens go to profile and purchase more tokens.
related – How To Fix Snapchat Not Sending Snaps iOS And Android 2021!
How to send Snapchat Gifs?
You may know GIF stands for Graphics Interchange Format. Gifs are popular on every social media platform. Some people always respond with some appropriate gifs on situations. As Snapchat also provides a GIPHY section it won't be a hard task to message your favorite friend with a gif.
To send gifs you can follow the lead..
Go to the camera icon at the bottom and take a snap in it.
Then to the right-hand side, you can see a sticker option click on it to open the GIFY section.
Select your gif. You can pinch and zoom at your linking and size.
Place the gif at the place of your liking on the snap.
Tap send and select the person you have to send the gif to.
this article on How To Send Gifts And Gifs On Snapchat on android and ios might helps you well!