Hello, Gamers! Looking for How to Unlock 90 FPS in PUBG Mobile Android IOS 2021/How to get Enable 90 FPS Pubg or how to enable the 90 FPS option Missing Fix on your mobile settings for Android mobile device or iPhone IOS right? Then you are at the right place right now!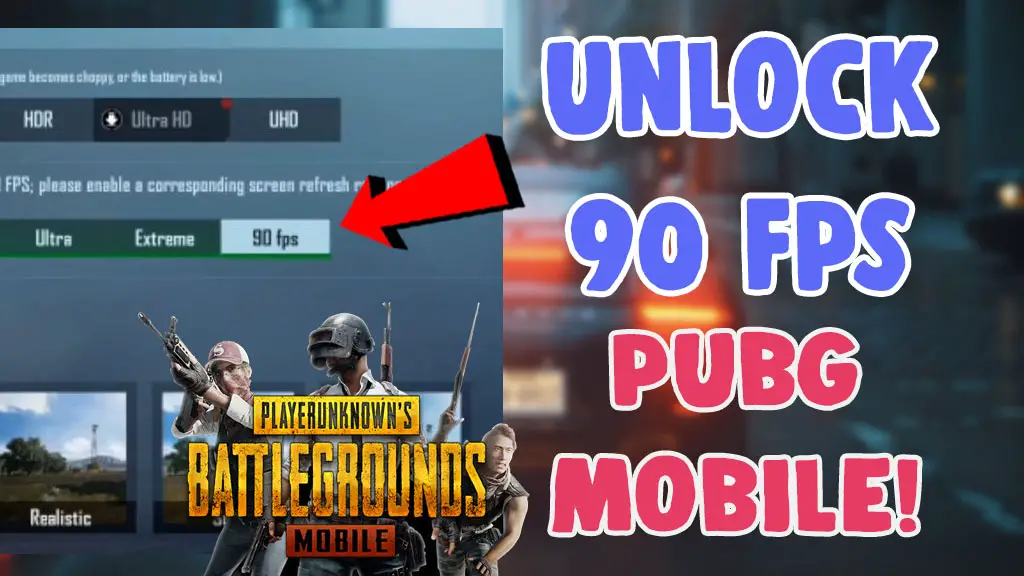 If you are having high-end mobile devices that having higher refresh rates like 120 Hz, 90 Hz etc, and may not have this 90 FPS option available in the pubg mobile settings, you can simply do some settings and tricks to enable this cool 90 fps feature available on pubg mobile game.
First of all please note that mobile devices Having higher FPS like 90 Hz or more is required to enjoy this 90 FPS gameplay experience, otherwise, it will not show any experience change or may not work perfectly on your mobile device as well.
If you are an iPhone user, there is no way still available to do it so because the newer iPhone 12 pro max also still don't have a 120 Hz, or 90 Hz display and can only run games in 60 FPS as well, The ios iPhone Apple developers concentrate on experience and their ecosystem. incoming series may have higher display rates!
Also check out – BEST LOW PING VPN APPS FOR PUBG MOBILE!
How to Unlock 90 FPS in PUBG Mobile Android IOS 2021?
Many Pubg gamers have still confused about 90 FPS is an option available on PUBG Mobile Game or not, and the answer is it's right, but now it's only available on some devices only! Feeling sad right? Don't worry if you have also 90 Hz supported phone and missing this option of 90 fps you can follow this method as shown in this article provided here.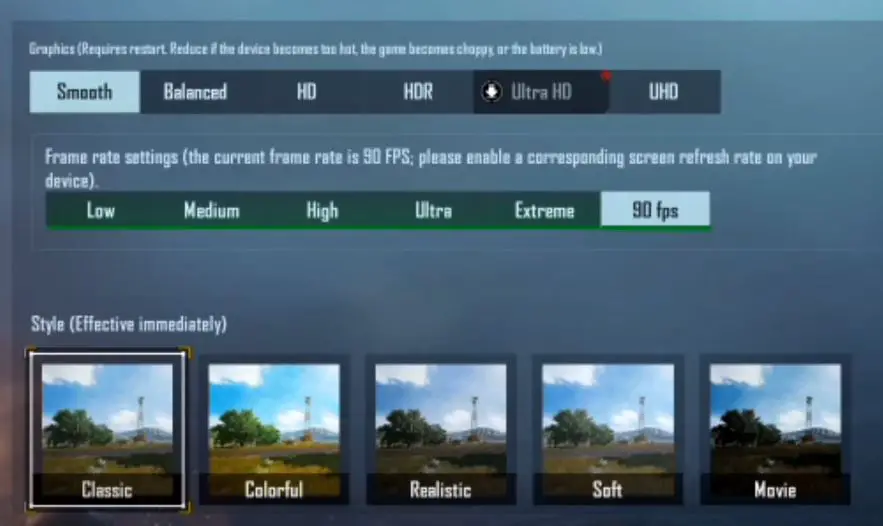 To Unlock 90 FPS there you can follow two methods as well, The one is the Rooted method and another one is for non-rooted devices as well. If you are having an android rooted mobile device you can follow this method as shown here!
By using the Game Saved File available on the higher end mobile is working fine! you can also try them method to unlock the new 90 FPS on your mobile also, of you have a low end device this may help to increase your PUBG Game Play FPS as well.
To Unlock 90 FPS In PUBG Mobile Game, First of all, get this Save Game file for PUBG and Extract the file using this Zarchiever app then copy the .pak folder and go to Android> Data> Com.Pubg (open pubg mobile folder) > Files> UE4games> Shadow Tracker Extra> Saved> PAKS and then paste it here!
That's it friends! now you are done! Then re open you pubg mobile after restarting your mobile device, Now you can notice the new 90FPS option available on the graphics settings inside pubg mobile game!
Also check – BEST TRENDING INSTAGRAM FILTERS!
For more details about how to get or unlock 90 FPS in Pubg Mobile you can watch the following video provided below,
Hope you all like this article on How to Unlock 90 FPS in PUBG Mobile Android IOS 2021 or how to get 90 fps on pubg mobile well, for any doubts contact us on Instagram and Subscribe to us to receive the latest updates on How to tech, instagram filters, tiktok filters and snapchat instantly!